Butternut Squash Soup is a fall and winter favorite that's loaded with nourishing ingredients!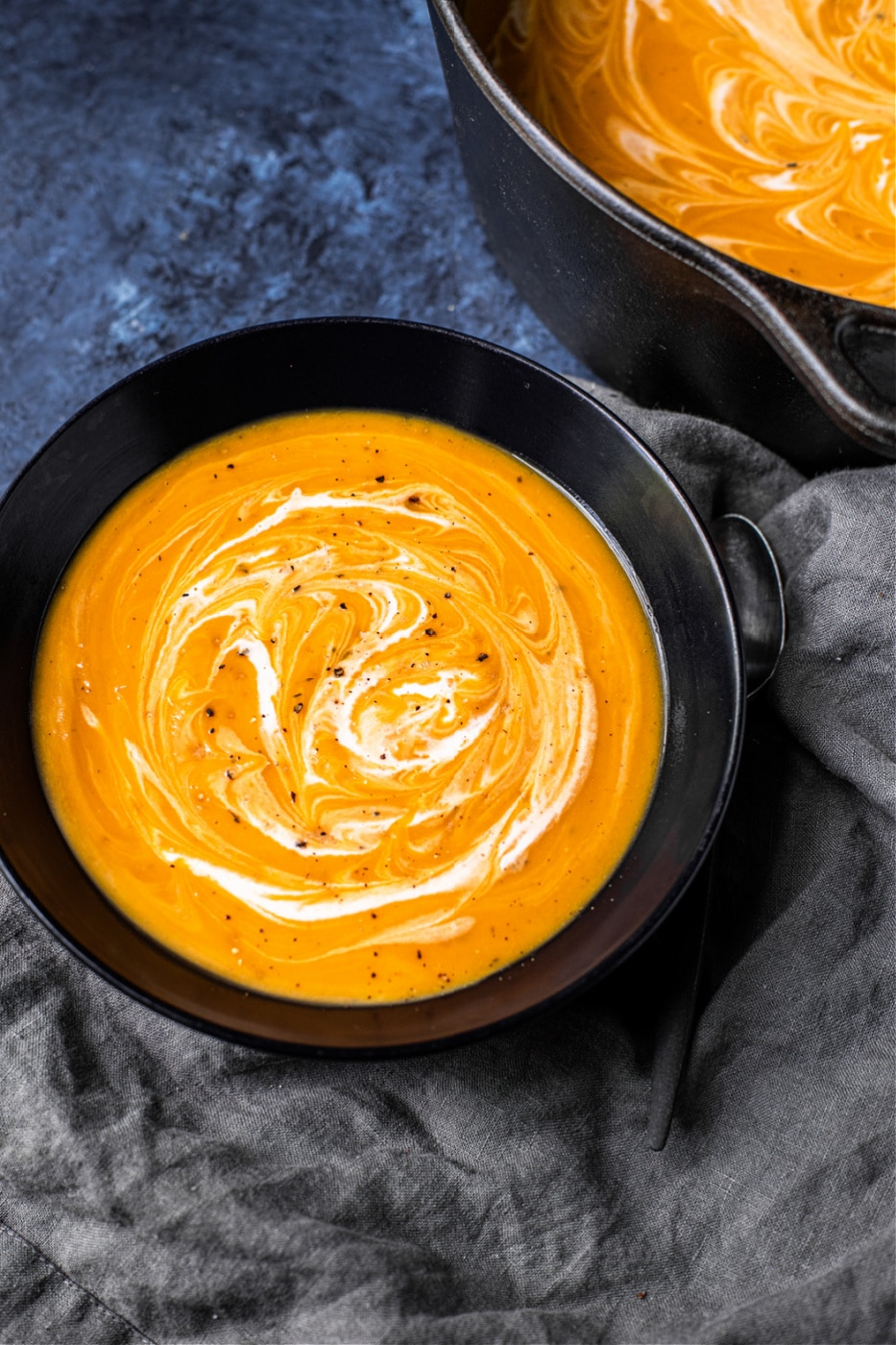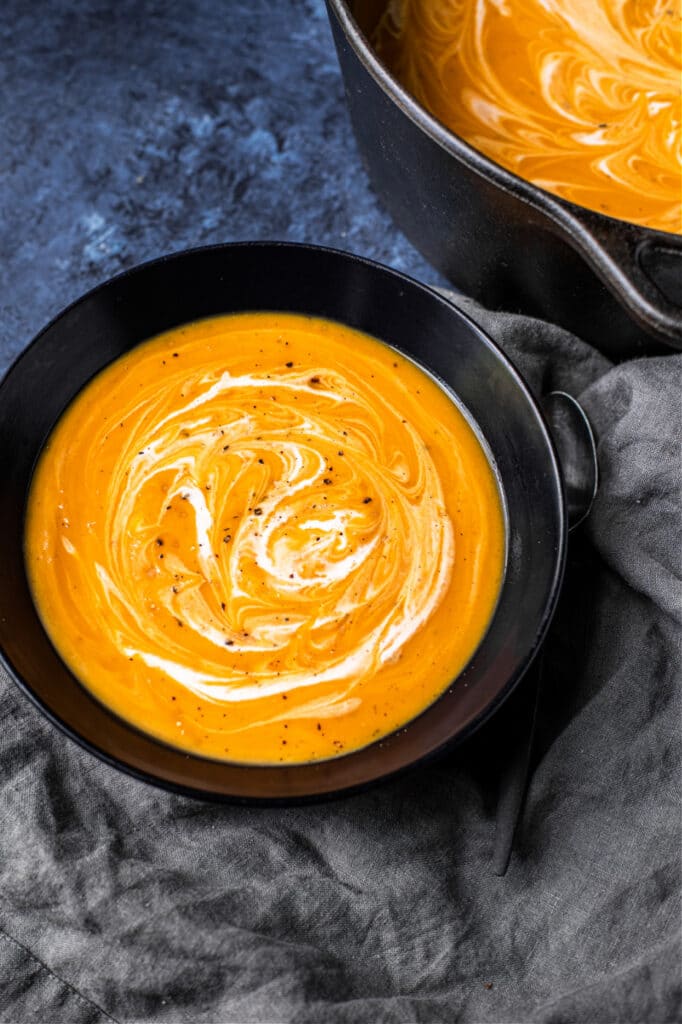 Each week I make a pot of stew or soup to have for lunch throughout the week or for a quick dinner. It saves time and money and is a great way to avoid ordering take-out.
If I need to take the meal with me, I reheat it and put it in this insulated food jar. It keeps it hot for for several hours!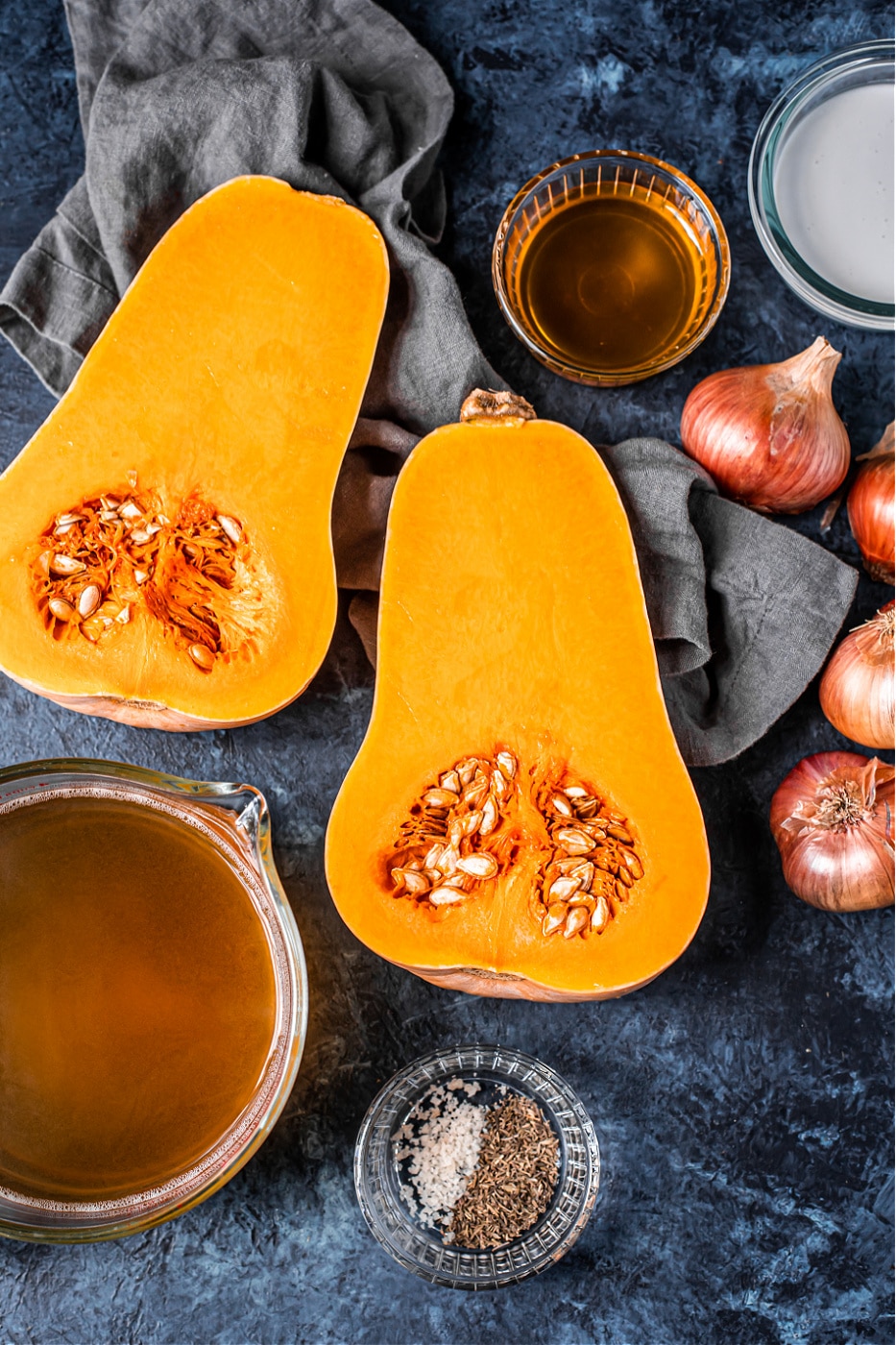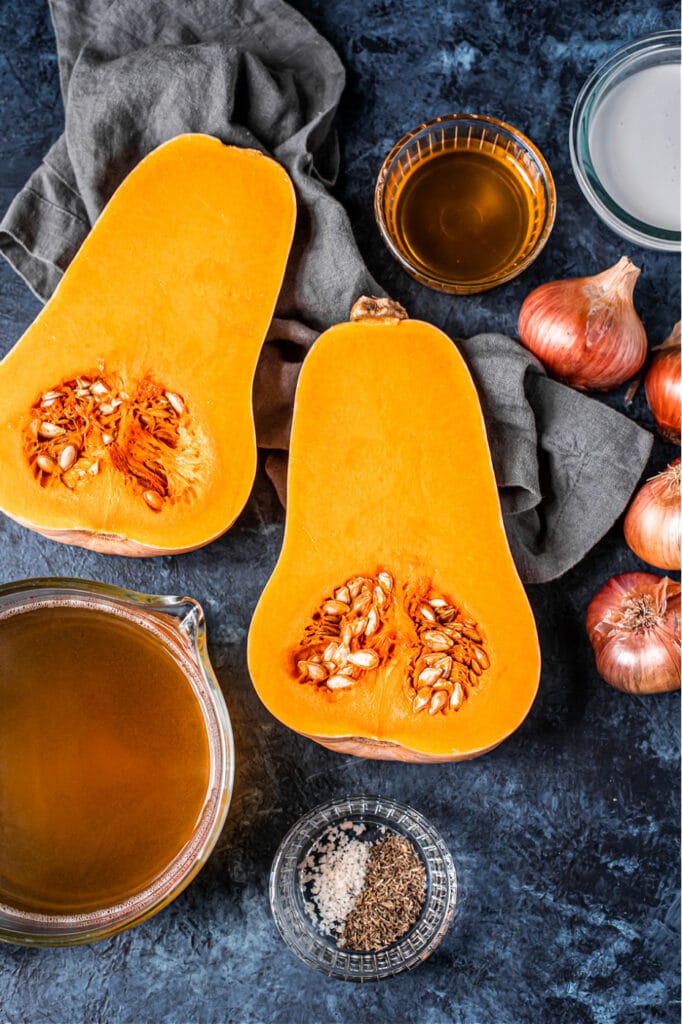 Here are some other soups you might enjoy:
Creamy Chicken, Vegetable and Tomato Soup
Chicken Pot Pie Soup 
Tortilla Soup
White Bean and Ham Soup
Print
Butternut Squash Soup
4 tablespoons

ghee, divided (click here for an easy homemade recipe)

4

shallots, chopped

1

large butternut squash, peeled and cut into large bite-size pieces

1/2 teaspoon

Celtic sea salt plus more for seasoning

1 teaspoon

dried thyme

6 cups

chicken stock (homemade preferred)

1/2 cup

coconut milk
Instructions
Preheat oven to 400ºF and adjust rack to middle position. Place 2 tablespoons ghee in a large pot over medium heat. Add shallots and stir. Reduce heat to low, cover pot with a lid and cook for 20 minutes.
Toss butternut squash with remaining 2 tablespoons melted ghee and spread evenly on a large baking dish. Season with sea salt. Roast for 15 minutes. Using a spatula, flip the butternut pieces and then roast for an additional 15 minutes, or until the squash is golden brown on the outside and soft on the inside.
Stir dried thyme into shallot mixture until fragrant, about 30 seconds. Pour in stock and add butternut squash. Bring to a simmer and cook for 15 minutes. Using a hand-immersion blender, blend soup until smooth (or you can spoon the soup into a blender and blend until smooth). Stir in coconut milk and season with sea salt. Serve.