Sautéed Green Beans is a great way to add some extra flavor and veggies to your meal! These green beans are crisp-tender with little bits of salty garlic, ginger and a punch of heat.
One ingredient that I use in just about everything I make is Celtic Sea Salt. I switched over to Celtic Sea Salt from table salt about 20 years ago after I learned about how table salt is processed.
Basic table salt is first processed at high temperatures, removing vital minerals from the salt. It's then bleached, and mixed with anti-caking agents (examples include: ferrocyanide, yellow prussiate of soda, tricalcium phosphate, alumine-calcium silicate, sodium aluminosilicate) and sometimes iodized.
Iodized salt is different than salt that contains naturally occurring iodine. To make iodized salt, iodine is added as potassium iodate to salt after refining and drying and before packing. In a nutshell – iodized salt is a processed food.
On the other hand, a quality, gently-processed, sea salt can offer a myriad of beneficial characteristics. The brand I've found that fits the bill is Celtic Sea Salt
. It's hand-harvested off the coast of France, dried at a low temperature and contains no additives, bleaching agents or anti-caking agents.
Celtic Sea Salt provides over 80 trace minerals (including iodine), helps balance electrolyte levels, and helps balance alkaline/acid levels.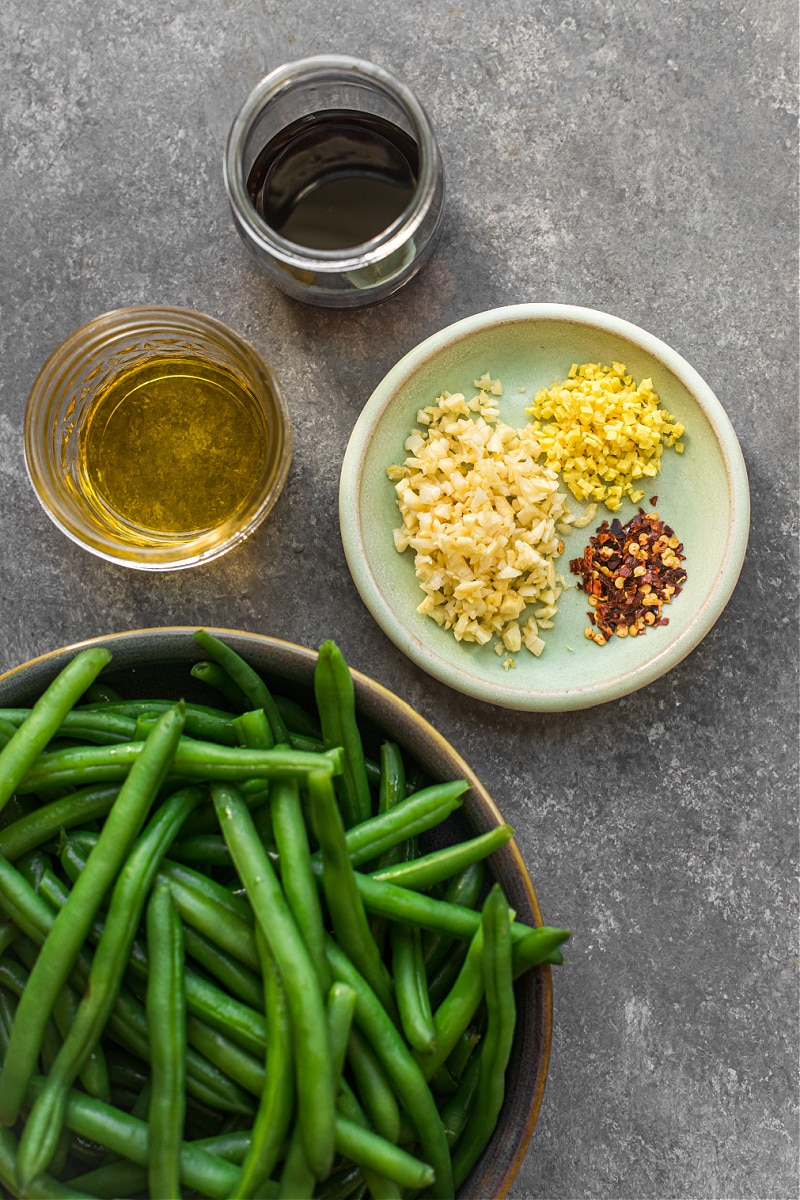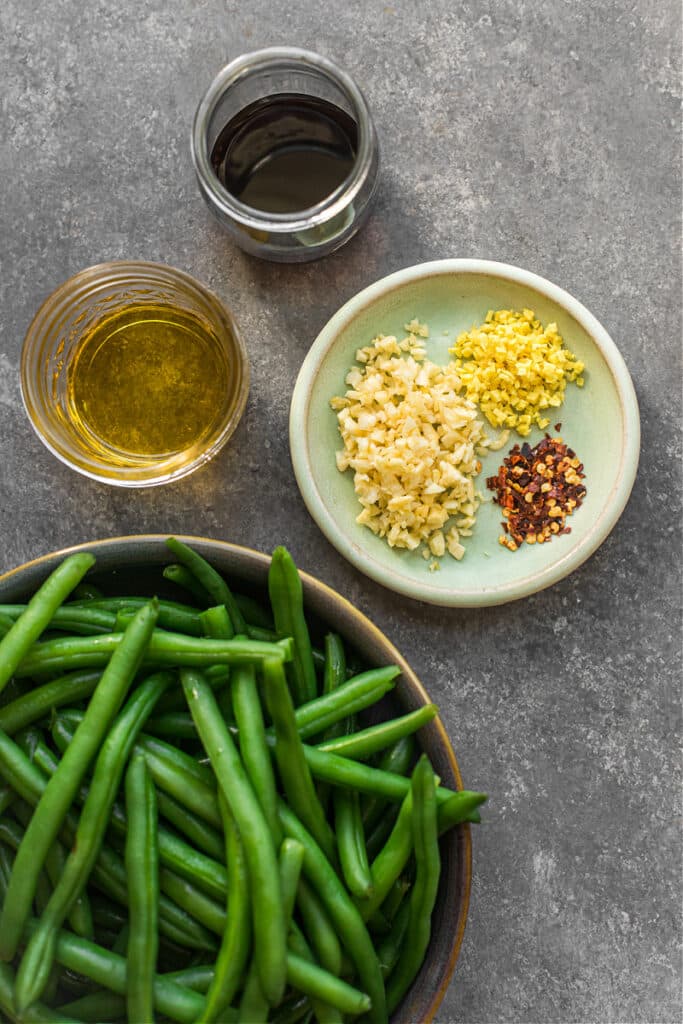 I prefer cooking with Celtic Sea Salt not only for its health benefits, but also because of its flavor. The grains bring a subtle saltiness and compliment foods better than any other salt I've tried. I think you'll find the flavor better than table salt!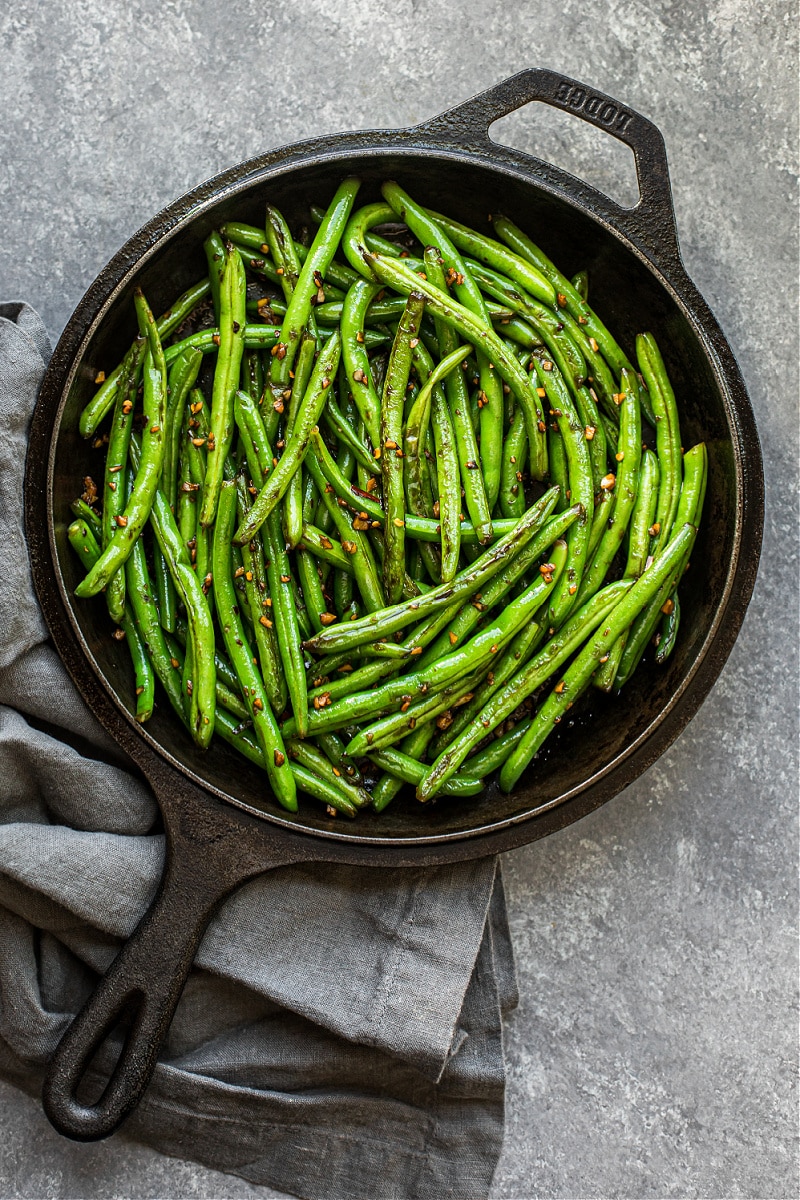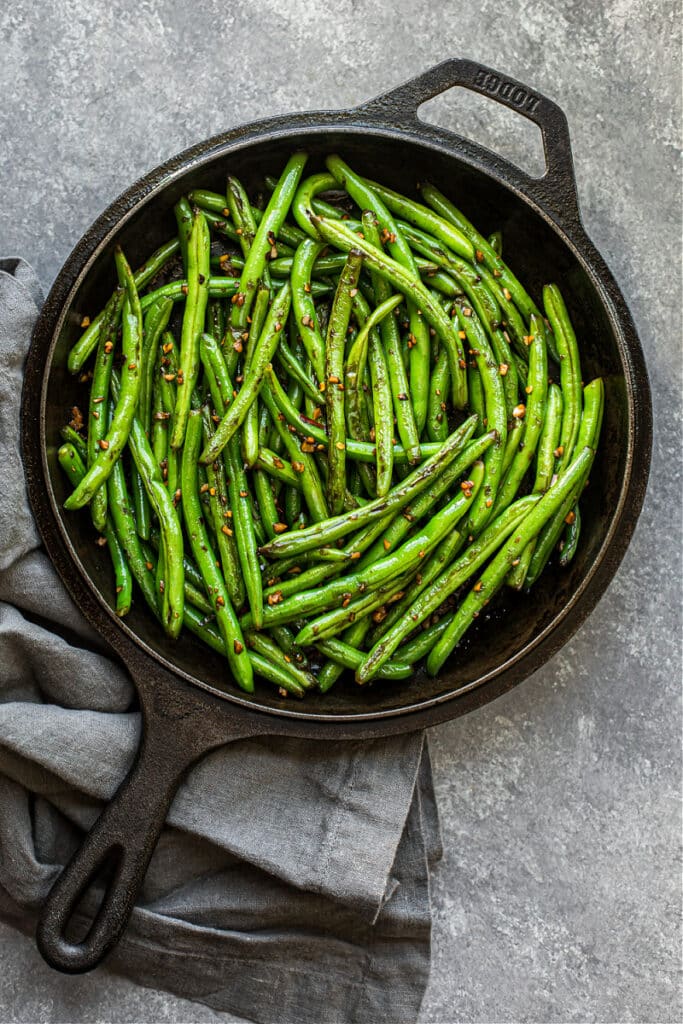 My favorite way to cook green beans is to give them a quick boil, and then sauté in some oil and spices. It makes for such an easy side dish.
Grill up some chicken or fish, add some sourdough or grain-free dinner rolls, and you'll have a simple summertime meal on the table in less than thirty minutes.
Ingredients
1 teaspoon sea salt
1 pound green beans, trimmed
1 tablespoons ghee (or palm shortening)
5 cloves garlic, minced
1 teaspoon minced fresh ginger
1/4 teaspoon hot red pepper flakes
1 1/2 tablespoons fermented Tamari
Instructions
Fill a large pot with water and bring to a boil over high heat. Add salt and beans and cook for 3 minutes, until crisp tender. Drain beans.
Heat a large saute pan over medium heat for 2 minutes. Add ghee and swirl pan to coat. Add green beans and cook, stirring frequently, until spotty brown, about 2 minutes. Make a well in the center of the pan and add the garlic, ginger, and red pepper flakes. Cook, stirring continuously until fragrant, about 30 seconds and then mix together with the green beans. Stir in Tamara sauce. Serve immediately.
7.8.1.2
3469
https://deliciouslyorganic.net/sauteed-green-beans-garlic-ginger/
Copyright 2016 Deliciously Organic