Sautéed zucchini with garlic and lemon is such a simple but delicious side dish.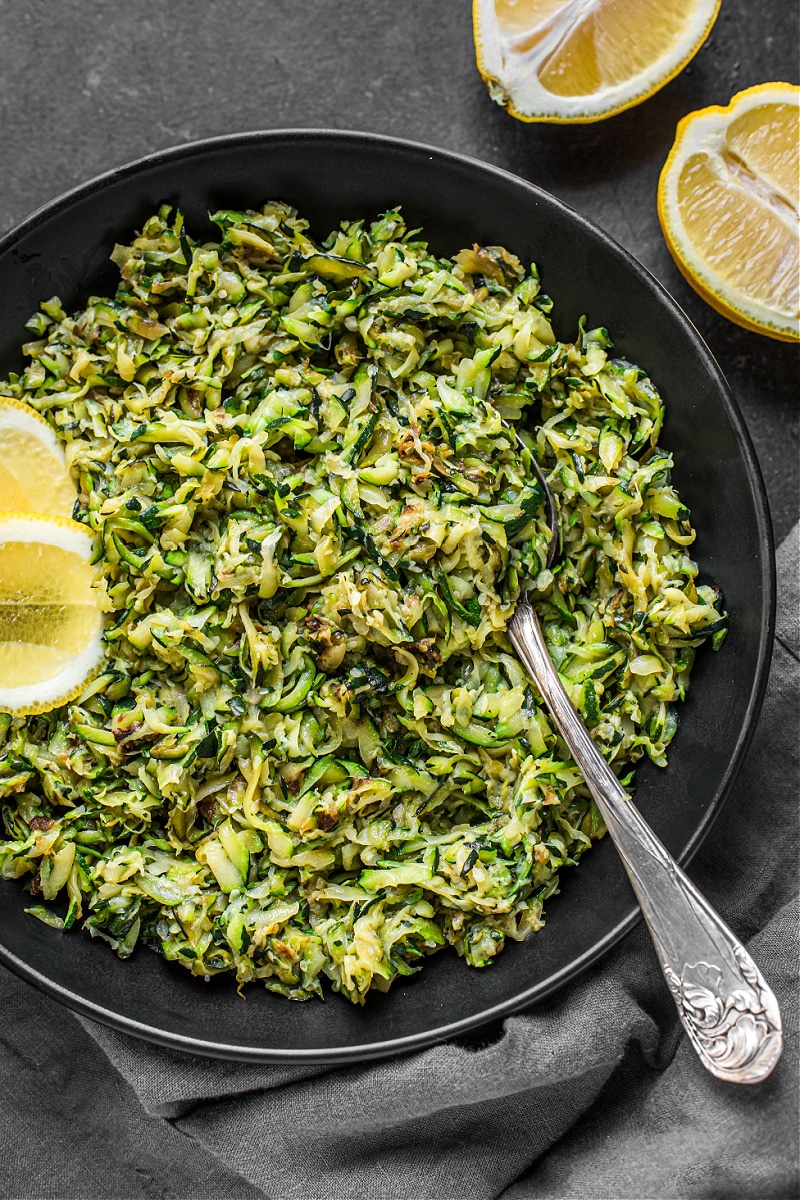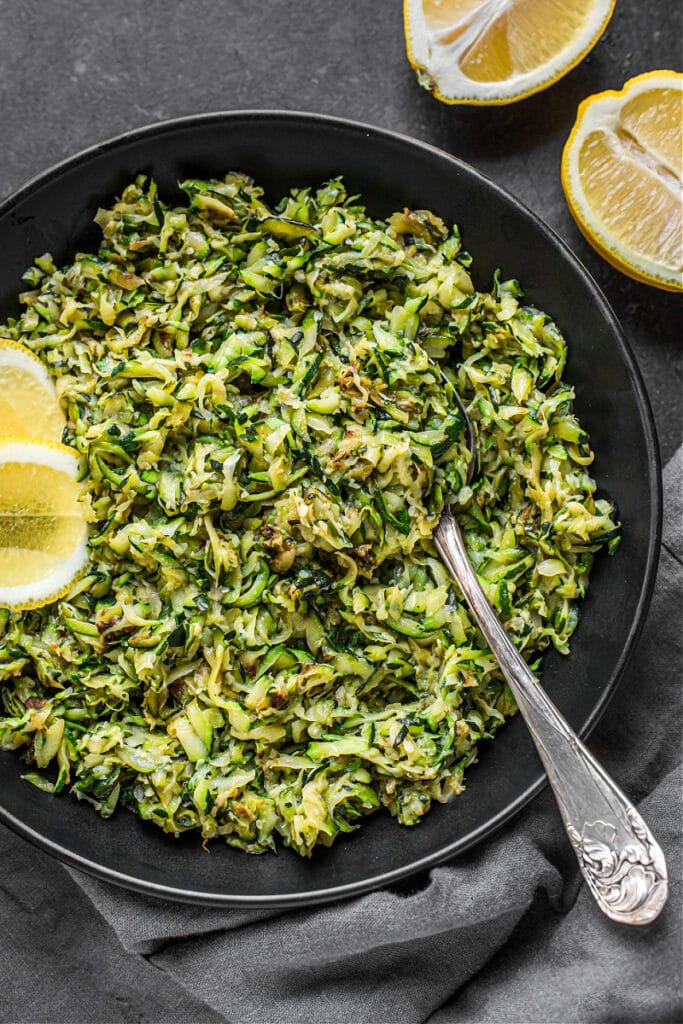 This past Saturday I received a weekly box filled with produce from local farms. Our box this week was overflowing with tangy-sweet oranges, a 10 pound cauliflower (no joke), thick spinach, and lots of winter greens. I love getting my produce like this, but there are times when I think, "Now what I am I going to do with a 10 pound cauliflower?"
A few years ago I bought the book "Perfect Vegetables
" by Cooks Illustrated and this book has saved me many times in the kitchen. There are multiple recipes for almost any vegetable imaginable and I've never been disappointed with any of the recipes. Last week I had several pounds of zucchini that I couldn't decide what to do with, used this recipe, and everyone at the table devoured it…including the kids!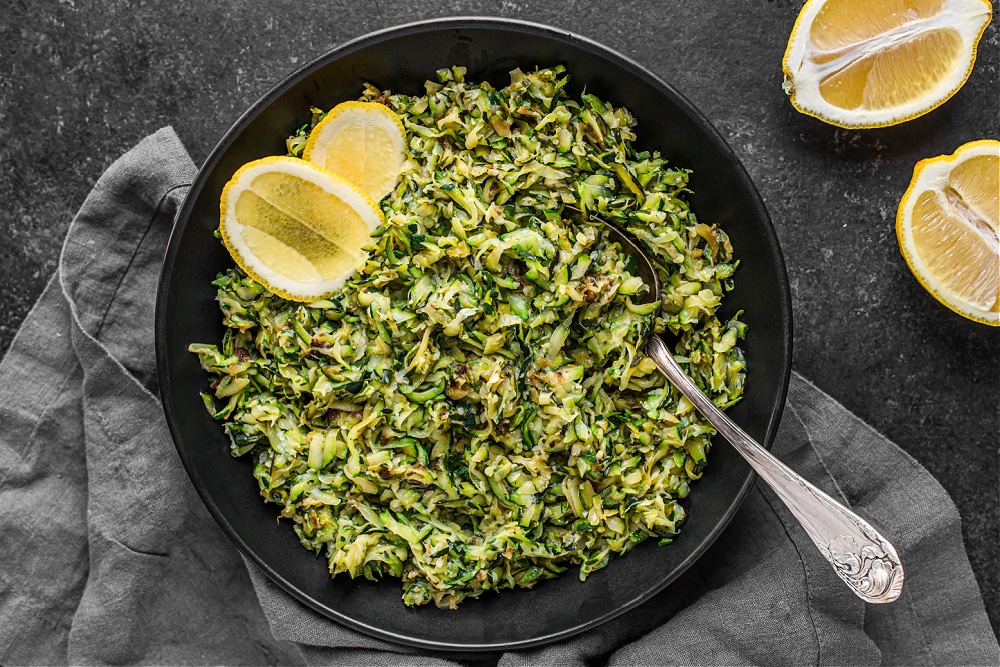 Sometimes zucchini can be bitter but their method of salting it ahead of time helps draw out the bitterness. Grated, sautéed, and sprinkled with fresh lemon juice; this will be a staple in my kitchen for many years to come!
Sautéed Zucchini with Garlic and Lemon
After you soak the zucchini the rest of the recipe takes less than 5 minutes.
Adapted from Perfect Vegetables.
Ingredients
5 medium zucchini, ends trimmed
2 cloves garlic, minced
1 tablespoon ghee
1 - 2 teaspoons fresh lemon juice
Sea salt and freshly ground black pepper
Instructions
Shred the zucchini with a box grater. Toss the zucchini with 1 1/2 teaspoons sea salt and pour the mixture into a colander. Let the zucchini sit for 10 minutes. Lay a clean dish towel on the counter and pour the zucchini on top. Fold the towel over zucchini and wring out any excess moisture.
Heat the ghee in a 12-inch skillet over medium-high heat until oil is shimmering, but not smoking. Add the zucchini and spread it out evenly in the pan. Cook without stirring for about 2 minutes, or until bottom layer begins to brown. Add the garlic and stir zucchini and then cook "new" layer until it browns, another 2 minutes. Take off the heat and add the lemon juice and season with salt and pepper. Serve immediately.
7.8.1.2
3470
https://deliciouslyorganic.net/sauteed-zucchini-with-garlic-and-lemon-and-give-away/
Copyright 2016 Deliciously Organic