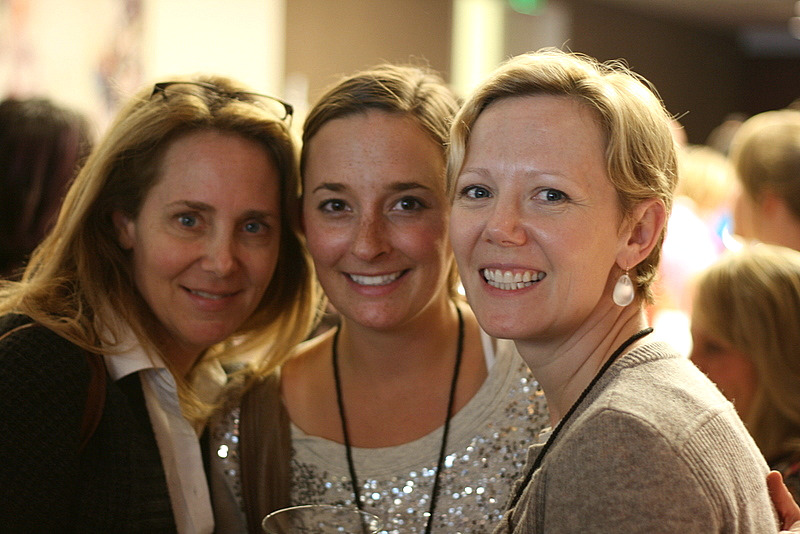 "Write once, live twice".
Shauna spoke those words last weekend at the Blogher Food conference in San Francisco. The conference brought together 300 food bloggers from around the world to mingle, share, and learn from one another.
My weekend started with media training at
Ketchum
. I had my first experience trying to articulate my mission, even when asked difficult questions in an unnerving way. It was a fabulous and very humbling experience. If you need some training, this is
the
place to go. I made several friends at the training, too. It's amazing how much you can learn about someone during an afternoon of mock interviews and mutual critiquing!
I had the privilege of speaking on a panel with Marla, Amanda, and Natanya on Friday morning. It was a blast giving new bloggers tips and trying to pass on as much practical advice as possible.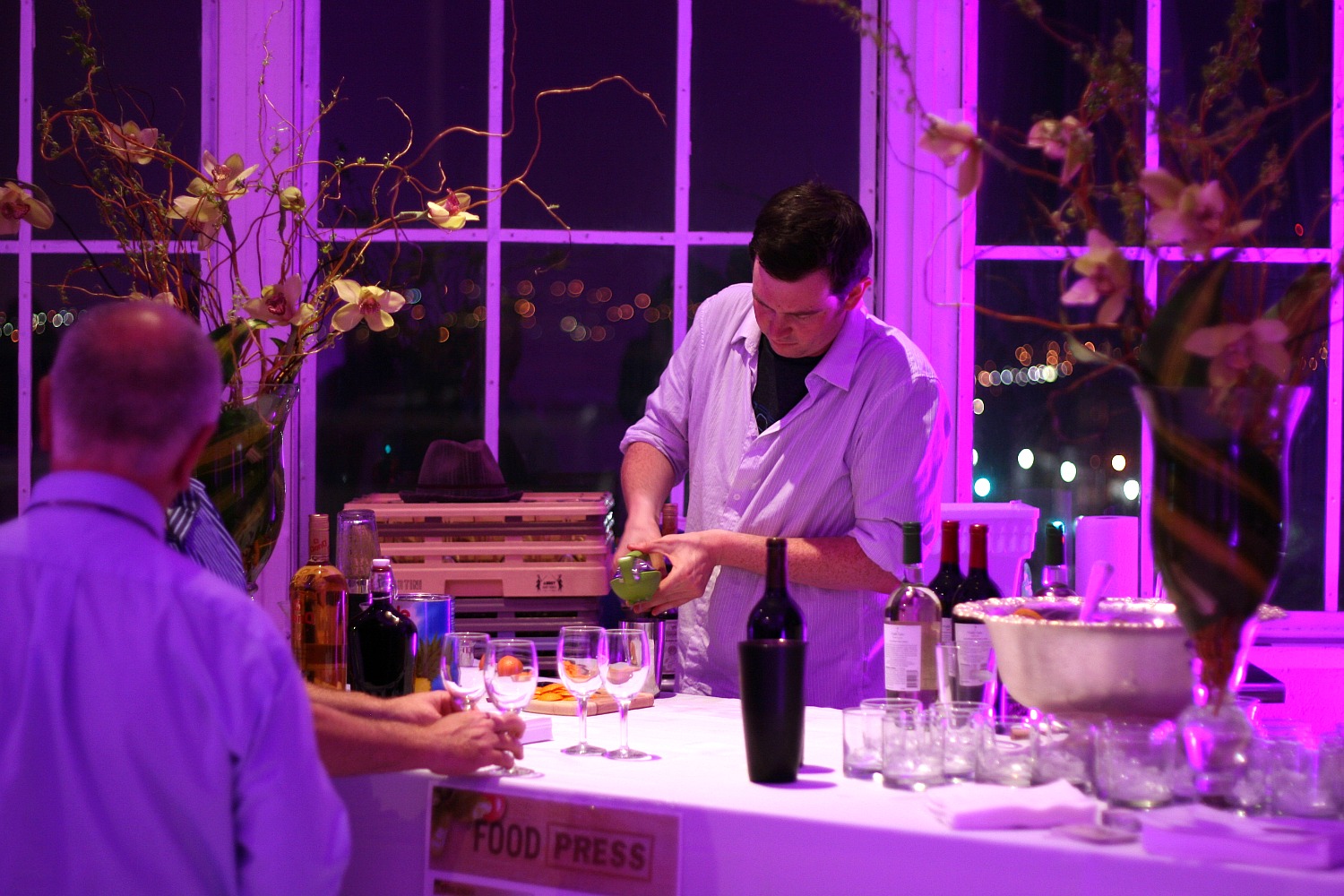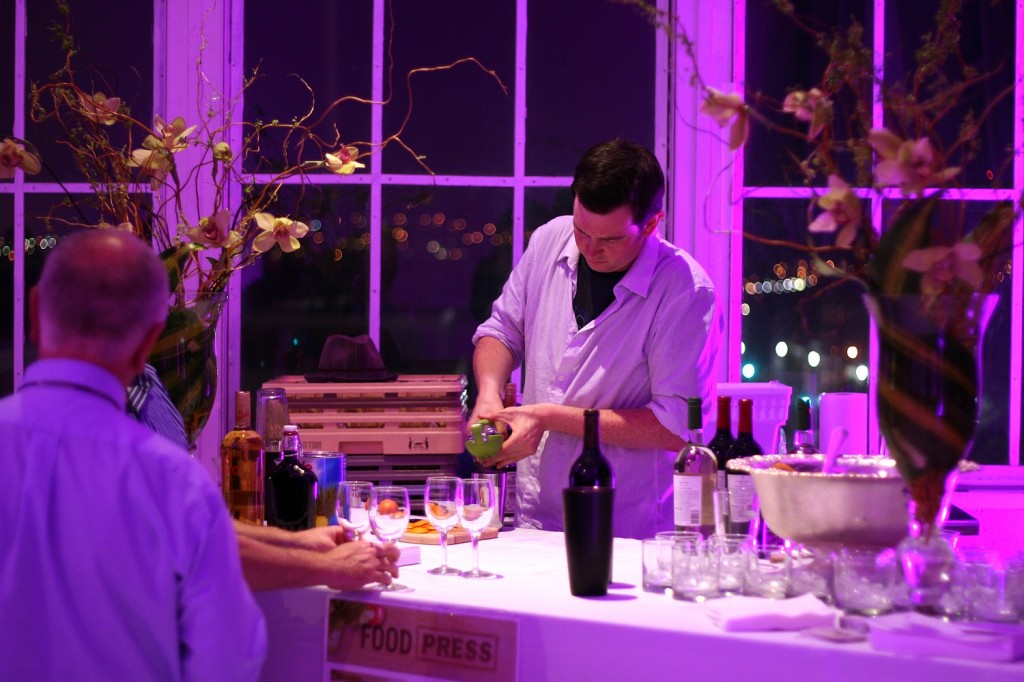 Friday evening,
Helen
,
Kristen
,
Jane
 and Stefania threw a party at
Blue Sky Studios
. The studio was set in a lively hot shade of pink with plenty of food, drink, and laughter flowing.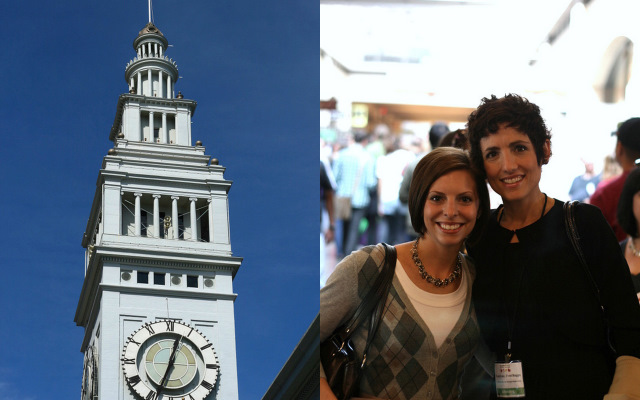 Saturday after our morning session, Pete and the kids joined a group of us for a lunch-time excursion to the Ferry Building. Katie and Susan, two new friends, came along (if you haven't checked out their blogs, you really must).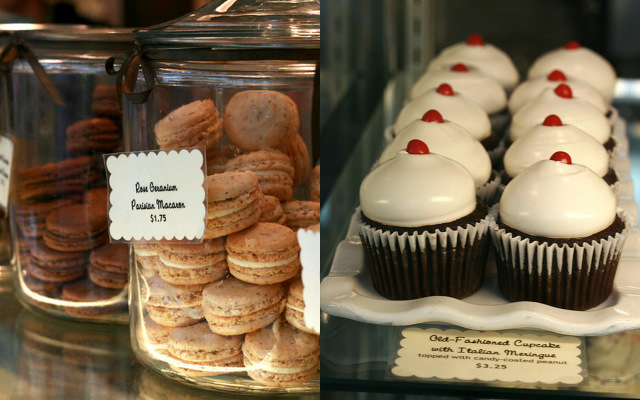 Saturday was my birthday, so I got to pick our lunch spot. As we walked through the ferry building I saw "Prather Ranch Meat Company" selling grass-fed meat and organic trimmings. I got myself a huge preservative-free, hot dog, slathered it with mustard, piled on the sauerkraut, and smiled a happy birthday smile. Afterwards, we stopped by Miette for a few macarons and ate them on the pier while watching the Fleet Week airshow.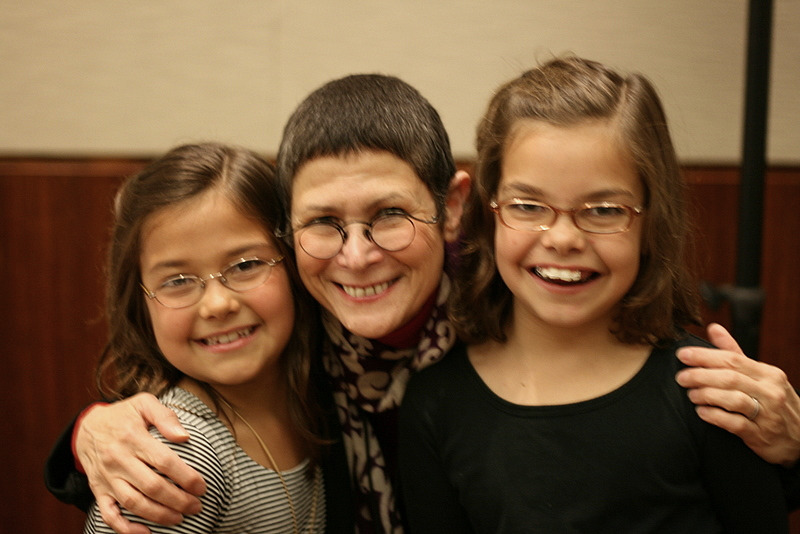 Saturday afternoon I attended the session entitled "Do you have a cookbook in you?" Before the session started, my daughters got to meet Shauna and Dorie. The girls were thrilled to meet two ladies they admire so much.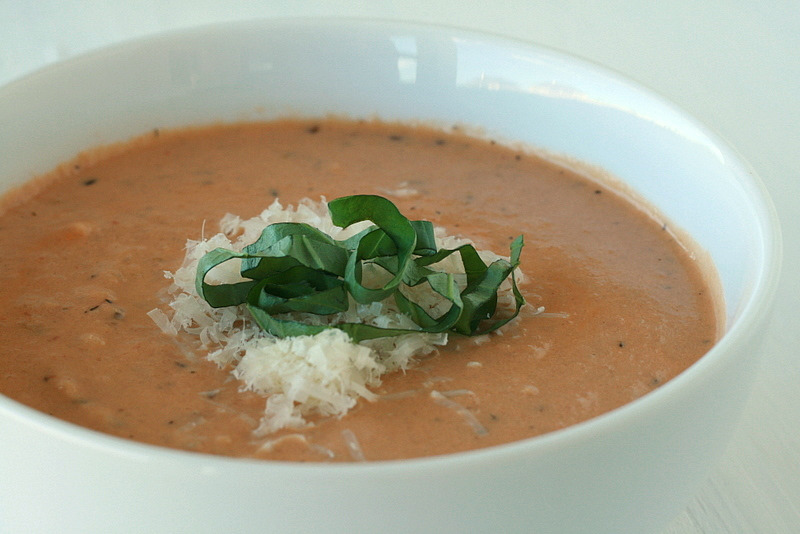 As I thought about this gathering of people who enjoy enjoy expressing themselves about food, I kept returning to the idea, "You write to live twice." How wonderful for me to tell you about the weekend, and "live twice".
After a wonderful (and tiring) trip, I needed some comfort food. This roasted eggplant soup was exactly what I was looking for. The vegetables are roasted to bring out their sweet flavor and then combined with chicken stock, cream and spices. It's blended together to make a creamy, satisfying dinner.
Creamy Eggplant Soup
My kids are not huge eggplant fans, but they loved this soup. So if eggplant isn't your favorite I encourage you to give this one a try! Adapted from Abundant Harvest.
Ingredients
1 (32-ounce) can whole tomatoes, drained
1 tablespoon organic whole cane sugar, sucanat or coconut sugar
1 medium eggplant, peeled and cut into large pieces
1 small onion, quartered
6 cloves garlic, not peeled
2 tablespoons olive oil
Sea salt and freshly ground black pepper
6 cups chicken broth
1 tablespoon dried thyme
1 cup heavy cream (or canned coconut milk for a dairy-free option)
?1/2 cup Parmesan cheese, grated (omit for dairy-free)
basil, for garnish
Instructions
Preheat the oven to 350°F and adjust rack to middle position. Place tomatoes on an oiled baking sheet in an even layer. (This should take up about half of the baking sheet). Evenly sprinkle the tomatoes with whole cane sugar. Fill the rest of the baking sheet with the eggplant, onion, and garlic. Drizzle the olive oil over the eggplant, onion and garlic (rub the oil into the vegetables with your hands) and season generously with salt and pepper. Roast for about 45 minutes, until tender. When the vegetables are tender place them in a large stock pot (make sure and remove the skins from the garlic). Pour in the chicken broth and add the thyme. Bring to a boil and then reduce the heat to a simmer. Continue to simmer for 30 minutes until a knife can be inserted into the eggplant with little resistance. Puree the soup using a hand immersion blender or you can also blend until smooth in small batches in a blender. Stir cream into soup and season with salt and pepper if needed. Ladle into bowls and garnish with Parmesan cheese and fresh basil.
7.8.1.2
4182
https://deliciouslyorganic.net/creamy-eggplant-soup-and-a-blogher-food-recap/
Copyright 2016 Deliciously Organic