Thanksgiving is next week, so I've got another nutrient-dense recipe for you to add to your menu! Slow-cooked greens with garlic is easy to put together, can be made ahead of time and goes with just about any Thanksgiving spread.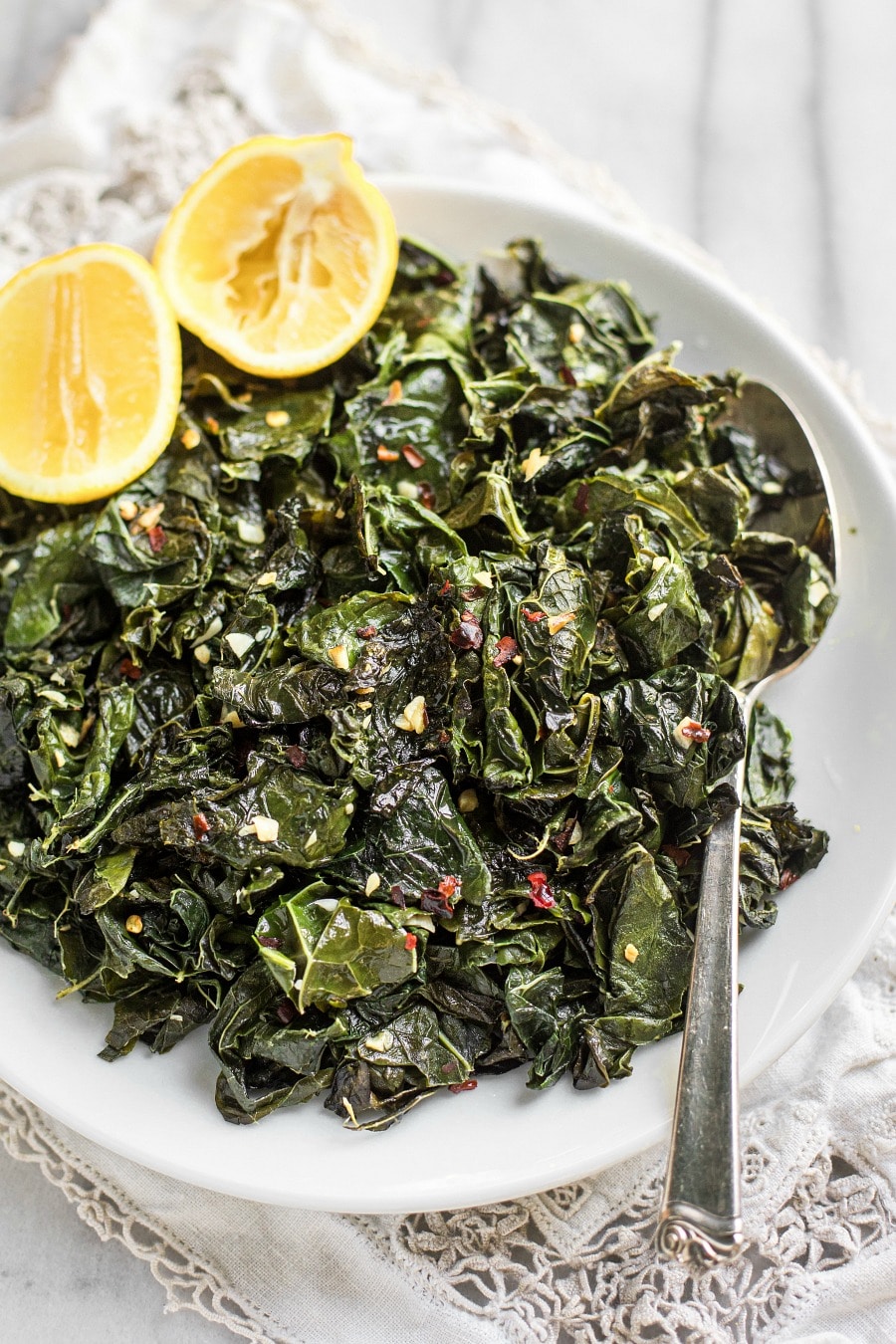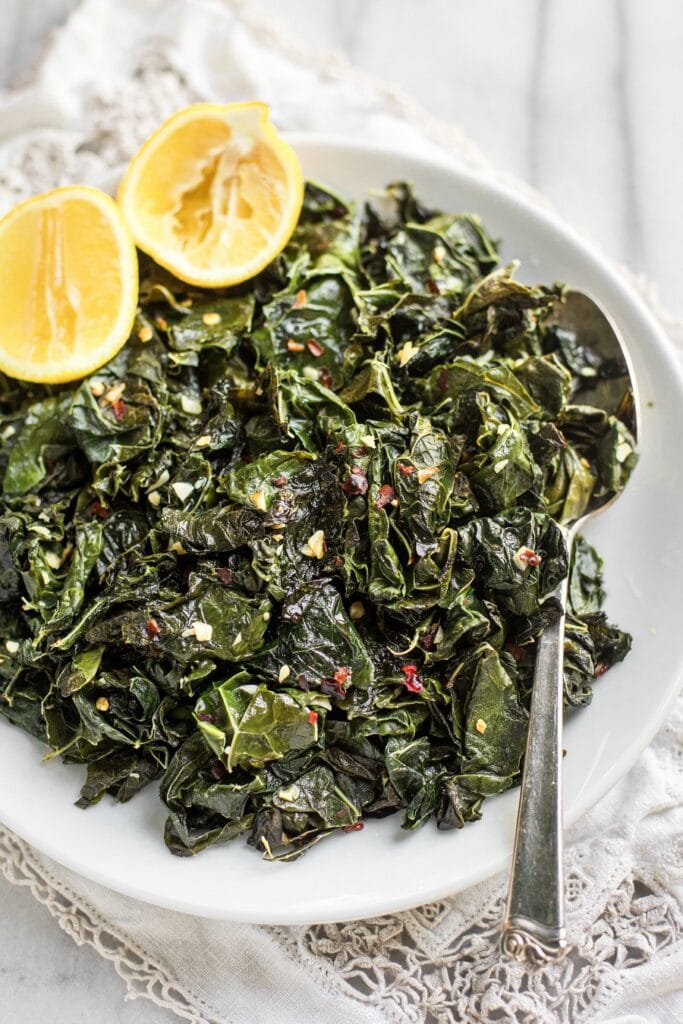 As I've mentioned before, it's important to cook greens to reduce goitrogens. Goitrogens are in foods like leafy greens, soy, boy choy, and cauliflower and can inhibit the uptake of iodine into the thyroid. What does this mean? Basically, it can lower thyroid hormone production, especially fT4. 
The good news is that cooking reduces the goitrogens!

Here are some other Thanksgiving favorites that I think your whole family will enjoy:
Salted Butter Apple Galette
Duchess Potatoes 
Pecan Pie (without the corn syrup!)
Pumpkin Pie
Cornbread stuffing (grain-free, but tastes like the real thing)
Cranberry Kombucha Jello (fun for the kids!)
Sweet Potato Casserole 
Slow-Cooked Greens with Garlic
Serves 4
Adapted from Bon Appetit
Ingredients:
2 pounds Tuscan kale (you can also use Swiss chard), ribs and stems removed and torn into large bite-size pieces, roughly 2-inches in diameter each
4 tablespoons unsalted butter 
4 cloves garlic, minced
1/4 teaspoon red chili flakes
1/2 teaspoon Celtic sea salt
1 tablespoon fresh lemon juice
Bring a large pot of water to boil. Place the kale in the water and boil for 8 minutes. Drain and then squeeze out the excess water. 
Melt the butter in a large skillet over medium heat. Add the garlic and red chili flakes and cook until fragrant, about 45 seconds. Add the cooked kale, reduce heat to medium-low and cook, stirring occasionally, for 20-25 minutes until deep green and tender. Remove from the heat and season with salt and stir in lemon juice. Serve. 
Photo Credit: Becky Winkler