I'm so excited to make this grain-free "cornbread" and sausage stuffing for Thanksgiving this year!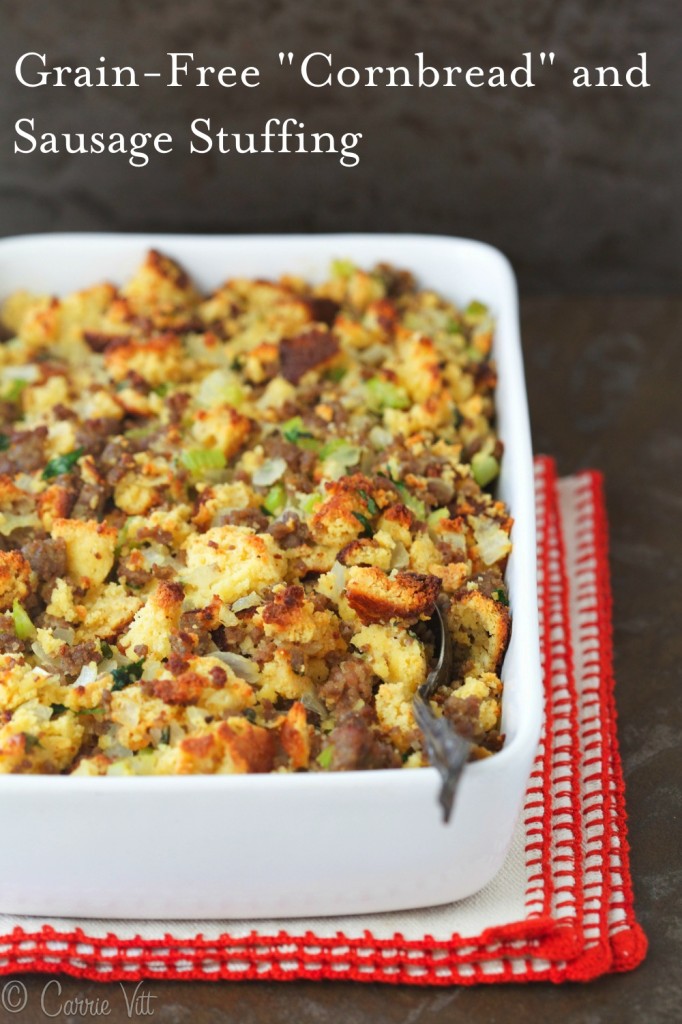 If you want to educate yourself about health and nutrition, mark your calendar for next year's Weston Price National Conference. I had the opportunity to attend the conference last weekend and I learned so much! I felt incredibly encouraged to meet so many people who are passionate about health, food and reversing disease with a nutrient dense diet.
Here are some highlights of what I learned:
Choose your vitamins or supplements with care – Most supplements contain synthetic vitamin isolates (like refined grains), inorganic minerals and toxic excipients. These excipients are usually labeled as "other ingredients" and are actually stearates made by hydrogenating cottenseed oil. Magnesium stearate, for example, reduces mineral absorption by 65%. We must do our research to get maximum benefit from any supplements or vitamins. – Dr. Williams
Know your fats – Saturated fats (butter, lard, ghee, coconut oil, etc.) are superior at promoting fat-soluble vitamin absorption. Eat your food with healthy fats if you want to get the most benefit from the nutrients. – Dr. Masterjohn
Fermented Foods are of Great Importance – Fermented foods and fat-soluble vitamins play a very important role in reducing calcification in the arteries. Dr. Masterjohn
The Balance of Vitamin A, D and K – Vitamin A and D protect against each others' toxicity and increase the need for each other. So, if you take a vitamin D or A supplement, you should consult with your health provider to make sure you get enough of the opposite vitamin. An imbalance of A and D can cause calcification in the body. Where do we get these nutrients? Cod liver oil, butter, egg yolks and animal liver are rich in Vitamin A. Cod liver oil, fatty fish, butter, and eggs are rich in Vitamin D (our skin also generates it when we're exposed to sunlight). Leafy greens are rich in Vitamin K. Dr. Masterjohn
Good Bacteria – Friendly bacteria (like the bacteria in fermented foods) is essential for assimilating Vitamin B which promotes our "feel good" hormones. Kim Schuette
Mercury is the #1 Most Toxic Non-Radioactive Heavy Metal on the Planet – Be educated! If you decide to remove any amalgam fillings, find a biologically trained dentist for proper precautions (I didn't know this several years ago and a simple filling removal resulted in some major health issues.). Dr. Williams
Be Educated About the Ingredients in Vaccinations – Because of the National Childhood Vaccination Injury Act, manufacturers have no liability and therefore no incentive to make products safer. So, please do your research and learn about all the ingredients – not just the "active" ones. You may be very surprised at exactly what you're putting in your body. Leslie Manookian
I discovered some great new-to-me resources:
Radical Medicine (website) and Radical Medicine (book)
The Daily Lipid
The Greater Good
Death By Medicine
Empty Harvest
Amalgam.org
HolisiticDental.org
The recordings from the conference can be purchased here.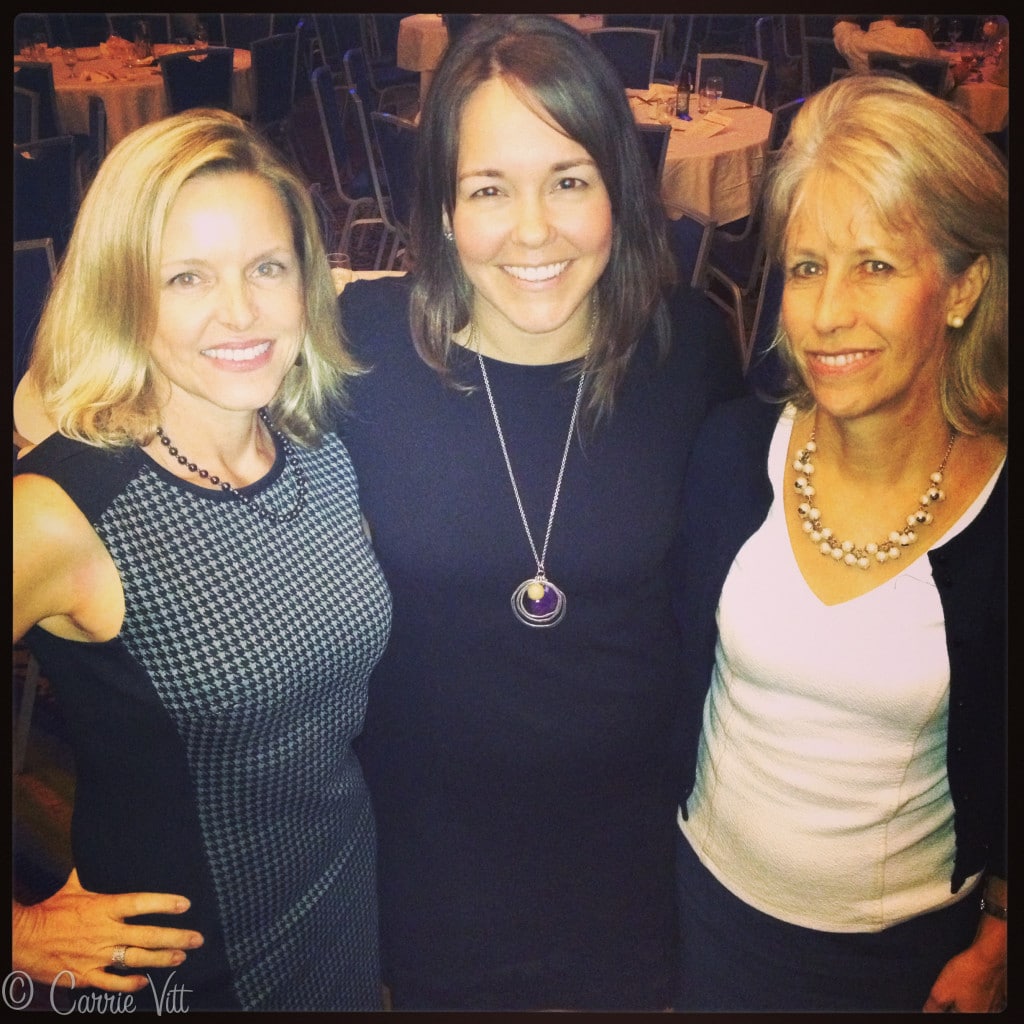 I thoroughly enjoyed my time with Toni Fairmen and Kim Schuette! (they are both  nutritionists from Biodynamic Wellness)

The food at the conference was all traditionally prepared and organic. The foundation arranged to bring in all the ingredients and had the hotel chefs cook using only the proper methods and the provided recipes. The result? An amazing spread of nutrient dense foods at each and every meal. I was thoroughly impressed!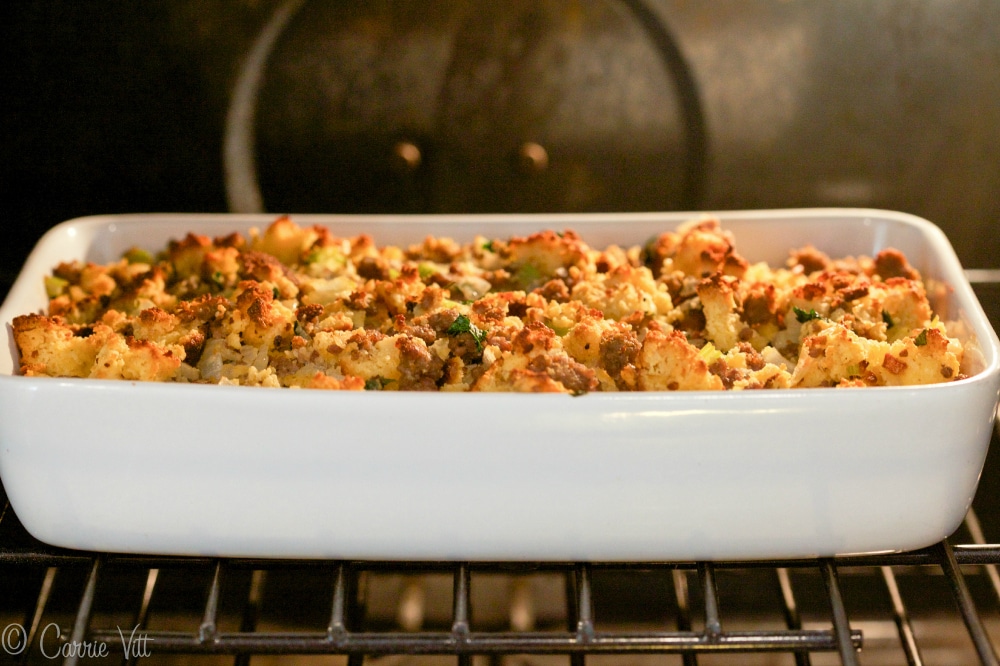 I enjoyed chatting with the friendly people from Tendergrass Farms at the conference and purchased some of their pastured pork sausage to bring home. I've grown very fond of the pastured meats they sell. Tendergrass is a co-op which helps many organic, pastured farms to sell their meat all across the country.
I had hoped for a cornbread and sausage stuffing this Thanksgiving, so I created this recipe to grace our table in a couple of weeks. Homemade grain-free "corn" bread, sautéed onions, celery, sausage, chicken stock, eggs and herbs make for a nutrient dense and healthy addition to the holiday table.
Print
"Cornbread" and Sausage Stuffing (Grain-Free, Gaps, Paleo)
I used my recipe for grain-free cornbread for the stuffing recipe but left out the cheese and jalapeños.
Prep Time:

30 minutes

Cook Time:

1 hour 5 minutes

Total Time:

1 hour 35 minutes

Category:

side dish

Diet:

Gluten Free
1

pound

pork sausage (pastured and organic preferred)

2 tablespoons

unsalted butter or ghee

1

large onion, chopped

2

celery stalks, chopped

10

fresh sage leaves, chopped

1/4

cup

flat-leaf parsley, chopped

1/2 teaspoon

Celtic sea salt

1/4 teaspoon

freshly ground black pepper

1

recipe grain-free cornbread (leave out the cheese and jalapeños when you make the bread), cut into cubes and left uncovered overnight to dry

1

cup

chicken stock (homemade preferred)

3

large eggs
Instructions
Preheat oven to 350ºF and adjust rack to middle position. Cook pork over medium heat in a large skillet, using back of a wooden spoon to break the pork into small pieces. Using a slotted spoon, transfer the pork to a large bowl. Melt butter along with any leftover fat from the ground pork in the skillet. Add onion and celery and cook, stirring frequently until onions are just turning translucent, about 5 minutes. Stir in sage, parsley, salt and pepper. Pour mixture into the bowl with the pork. Add dried and cubed cornbread to onion and pork mixture. Whisk chicken stock and eggs in a medium bowl. Pour over cornbread mixture and gently toss until all ingredients are wet. Pour into an 11 x 7 – inch baking dish. Bake for 30-35 minutes until the top is golden brown. Serve.
Keywords: "cornbread" and sausage stuffing