Slow-roasted garlic and lemon chicken is one of the easiest and most flavorful dinners you can make!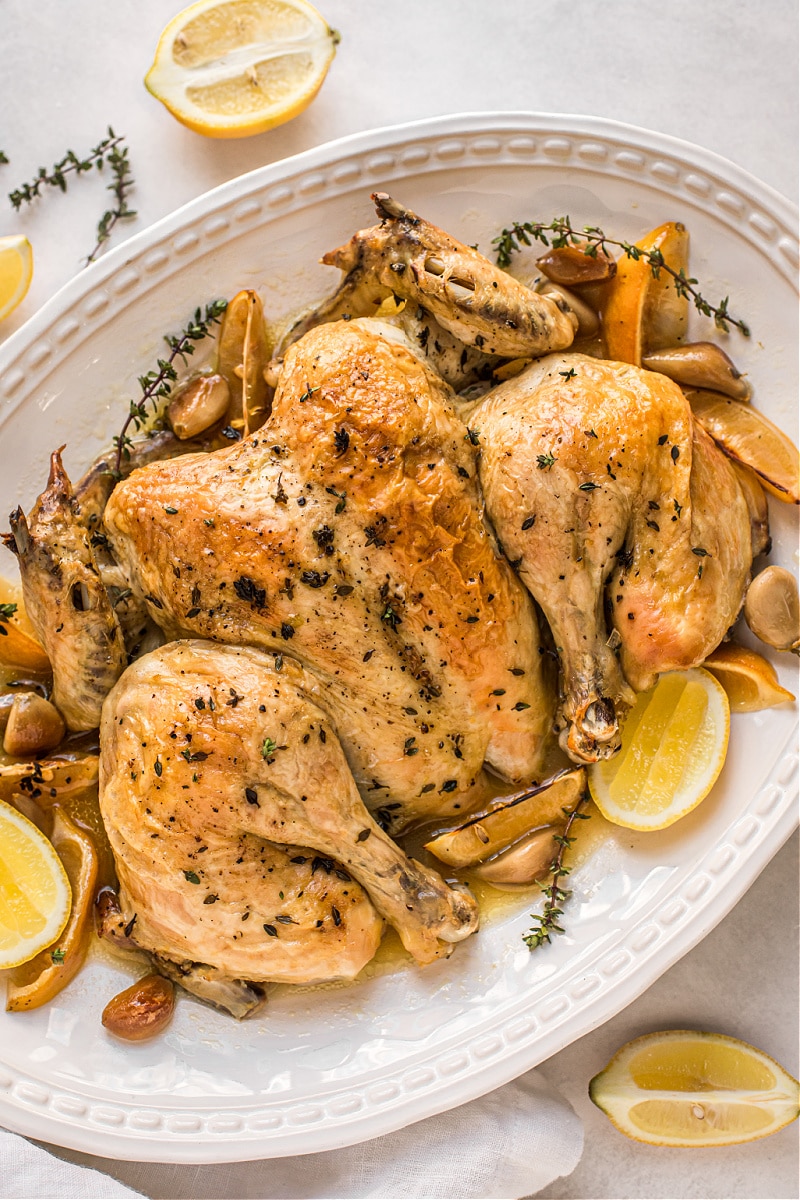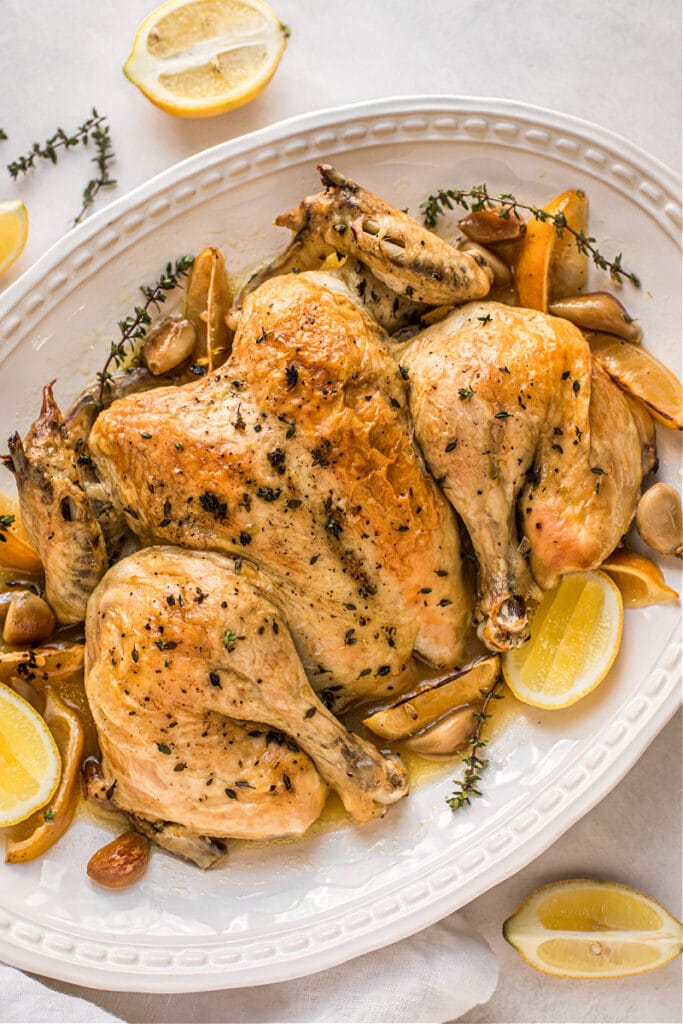 This recipe is very, very easy to make. You simply place the chicken, lemons, thyme and garlic in a large roasted dish, drizzle with ghee, pour over the wine or stock, and then roast it for a few hours in the oven.
I recommend serving it with soaked brown rice or creamy mashed potatoes, and slow-cooked greens with garlic. If there are leftovers, you can place all dishes in a dish and reheat in the oven for an amazing lunch the next day!
Slow-Roasted Garlic and Lemon Chicken
Ingredients
1 3-4 pound chicken, butterflied
1 head garlic, separated into unpeeled cloves
2 organic lemons, cut into eighths
5 sprigs fresh thyme
3 tablespoons ghee
Sea salt and black pepper
1/2 cup white wine (you can substitute with chicken stock)
Instructions
Preheat oven to 300°F and adjust oven to middle position. Place chicken skin-side up in a large roasting pan and arrange garlic cloves and lemon around the chicken. Pull the leaves off of 3 sprigs of thyme and sprinkle over chicken, garlic and lemon. Pour the ghee over the chicken and using your hands, rub the oil onto the skin of the chicken. Season chicken generously with salt and pepper. Pour white wine in pan, around the chicken. Place a piece of parchment paper over the pan and then cover tightly with foil.
Place in the oven and cook for 2 hours. Remove the foil and parchment paper from the pan, and turn up the oven to 400°F. Cook the uncovered chicken for an additional 30-45 minutes, until skin is golden brown and breast registers 170°F on a thermometer. Remove chicken from oven and let rest for 20 minutes before serving.
7.8.1.2
3188
https://deliciouslyorganic.net/slow-roasted-garlic-and-lemon-chicken/
Copyright 2016 Deliciously Organic