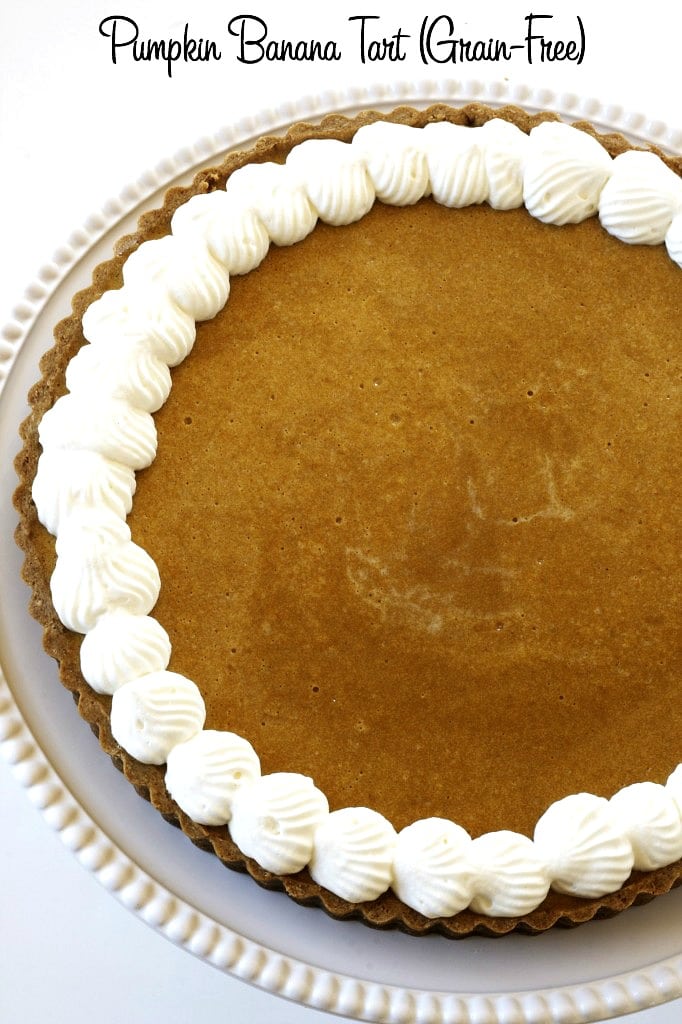 Two weeks ago, Shauna contacted me and asked if I would join in a "gluten free party" of sorts and share a gluten free recipe we can all enjoy on Thanksgiving. If you aren't familiar with Shauna, she's the writer of the blog Gluten Free Girl and just released a fabulous book titled, "Gluten Free Girl and the Chef." I wrote about it in this post.
My interest in gluten free cooking may seem a bit sudden, but it's not really sudden at all. It's something I've kept private, looking for answers, learning, and waiting for the right time to share. I think it's time to tell you the whole story . . .
Two years ago I went to the dentist because of a cracked filling in one of my teeth. The dentist removed the amalgam filling (without taking proper precautions) and after the removal I felt terrible, spending nearly a week in bed recuperating. I thought it was strange that I took the removal so hard, but after a week I gained my strength and went on my way. A few weeks later, I began to have problems with my complexion. I hadn't changed anything in my daily regimen and was confused. Months later, I began breaking out in unexplainable hives. The hives were from the neck up and were absolutely horrible. My face was constantly swollen, red, would peel twice a day, and felt like someone was holding a frying pan to my skin. I began eliminating things from my diet searching for a cause, but I couldn't put my finger on it. I went to several doctors and they all told me I had dry skin, gave me a tube of steroid cream and sent me on my way. I'm not an idiot. I knew my skin wasn't "dry" and I knew I had to dig deeper.
The hives continued to worsen by the day. One morning, I woke up and splashed some water on my face. Immediately my face turned bright red and starting swelling and burning. "Oh no!" I thought. It was the water! The chlorine in the water was making me sick. I told my husband and we took a little while to figure out what to do. In the meantime I couldn't touch tap water (let alone drink it). We bought large bottles of filtered water at Walmart and I sponge bathed for over a month. I couldn't even wash my hands in the tap water or I would start to swell and burn. We tried several unsuccessful solutions, but eventually bought a reverse osmosis water filtration system for the entire house. It wasn't cheap, but it worked. For the first time in over a month, I could finally bathe again. My symptoms began to clear a little, but after a few weeks they came back. Worse. Much worse.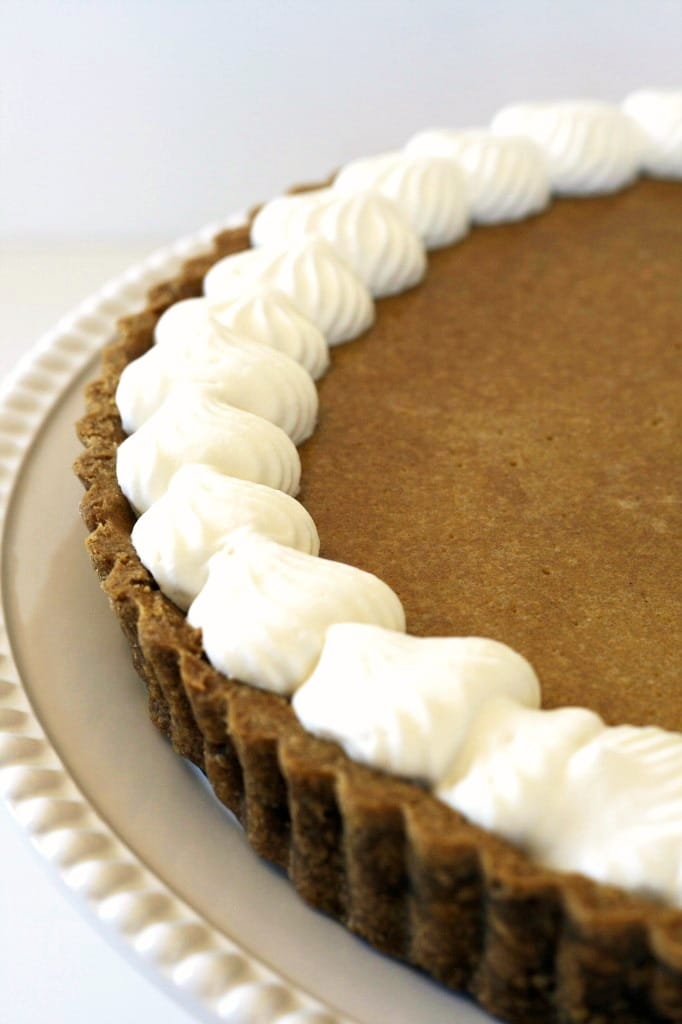 I cried. I became very depressed. I didn't want to go anywhere because not only did I look horrible, but I was in constant pain. I slept with ice packs on my face each night to ease the burning. I had to drop all my outside commitments and didn't really get out to see my friends. If I ate vegetables I would swell. If I ate meat I would swell. If I walked into a room with too much perfume I would swell. So I stayed at home. All day. Every day.
After 6 months I still didn't know what was causing the hives. No matter what I ate, drank, or did, I constantly had hives. I finally found a doctor who listened and he sent me to an allergist. She did all the skin testing, but I was negative for everything. Perplexed, she told me about an autoimmune disease that in some extreme cases causes hives, so she did a blood test for the antibodies. The test showed my immune system was attacking my thyroid gland. I was diagnosed with Hashimoto's disease. The doctor told me to start a thyroid medication, but after some research I learned the medication would only calm the symptoms and not stop the antibodies. I decided to look for an alternative solution.
One of my best friends, Karin, who patiently listened to me crying each day on the phone, told me about her sister who is a certified nutritionist. I called Kim and told her everything that was going on. She agreed to treat me. Remember the cavity I had removed and re-filled? After many tests, we discovered my thyroid had absorbed most of the mercury and consequently caused my liver to "back up" so it couldn't properly filter any toxins my body came into contact with. This helped explain the hives and the thyroid disease. The first thing Kim told me to do was drop all sugar, alcohol, meat, grains, fruit, dairy and gluten. I was only allowed vegetables and fat. It sounds drastic, but I had suffered for long enough and was willing to try anything. She also prescribed me many whole food supplements and several cleanses to begin the healing process.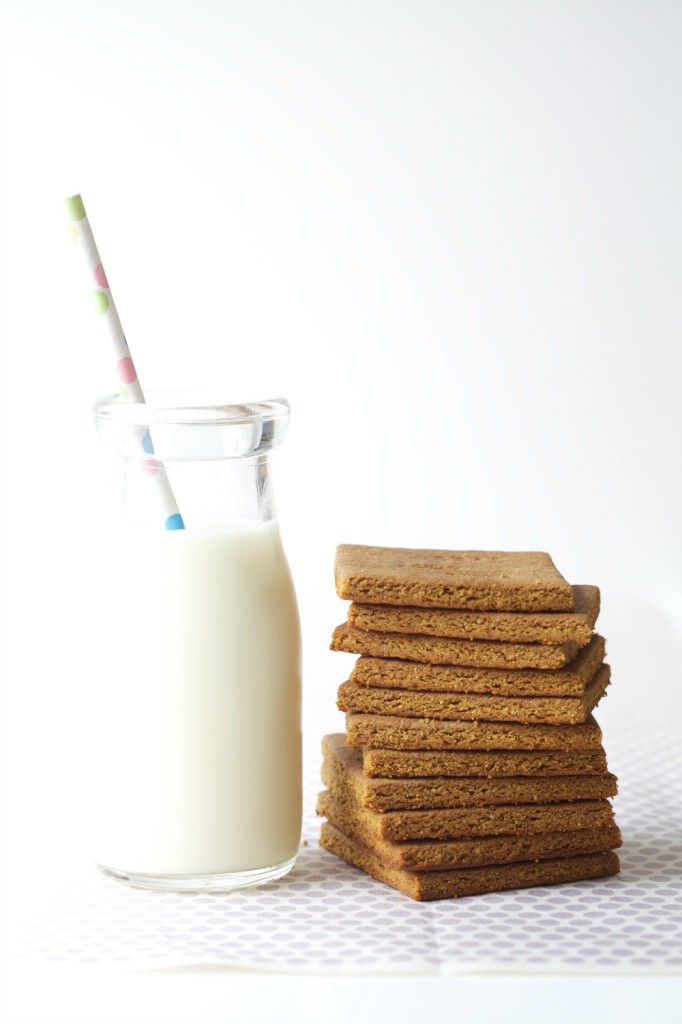 So here I was, writing a cookbook and a cooking blog but I couldn't really cook. I felt like all my creative outlets were taken away. I didn't know there was a world of "gluten free" cooking and baking. So I ate vegetables. Pete and the kids were gracious enough to eat the same diet as me. Pete said, "If you have to do this, then we will do it together."
I couldn't go out to eat or eat at a friend's house. We traveled that summer and I had to pack all my food in a cooler. We were gone for 3 weeks. It wasn't easy. I sponge bathed with filtered water. I think I may have offended friends along the way when I couldn't eat the food they provided. I tried to explain as I pulled dinner out of my cooler, not sure if they really understood.
Avoiding gluten and grains was a very new thing for me. I mourned the fact that I couldn't bake or eat any of the things I'd grown up eating. It sounds silly now, but one night I actually cried because I thought I'd never be able to eat a cinnamon roll again or dredge chicken in flour and saute it.
Another symptom of Hashimoto's is that your thyroid levels (the ones that control your metabolism) can swing from high to low. So even though I was consistently working out during this time I had months when my metabolism slowed and I would gain weight and there were months when it would swing the other way and I'd lose weight. It was very frustrating to say the least.
Years ago, when I suffered from the debilitating migraines that led me down the path of organics, my husband would remind me of the verse that says, "Give thanks in all things" (1 Thess 5:18). Sometimes his reminders would upset me. "Really? Give thanks for being in bed all day?" But you know what? If I hadn't experienced those migraines I would never be doing what I'm doing now. I'm blessed to share organic recipes with you. So as I struggled with the hives, I tried to remain thankful. I didn't enjoy the pain or isolation, but I knew eventually I would be able to help someone because of my circumstances.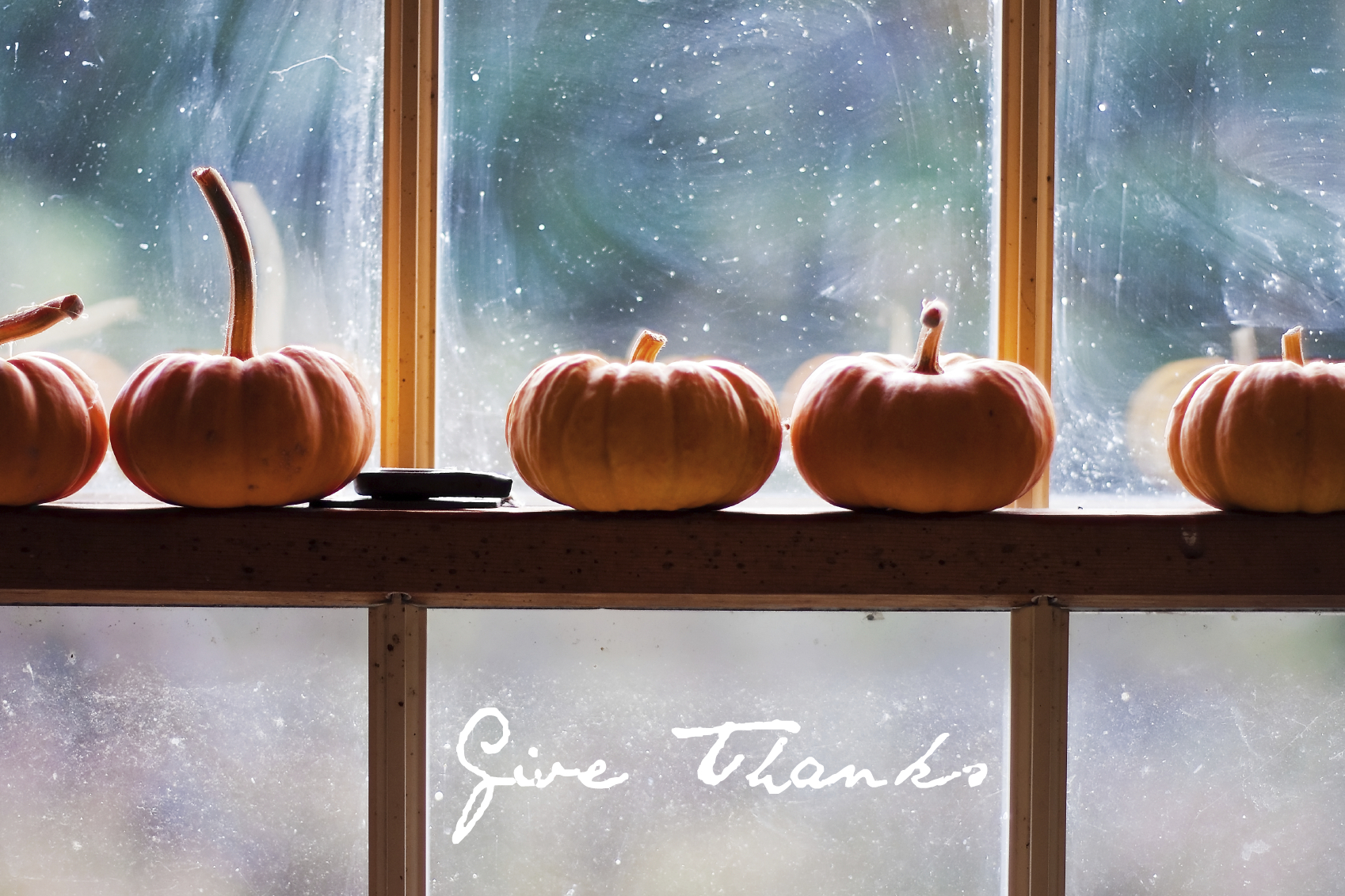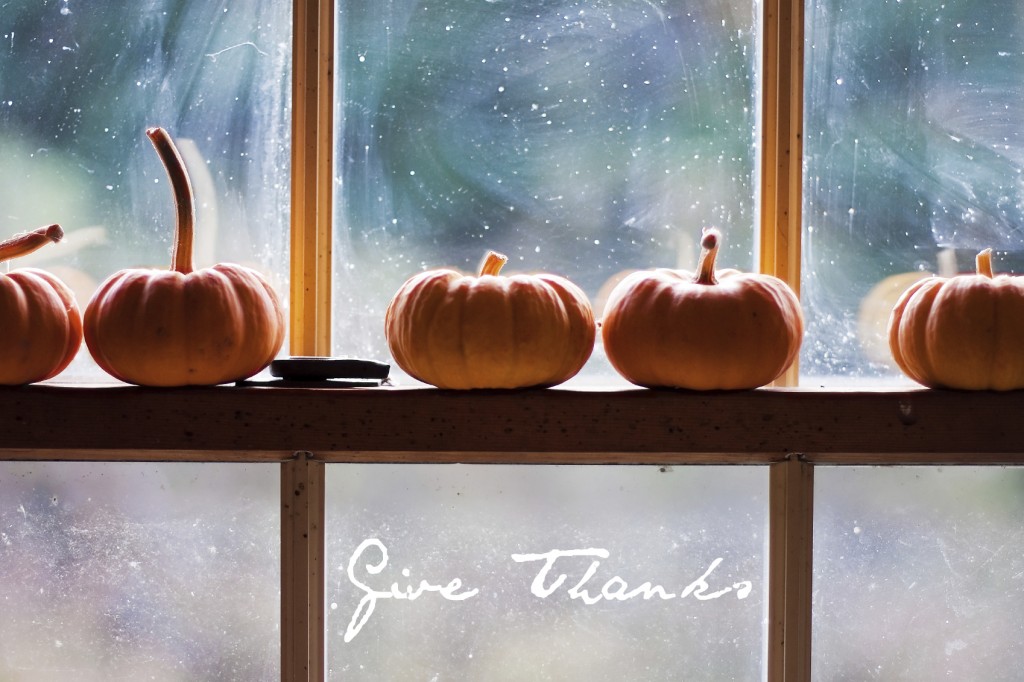 Last November was my last hive attack. By Thanksgiving, my skin was clear for the first time in a year and I was extremely grateful. I passed on the rolls and breads last Thanksgiving because I still didn't know how to work with gluten free flours. I now eat a completely gluten free/grain-free diet and have enjoyed finding ways to work with so many new flours.
My blood levels are improving and I'm getting stronger and healthier each day. I love to bake, so when I make desserts for the blog, I knock on my neighbor's doors and deliver all sorts of goodies. This way I can bake and experiment, but not be faced with the temptation.
Despite the challenges, I can honestly say I'm extremely thankful for the hardships I've encountered. I now understand what it's like to have to avoid certain foods. I have much more empathy for people who suffer from ailments and can't find the answers. I now have all of these new-to-me flours and ingredients to work with. I also know many of you have Hashimoto's and have felt a sense of despair. I'm here to encourage you and tell you there are solutions. The foods we eat play a huge role in how our bodies work and heal and there are many foods out there that can help you start the healing process.
If you have a friend who suffers from a thyroid disease, please tell them about my story. I hope it can be an encouragement.
I posted a pumpkin pie recipe last year before Thanksgiving, so this year I thought I'd give a little variation with a pumpkin-banana tart. It's gluten free, of course, (with a wheat alternative for those of you who can use it) and offers a simple, light way to finish the Thanksgiving meal.
Make sure to check out Shuana's website today as there will be links to dozens of other bloggers who have developed gluten free Thanksgiving recipes.
Pumpkin Banana Tart
If you can tolerate grains and prefer a gluten-free crust here is Shauna's recipe for gluten free graham crackers . Recipe adapted from Barefoot Contessa Family Style.
Ingredients
Crust:

1 batch grain-free graham crackers
6 tablespoons unsalted butter, melted

Filling:

2 1/2 teaspoons unflavored gelatin
1/2 cup half-and-half
1 (15-ounce) can pumpkin puree
1 cup organic whole cane sugar or sucanat
1/2 teaspoon sea salt
1/2 teaspoon ground cinnamon
1/4 teaspoon ground nutmeg
3 large egg yolks
1 ripe banana, finely mashed
1/2 cup cold heavy cream
1 tablespoon maple syrup
1 cup (1/2 pint) cold heavy cream
2 tablespoons maple syrup
1/2 teaspoon vanilla extract
Instructions
For the Crust:

Place graham crackers in the bowl of a food processor. Process until finely ground. Pour in butter and pulse until crumbs are moist. Pour graham cracker mixture into a buttered, 10-inch tart pan. Press crumbs along bottom and up sides of pan. Bake 12 minutes or until golden brown. Cool completely.

For the Filling:

Dissolve the gelatin in 1/4 cup cold water. Set aside. Heat the half-and-half, pumpkin, whole cane sugar, salt, cinnamon, and nutmeg in a heat-proof bowl set over a pan of simmering water until hot, about 5 minutes. Whisk the egg yolks in a small bowl, stir a large spoonful of the hot pumpkin into the egg yolks to heat them, then pour the egg-pumpkin mixture back into the double boiler and stir well. Heat the mixture over the simmering water for another 5 minutes, until it begins to thicken, whisking constantly. Remove from the heat. Stir in the dissolved gelatin and banana. Cool to room temperature.
Whip the heavy cream in the bowl of an electric mixer fitted with a whisk attachment. While the mixer is on, slowly pour in the maple syrup and whip until stiff peaks form. Fold the whipped cream into the now-cool pumpkin mixture and pour it into the cooled tart shell. Chill for 3 hours or overnight.
For the decoration, whip the heavy cream in the bowl of an electric mixer fitted with a whisk attachment. While the mixer is on, slowly pour in the maple syrup and vanilla and whisk until you have firm peaks. Pipe or spoon the whipped cream decoratively on the tart. Serve cold.
7.8.1.2
4190
https://deliciouslyorganic.net/a-whole-foods-thanksgiving-pumpkin-banana-tart/
Copyright 2016 Deliciously Organic