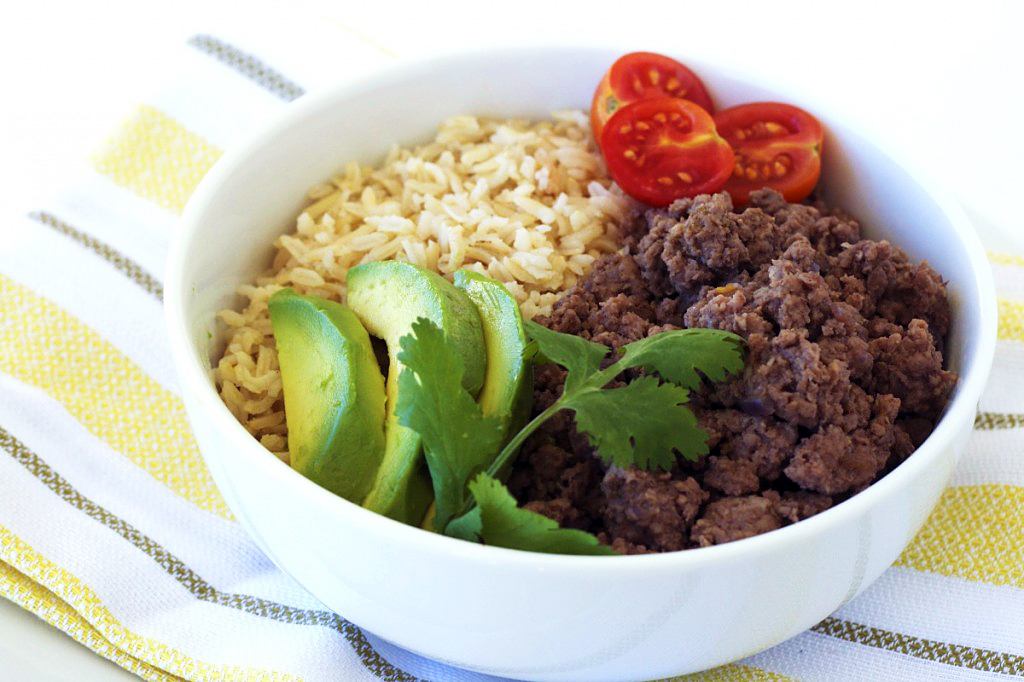 We all have our habits. This "taco bowl" is one of mine. I eat it several times a week for lunch and after a couple of years, I've never tired of it. I enjoy the simple and delicious combination of grass-fed beef sauteed with onions, garlic and cumin served over a bed of rice and topped with avocado, cilantro and tomato. I make the beef and rice at the beginning of the week and then reheat a small portion on the stove when needed.
This recipe makes a fabulous and quick taco meat. You can also toss together the meat, rice, cilantro and some cheddar cheese, roll it in a whole wheat tortilla and bake it for about 15 minutes for a basic burrito. On those nights when you want to go all-out for taco night, this is my family's favorite recipe.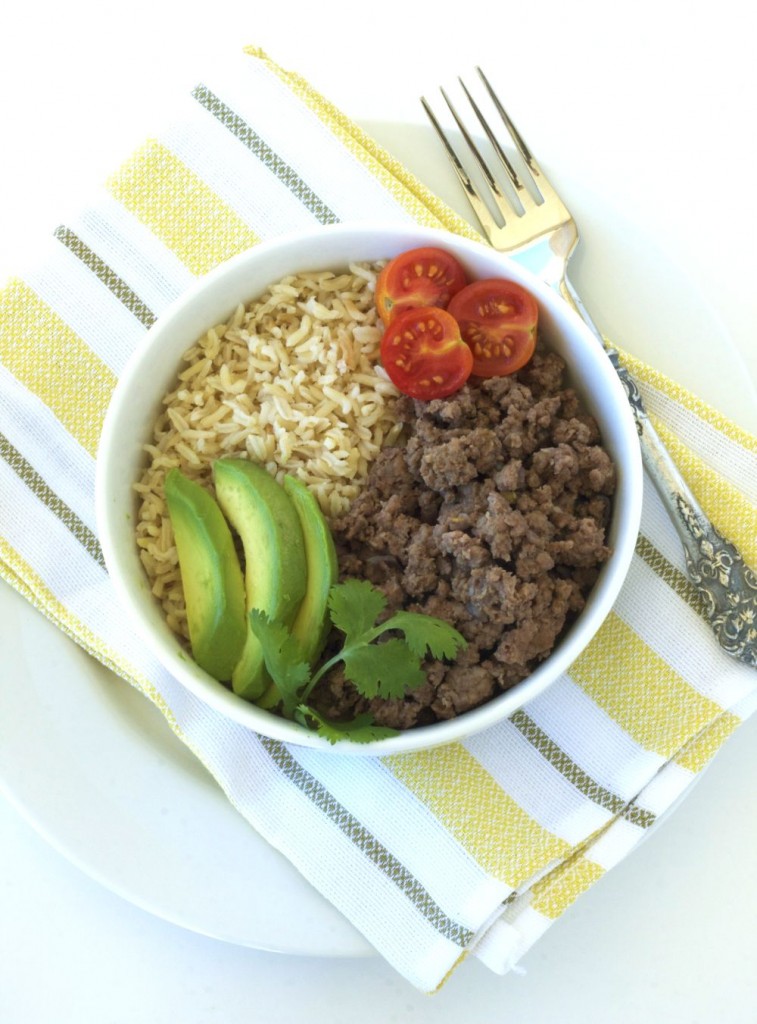 Ingredients
2 teaspoons coconut oil
1 yellow onion, diced
1 pound ground beef (grass-fed and organic preferred)
2 teaspoons ground cumin
2 cloves garlic, minced
1 teaspoon sea salt
3 cups cooked brown rice
Tomatoes, avocado, cilantro, sour cream (omit for dairy free), for garnish
Instructions
Heat coconut oil over medium heat in a large saute pan. Add onion and saute for 5 minutes until soft and just beginning to brown. Add ground beef and cook about 8-10 minutes, breaking up meat with a wooden spoon until no large chunks remain. Make a well in the center of the pan and add the cumin, garlic and salt. Stir spices in the middle of the pan until fragrant, about 30 seconds, and then stir into the meat mixture.
Serve meat with rice and toppings of your choice.
7.8.1.2
3185
https://deliciouslyorganic.net/beef-taco-bowl-2/
Copyright 2016 Deliciously Organic