Orange chicken is a favorite in our house. Crispy, fried chicken with a sweet orange glaze is pretty hard to pass up! It's great served over cauliflower fried rice or if you can tolerate grains, you can serve it over properly prepared brown rice.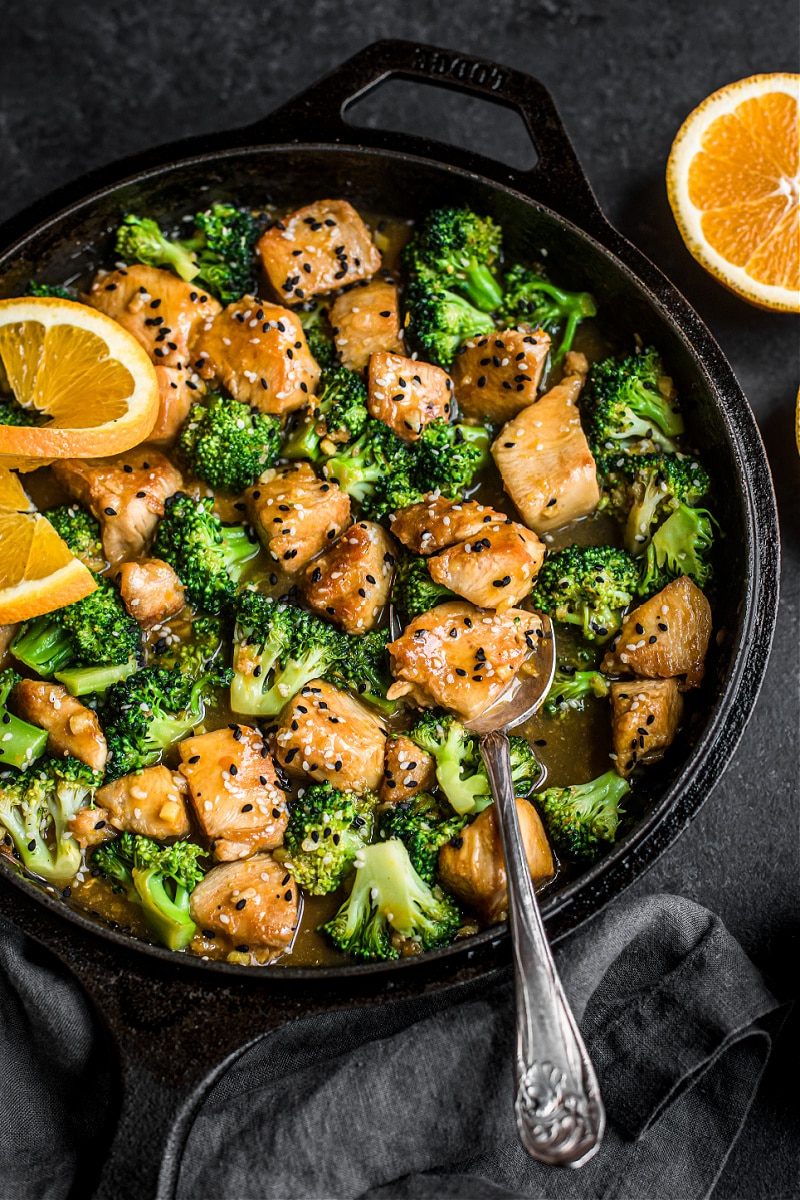 My kids love the addition of broccoli in stir-fry, but can also add bell peppers, snap peas or green beans to this dish for added nutrients.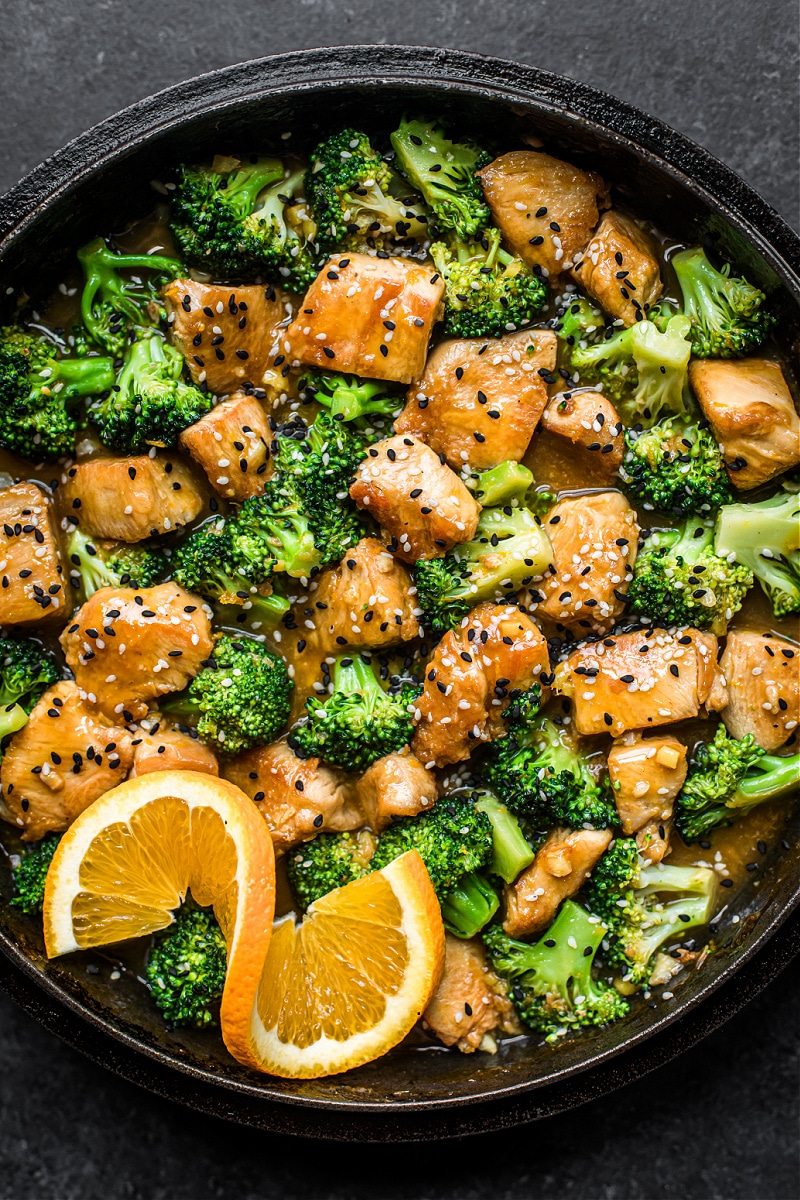 I prefer to use Fermented Tamari Sauce as a gluten-free substitute for processed soy sauce. When properly fermented and raw, tamari contains probiotics that are beneficial for the gut. A few companies, such as Ohsawa, make tamari the old-fashioned way, brewed in wooden kegs and allowed to age and ferment.
Print
Orange Chicken (Paleo, Grain-Free)
Author: Carrie Vitt
Prep Time:

5 minutes

Cook Time:

30 minutes

Total Time:

1 hour 5 minutes

Category:

Main Dish

Diet:

Gluten Free
For the Marinade:
For the Sauce:
For the Vegetables:
4 tablespoons

coconut oil or pastured tallow

1

large head broccoli, cut into bite-size pieces

4

cloves garlic, minced

2 tablespoons

ginger, minced

1/4

cup

sesame seeds, optional
Instructions
Whisk egg, arrowroot, tamari and sherry in a medium bowl. Add chicken and stir until the chicken is coated in the marinade. Set the mixture aside for 30 minutes at room temperature to marinate.
Whisk together all sauce ingredients in a measuring cup. Set aside.
Heat a 12-inch skillet over medium heat for 2 minutes. Melt 2 tablespoons oil or tallow in the hot skillet and swirl the pan to coat. Add half of the chicken and fry, without stirring until bottom of chicken turns golden brown, about 3 minutes. Using a spatula, turn chicken and fry until second side is golden brown, about 2-3 minutes. Transfer chicken to a plate. Repeat with remaining chicken.
Add remaining 2 tablespoons oil or tallow to pan and swirl to coat. Place the broccoli in the pan and cook, stirring frequently until hot, about 1 minute. Add 2 tablespoons water to the pan and quickly cover the pan with a lid. Let the broccoli simmer in the water for 2 minutes, then remove the lid and let the remaining water evaporate, about 1 minute. Make a well in the center of the pan and add the garlic and ginger. Let the mixture cook in the center of the pan until fragrant, about 1 minute. Add the chicken and sauce to the pan and stir frequently, making sure all of the chicken and broccoli is coated with the sauce. As the sauce heats it will thicken, about 1 minute. Sprinkle with sesame seeds, if using. Serve immediately.