The Thanksgiving table usually abounds with buttery breads, rich puddings, and sweet sides, so I think it's important to add a little color with a few fresh and simple vegetable dishes. Green beans with brown butter and pepitas is one of my go-tos!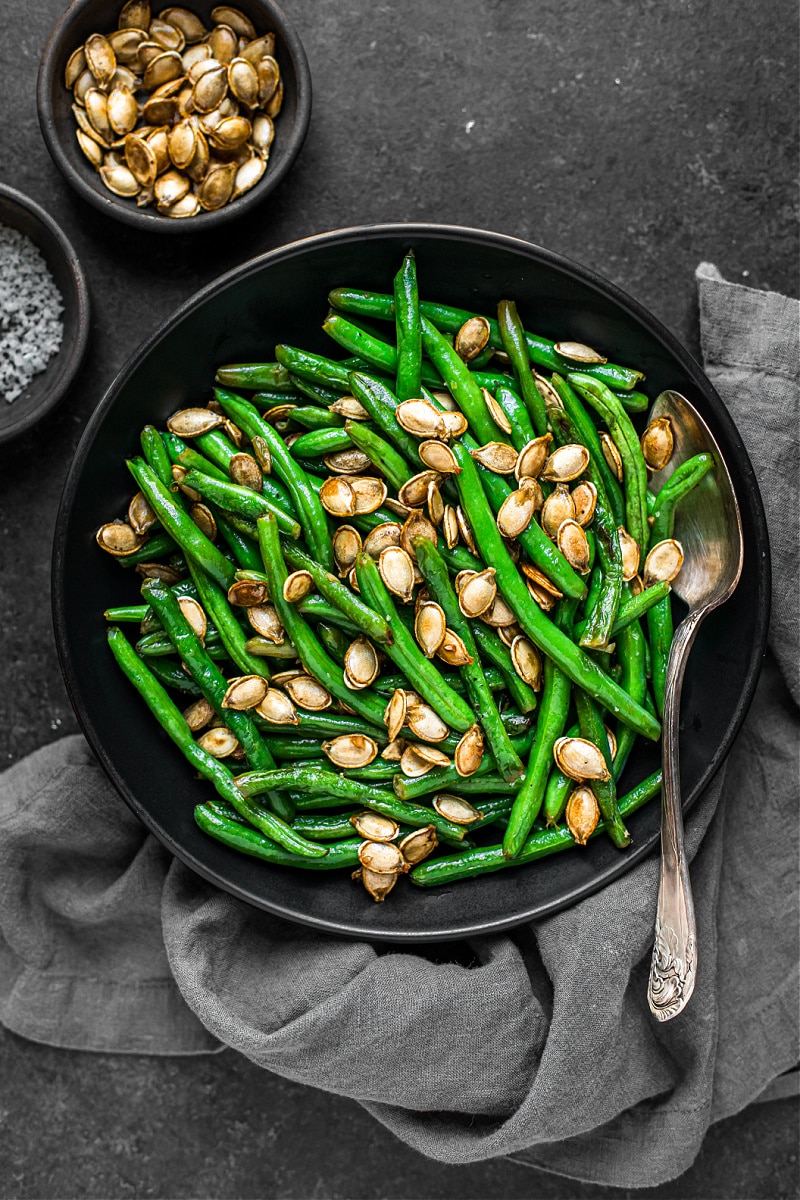 Green beans are a good source of vitamin C, beta carotene, vitamin K, calcium, and potassium. Beta carotene is a pre-cursor to vitamin A (aka retinol) which is very important for overall health. Butterfat stimulates the secretion of bile needed to convert carotenes from vegetables into vitamin A. How neat is that?!
This is why I like to cook beta carotene-rich vegetables in butter!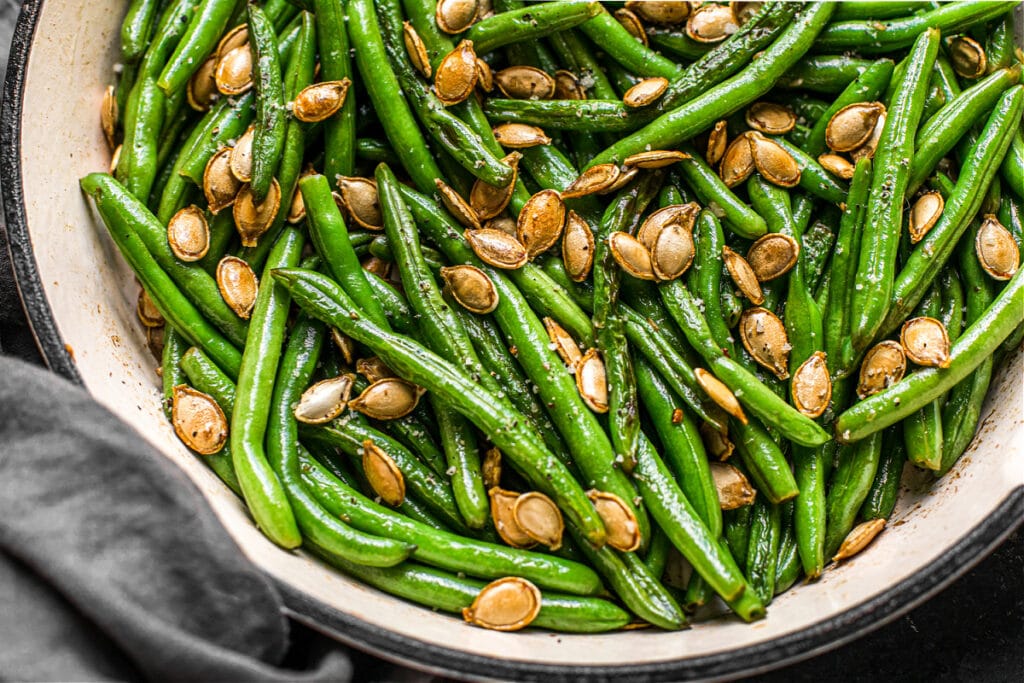 Here are some additional Thanksgiving side dishes that you might enjoy:
Creamy Mashed Potatoes 
Grain-Free Sage and Onion Stuffing
Cranberry Kombucha Jello
Sweet Potato Casserole
Print
Green Beans with Brown Butter and Pepitas
3 tablespoons

unsalted butter

1

pound green beans, cleaned and trimmed

2

cloves garlic, minced

1/2 cup

toasted pumpkin seeds (I like to coat them in a little bit of butter and bake at

350

degrees F until golden brown)
Sea salt and freshly ground black pepper
Instructions
Melt butter in a large saute pan over medium-low heat until brown and fragrant, about 2-3 minutes, swirling the pan occasionally. Add green beans and toss in the butter until there are spotty brown marks on the beans, about 3-4 minutes. Make a well in the center of the pan and add the garlic. Stir garlic in the center of the pan until fragrant, about 30 seconds and then stir into beans. Remove from heat, toss pumpkin seeds into the beans, then season with salt and pepper to taste. Serve immediately.