Whether you're looking for an economical option, a healthy option, or a comes-together-quick option for dinner, these popular ground beef recipes check all the boxes!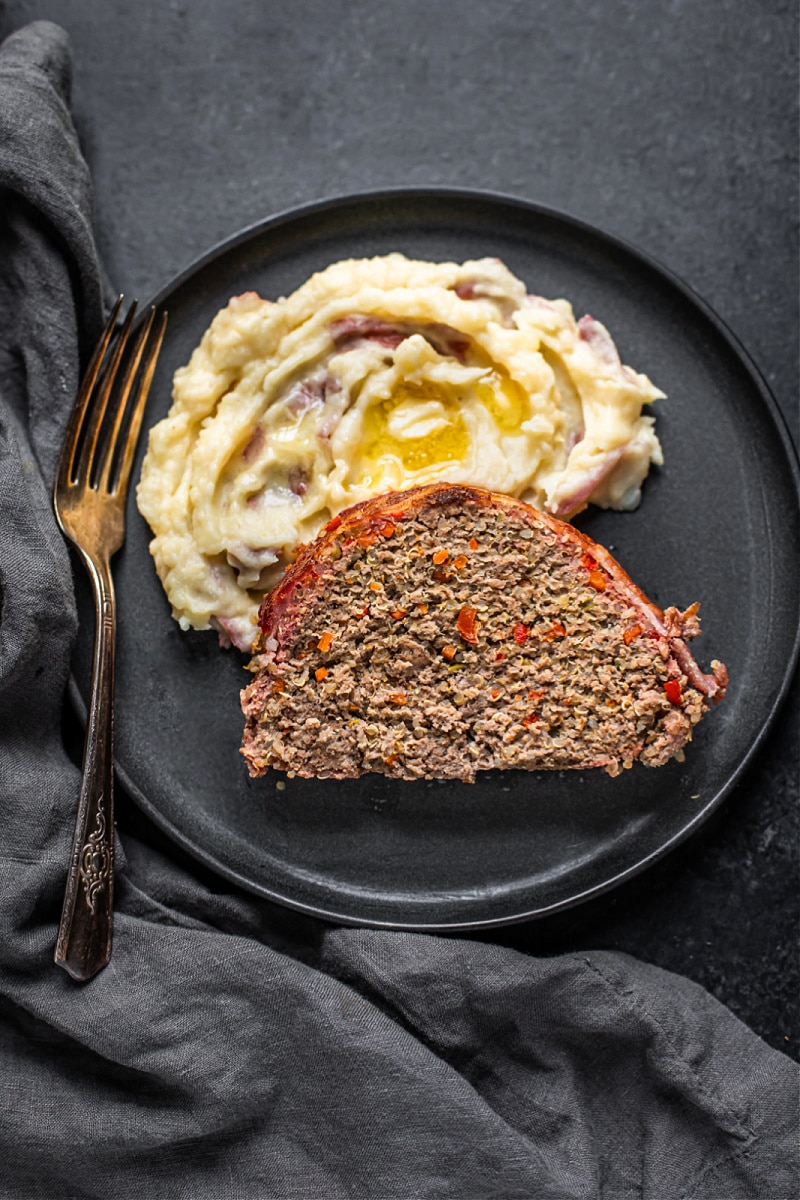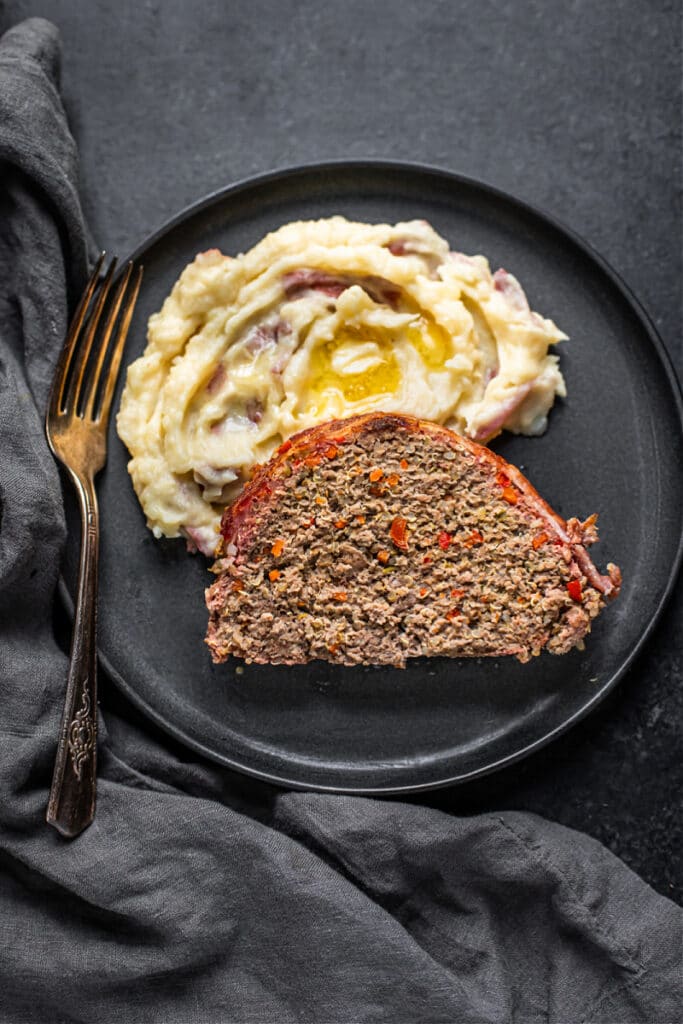 Don't compromise your budget – buy ground beef!
Ground beef is one of the most cost-effective meat options available for purchase, even when prioritizing good, grass fed/finished quality.
According to the USDA's National Monthly Grassfed Beef Report, ground beef comes in as the least expensive option pound-for-pound when purchasing beef cuts. It averages to $9.23 per pound.
I have found 100% grass fed/finished beef on sale for as low as $5.99 at my local grocery store!
If you're unable to find 100% grass fed/finished beef at your grocery store for as low as the prices listed above, I'd encourage you to go to your farmer's market and get to know your local butchers/farmers.
Ask whether their meat is grass fed/finished. You'll often find this to be the case, and many times you can buy the ground beef locally (and/or in bulk) for a great price.
For the highest quality ground beef, here's what to look for:
The best quality of ground beef – which I personally look for – is 100% grass fed/finished beef, also called American Grassfed Association (AGA) certified. 
AGA beef means the cows were raised only on pasture and received their nourishment via grass and insects versus the conventional farming method of giving cows "feed," which is often laden with GMO corn, soy and even sugar to fatten them up.
All American grassfed beef is guaranteed antibiotic and growth hormone free.
When you can't choose grass fed/finished beef, look for the USDA organic certification as a next-best option. USDA organic standards require cows be allowed to graze on grass, in addition to their non-GMO/non-synthetic ingredient diet of grain and corn.
USDA organic beef also means the cows were not subjected to various antibiotics and chemicals.
It is important to note that oftentimes local farmers may not be able to afford AGA or USDA organic certifications, but their farming practices are just as healthy and humane as these certifications would require.
For that reason, it's important to ask questions regarding farming practices – you might be able to find local meat of superior quality that simply isn't stamped with a certification!
Why is pastured beef healthier?
Beef that comes from 100% grass fed/finished cows has a healthier profile than beef that was sourced from grain-fed cows.
Research shows that grass finished cows produce beef with significantly higher concentrates of phytochemicals, including polyphenols, tocopherols, carotenoids – all health-promoting compounds.
Many studies have found that grass fed beef has higher amounts of omega-3 fatty acids as well as lower levels of homocysteine, triglycerides, and advanced glycation end products. Grain-finishing also negatively affects glucose metabolism, while grass-finishing improves metabolism.
Here are My 10 Most Popular Ground Beef Recipes: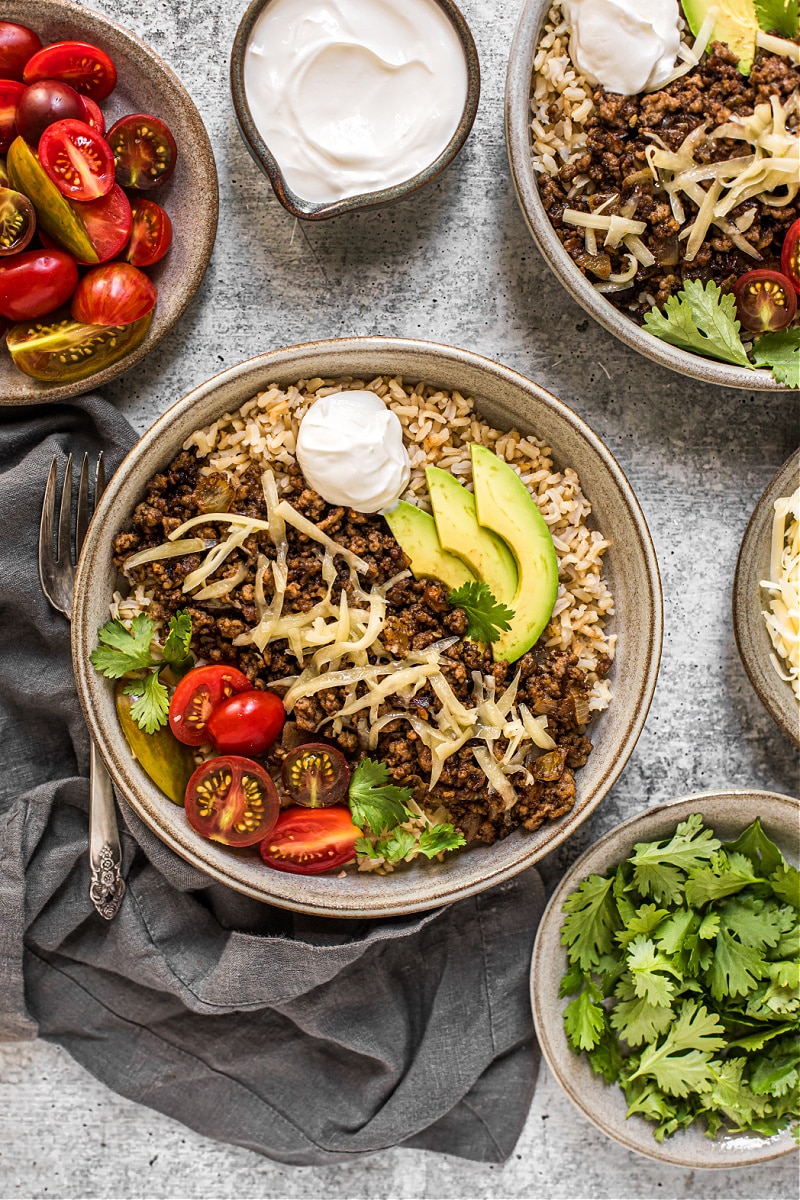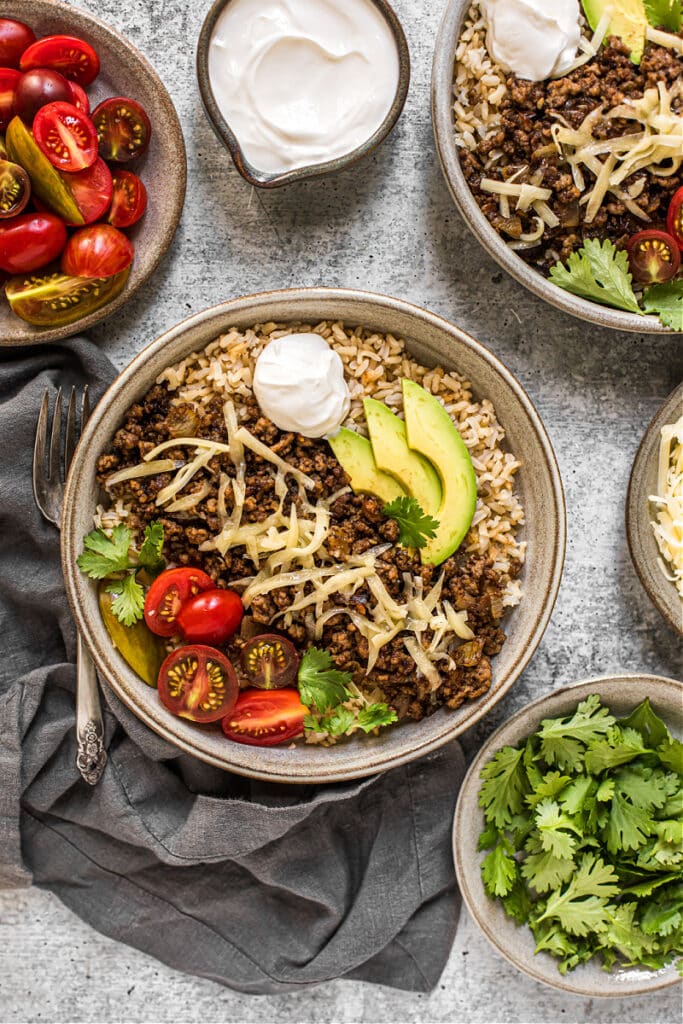 Beef Taco Bowl – This is a great recipe for entertaining because it's easy to make, can feed a crowd, and allows for each guest to personalize their bowl exactly how they want it.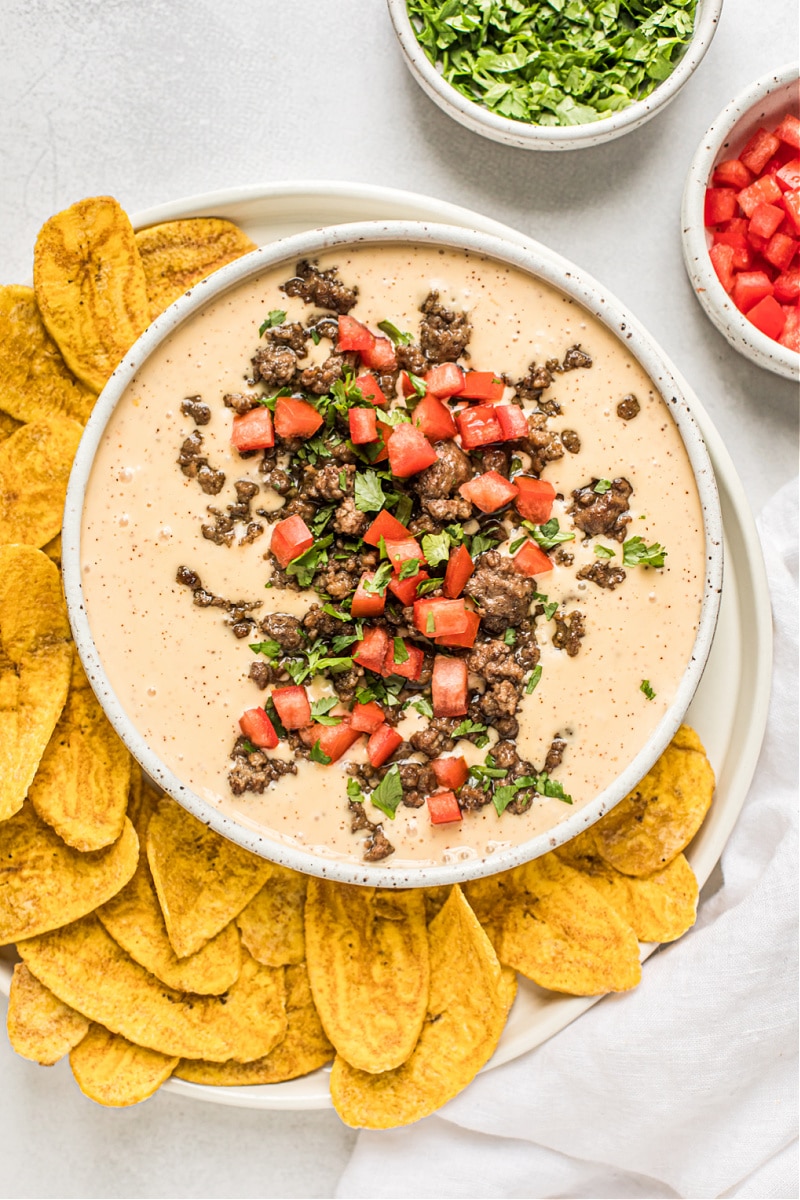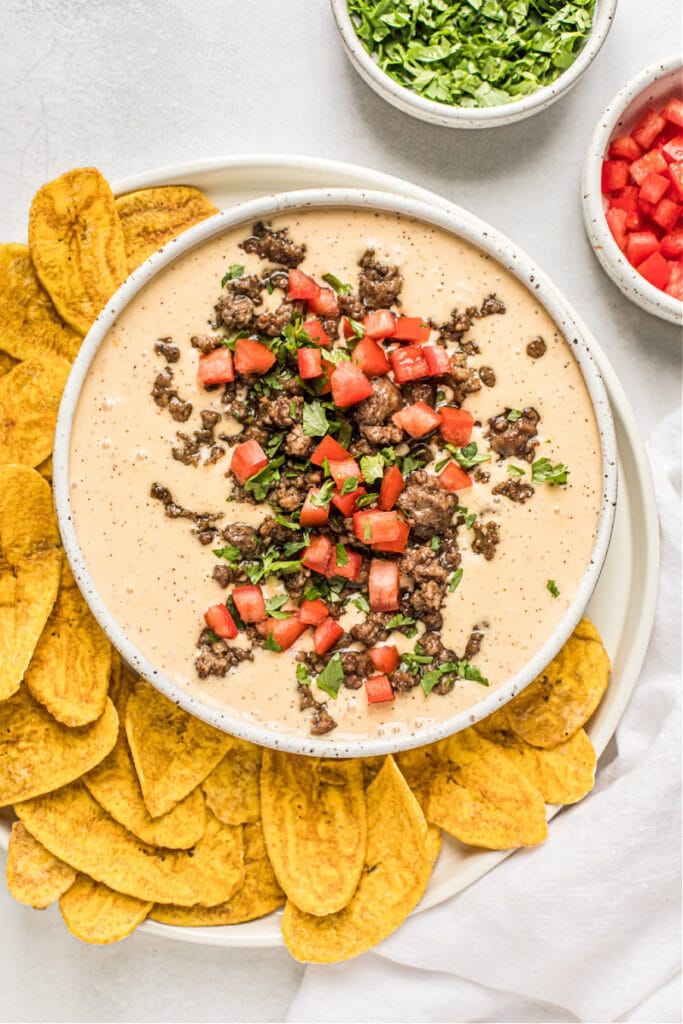 Beef Queso Dip – The perfect potluck or gameday recipe. This queso dip is easy to whip up and delicious to eat – without the processed cheese.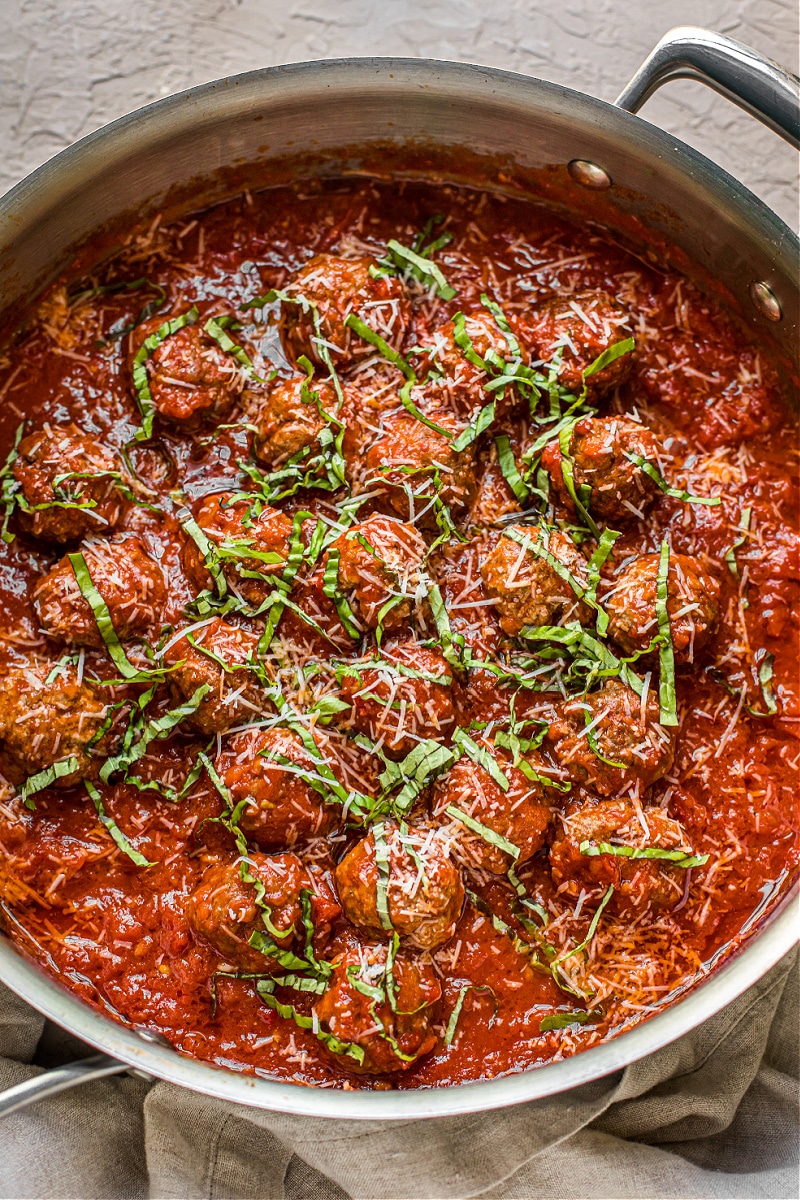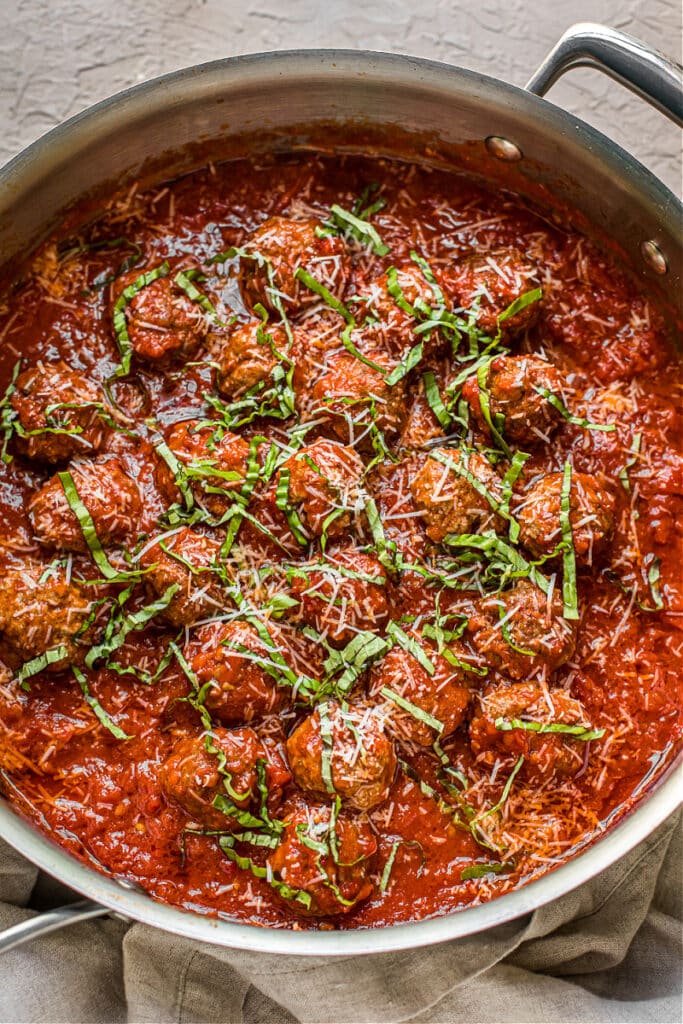 Homemade Meatballs with Marinara – A comfort food classic, my meatballs are completely grain free and taste amazing on top of spaghetti squash, zoodles, rice or even mashed potatoes!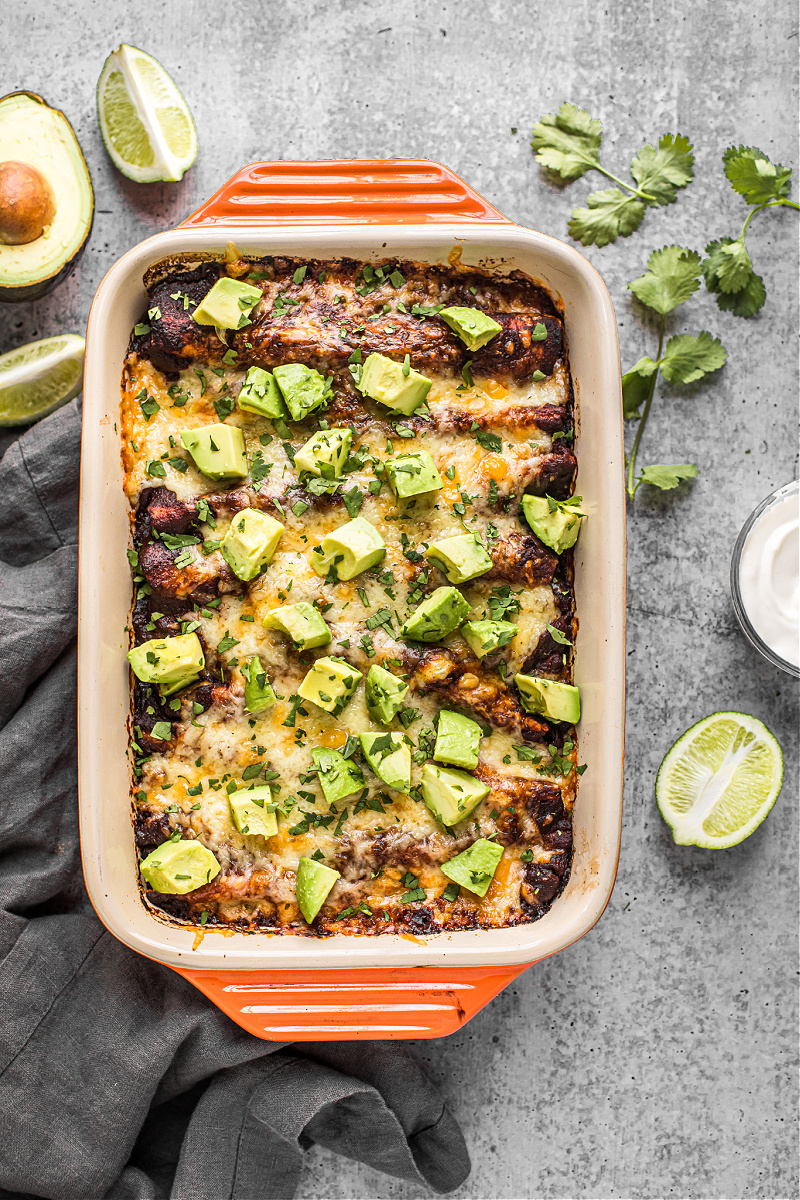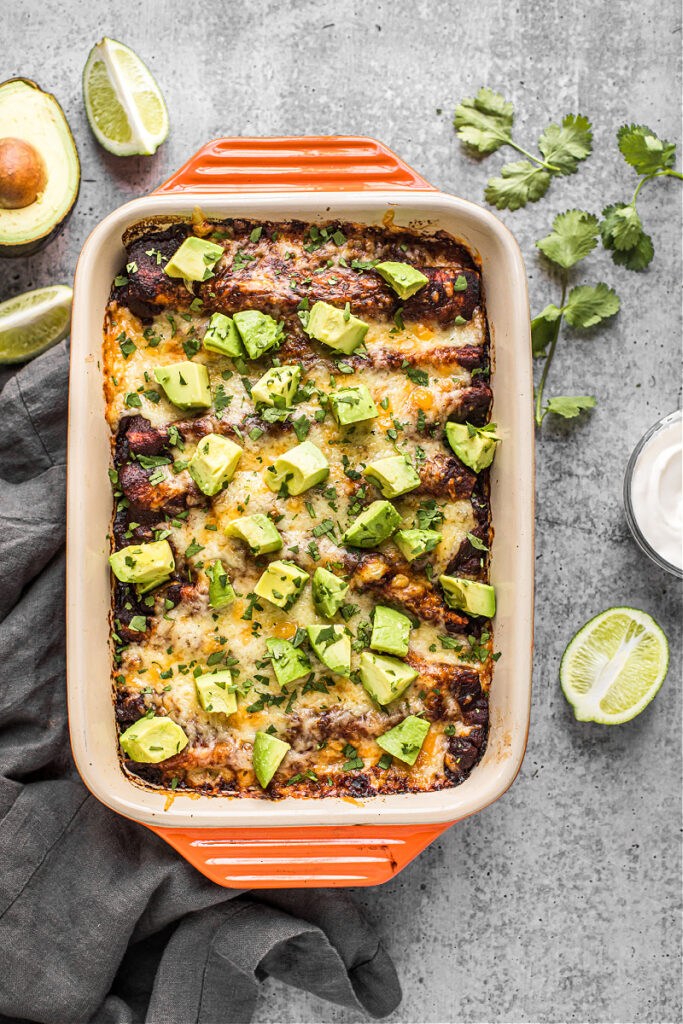 Beef Enchiladas – Grain free and paleo, these baked beef enchiladas feature a homemade sauce that has just enough spice and bursts with flavor.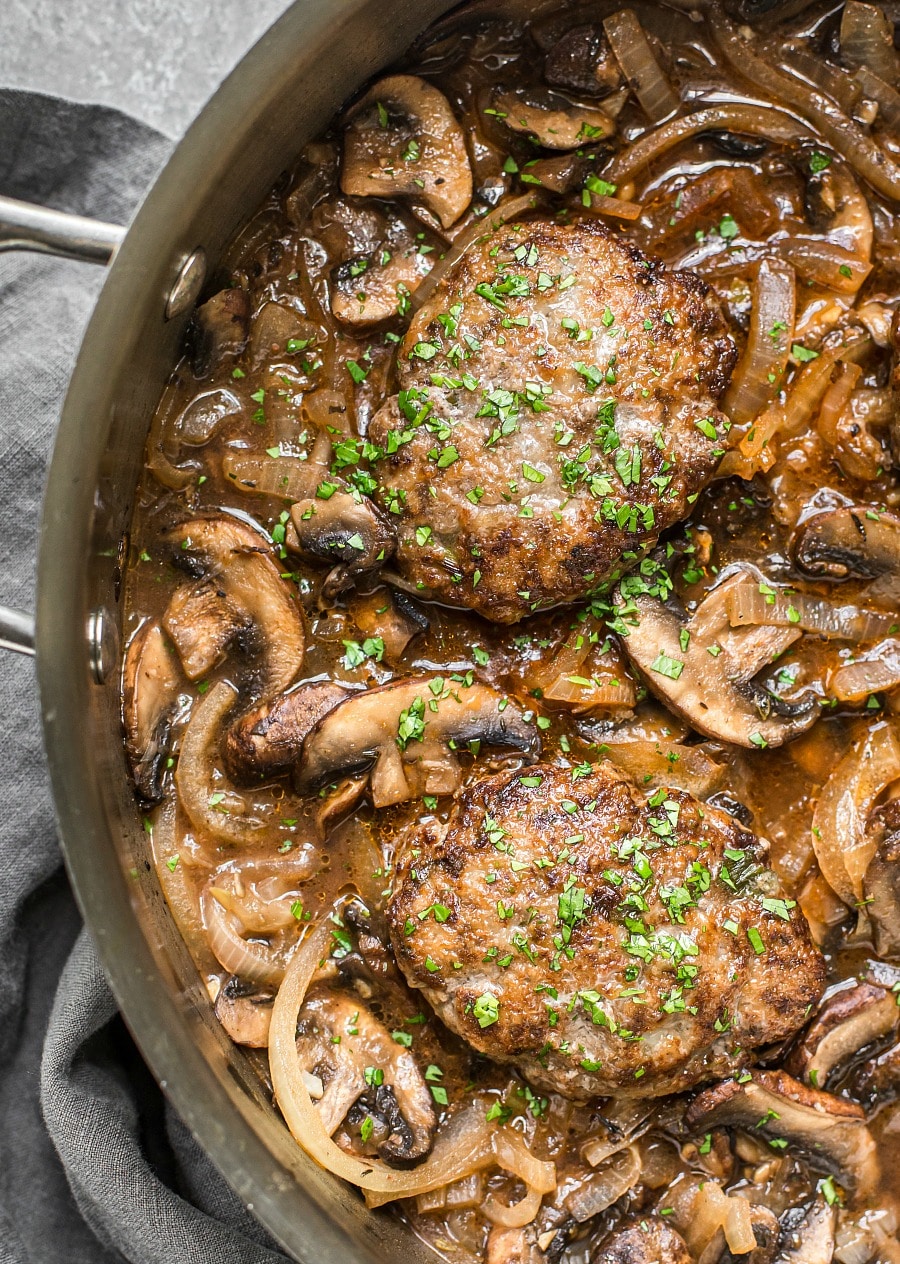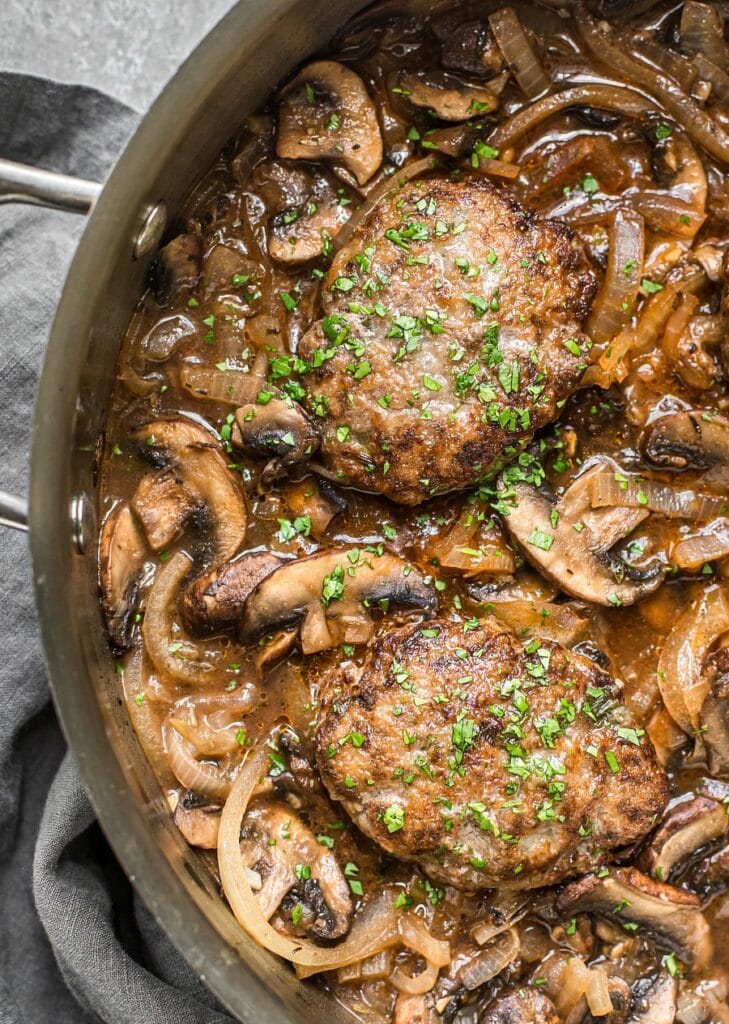 Salisbury Steak – Saucy, smothered, and full of onions and mushrooms. Serve these Salisbury steaks over my creamy mashed potatoes, and you've got the ultimate comfort dinner.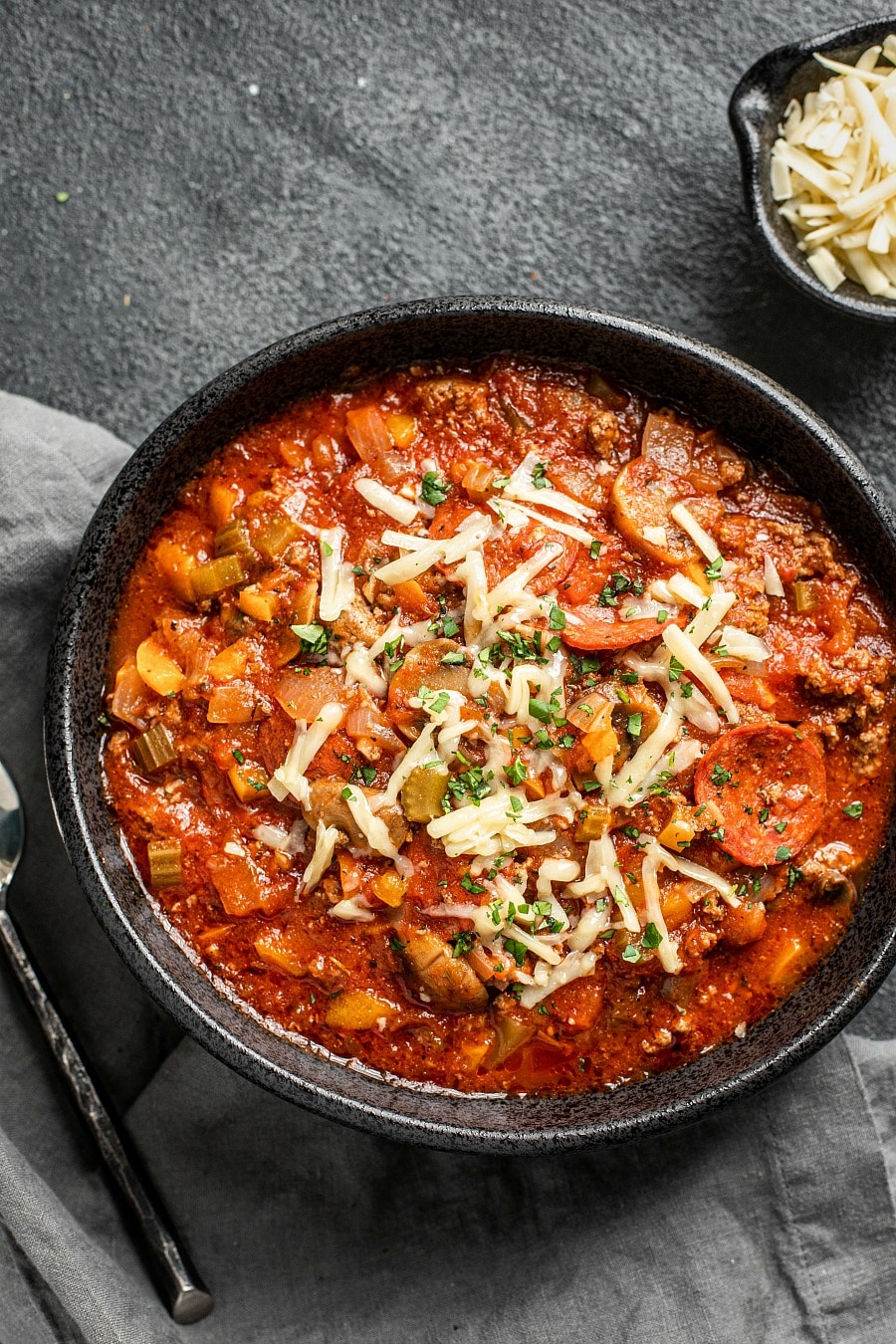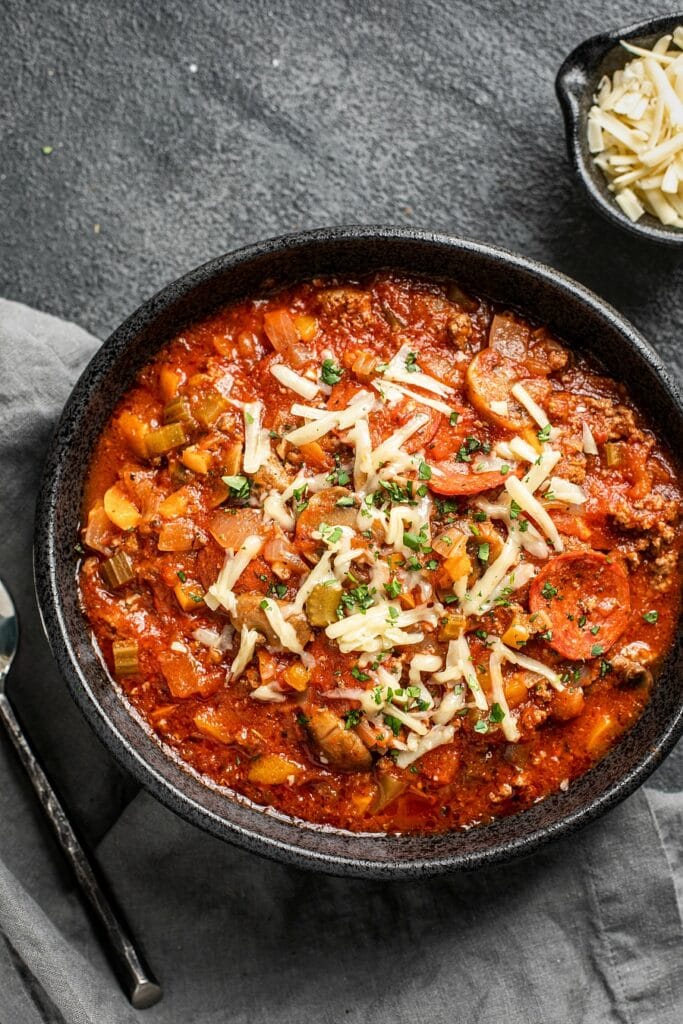 Pizza Soup – The coziest twist on pizza you'll find! I love how this recipes can be customized to include all of your favorite "toppings."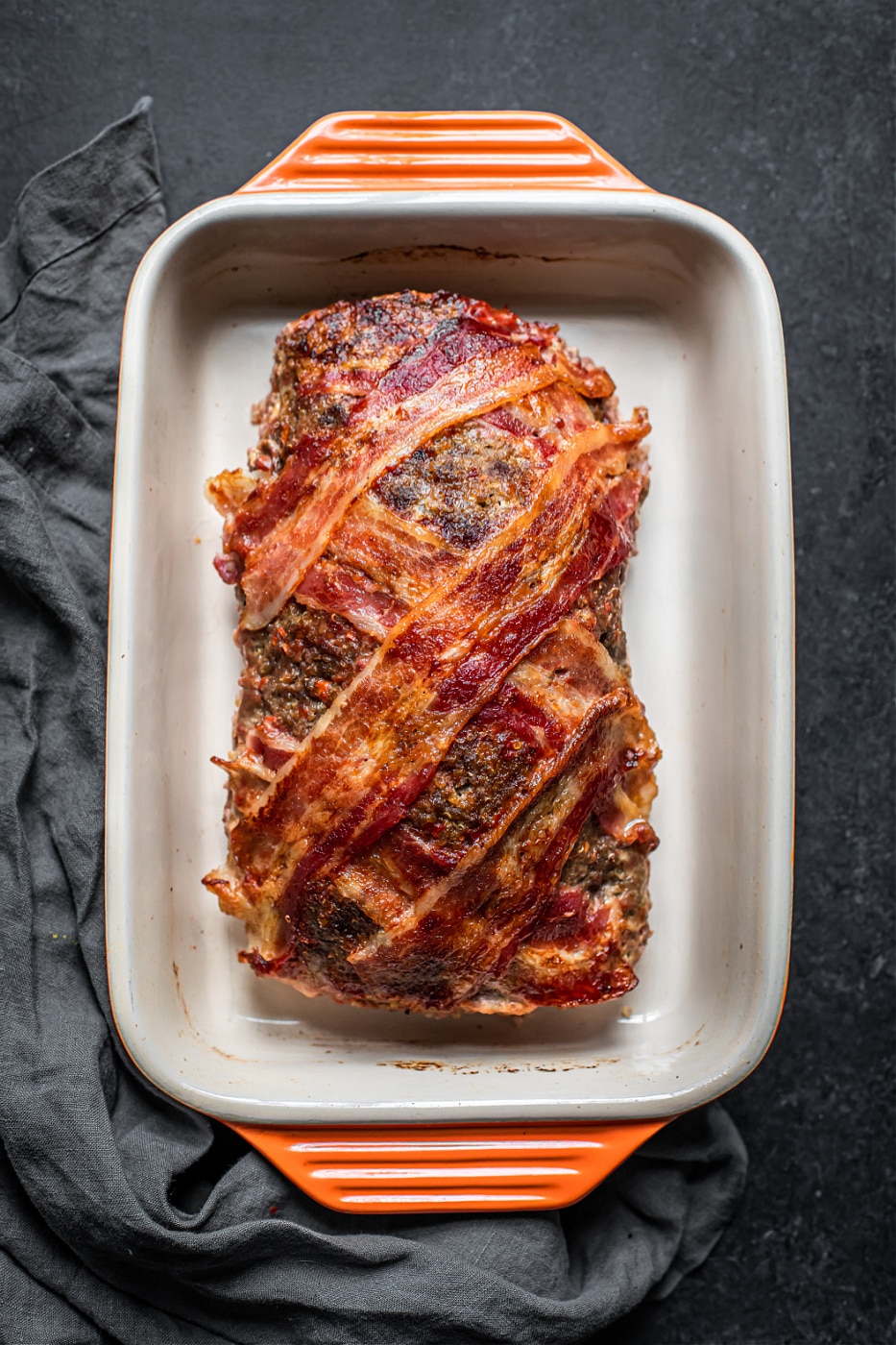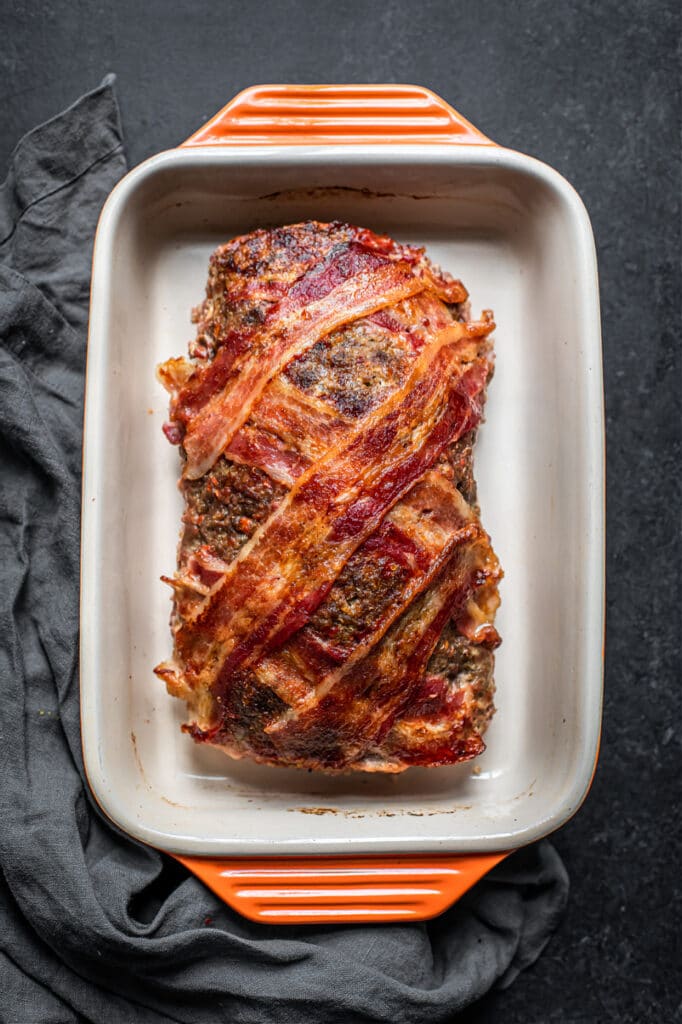 Bacon-wrapped meatloaf – A nourishing meal for the whole family!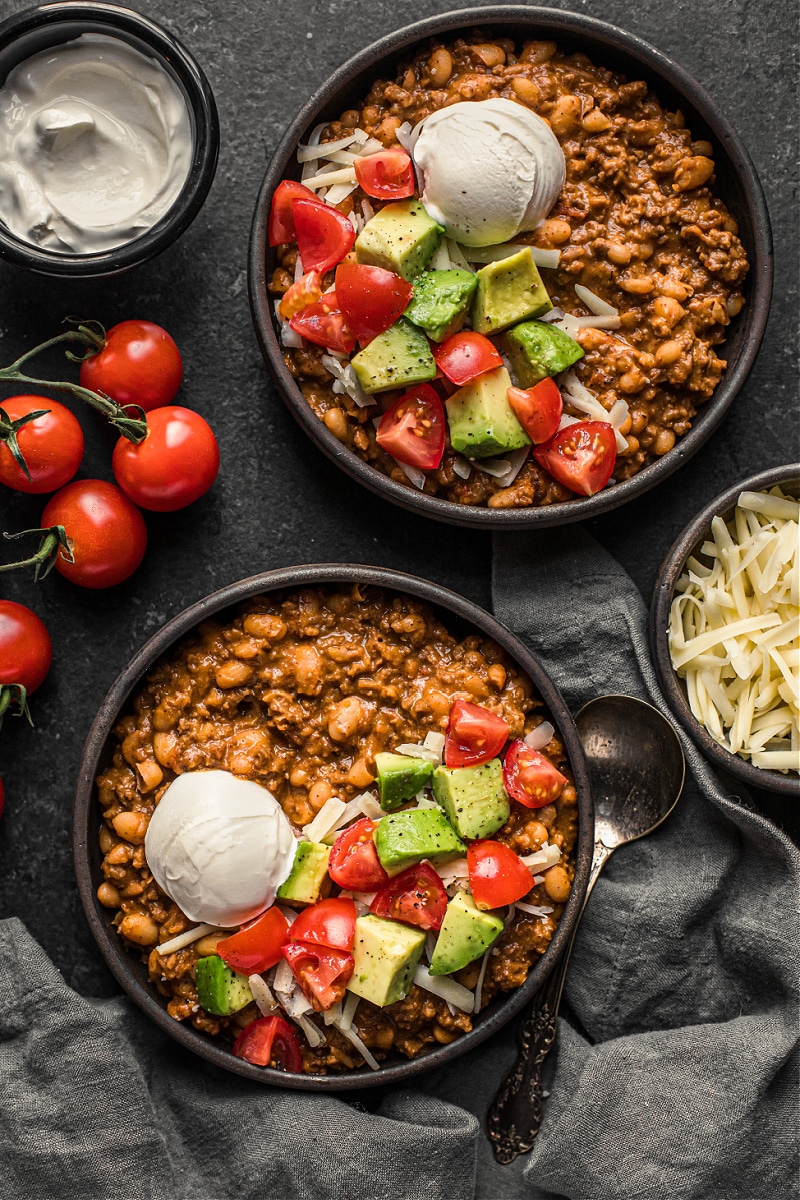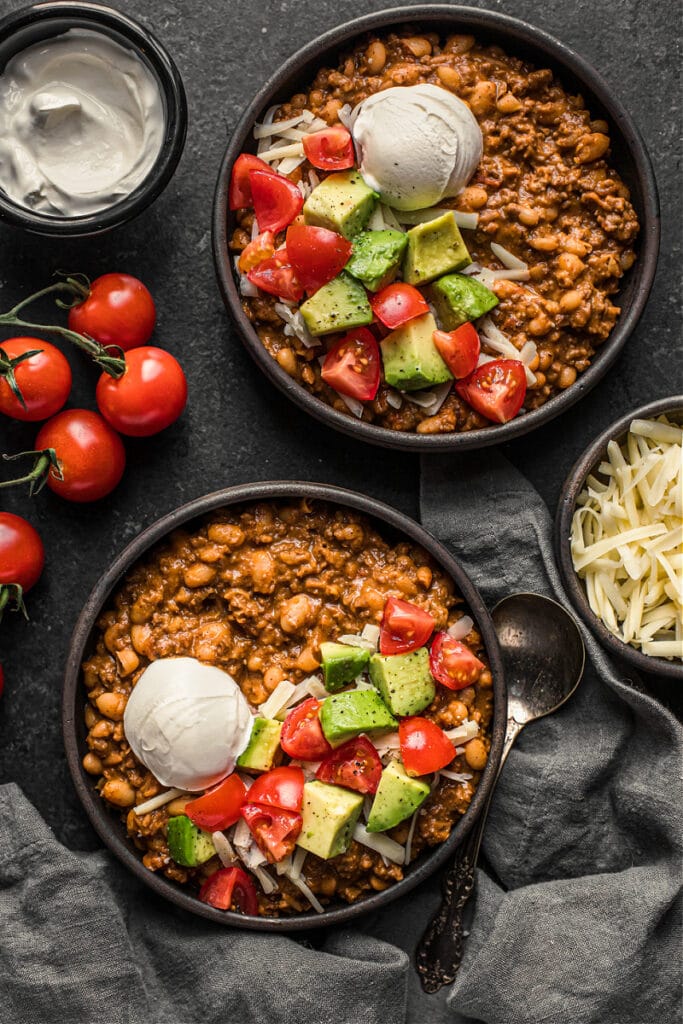 Simple Beef Chili – A comforting beef chili with all the toppings, is a great way to end the day!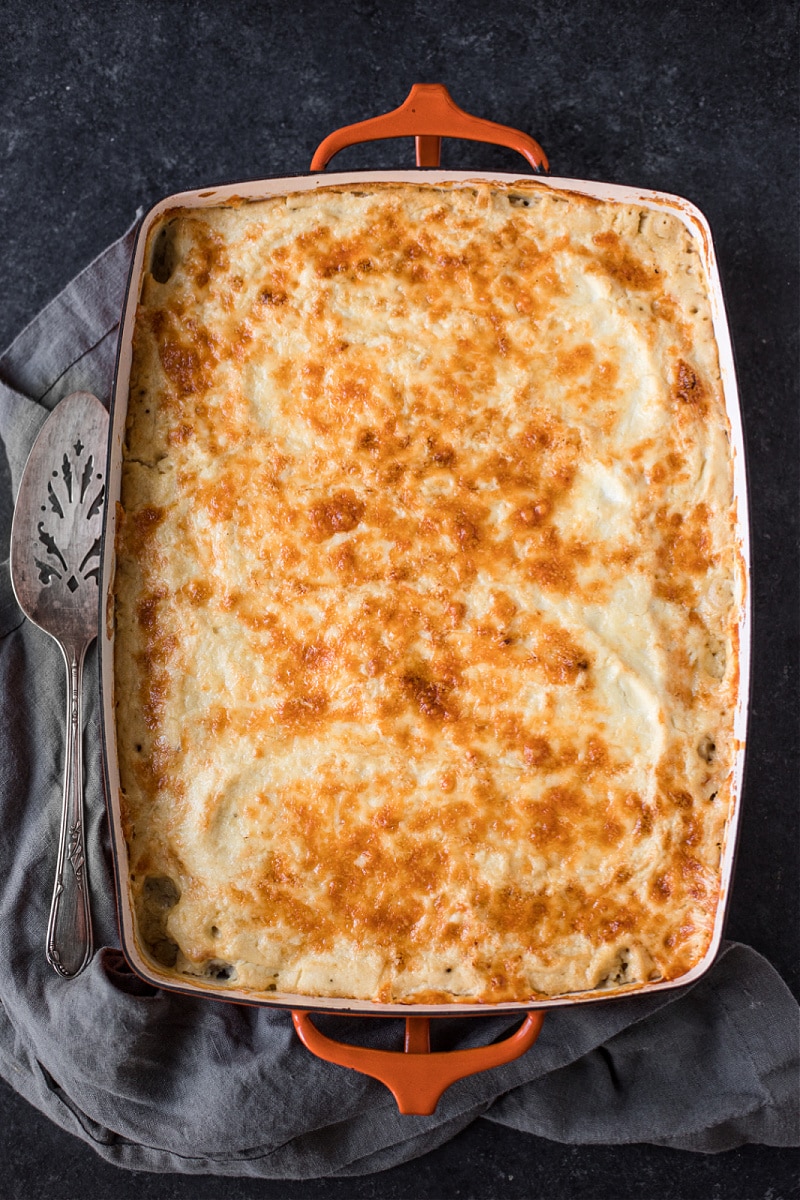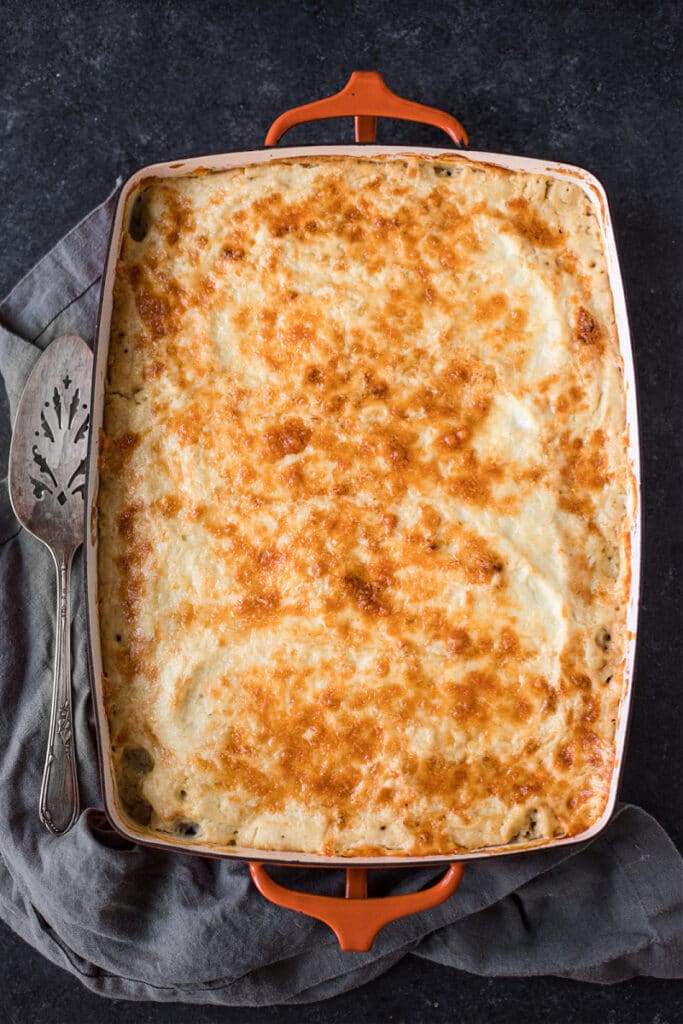 Cottage Pie – You might know it as Shepherd's Pie. Regardless of what you call it, this dish is an absolute pleaser. It has layers of texture and deep flavor, ending with a creamy and cheesy mashed cauliflower topping.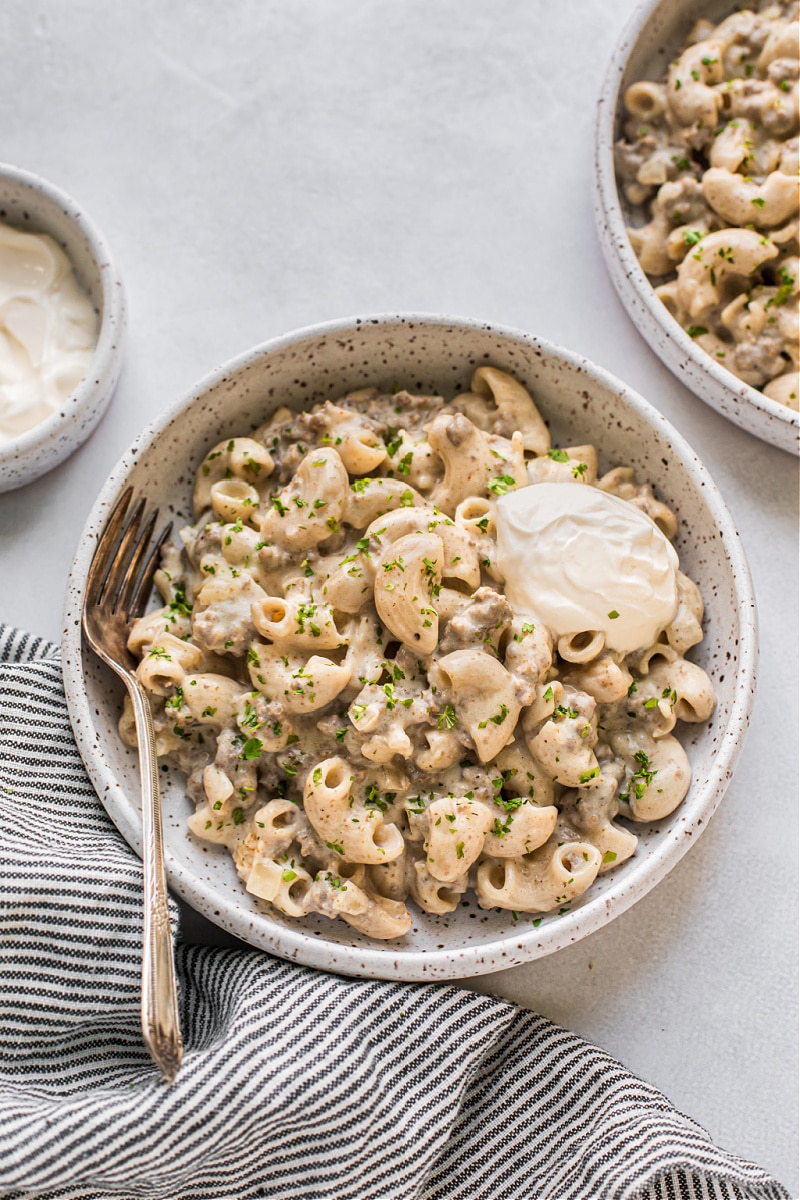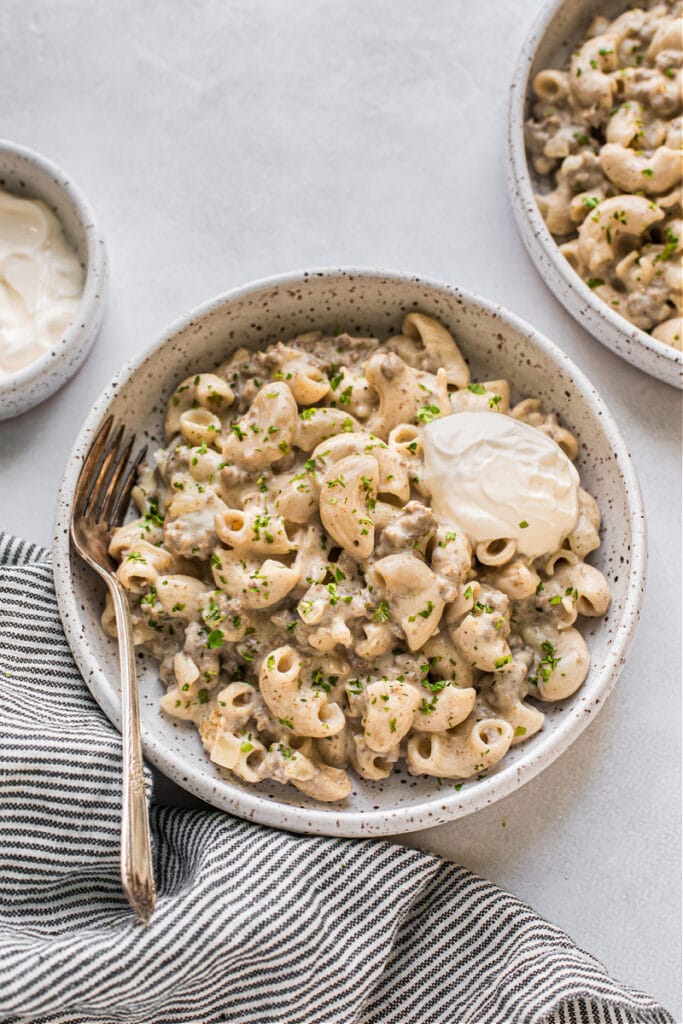 Homemade Hamburger Helper – No cardboard box and chemical-laden "seasoning packet" here. This hamburger helper is a healthier spin off of a traditional family favorite.
I'm excited for you to try the recipes above. They're budget friendly, but without skimping on flavor! Happy cooking!