I am a huge fan of slow cooker recipes! Especially during the fall and winter months, there are few things more comforting than the smell of a slow-cooked meal lingering for hours in the home.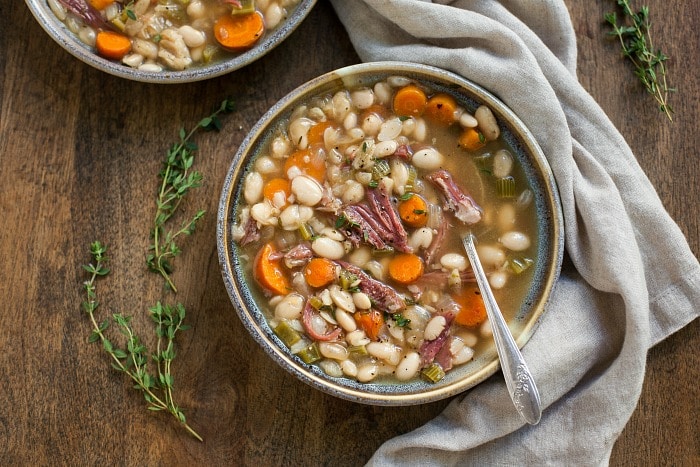 Slow-cooker recipes are not just comforting, but also extremely convenient. They've saved me from takeout many times when my girls have had busy evenings full of activities which I was attending. There's nothing better than arriving home to a dinner that's already made! 
Whether you're in the "little" season of life with babies who make it difficult during the witching hour. Or whether your kids are grown and you find your evenings filled with games, carpools and other activities, the slow cooker makes healthy eating at home attainable and stress free. 
But wait, can slow cooker meals really be healthy?!
You might be wondering! 
If you Google slow cooker recipes, you'll find that many of them call for ingredients including a creamed soup contained in an aluminum can. There's a much better way to go!
My slow cooker recipes are made with real, nourishing ingredients. They are comfort food without the chemicals, dyes, additives, preservatives, inflammatory oils – and all of the other junk you find in so many processed foods these days. 
So don't fear, you CAN make delicious slow cooker meals that are also good for your health!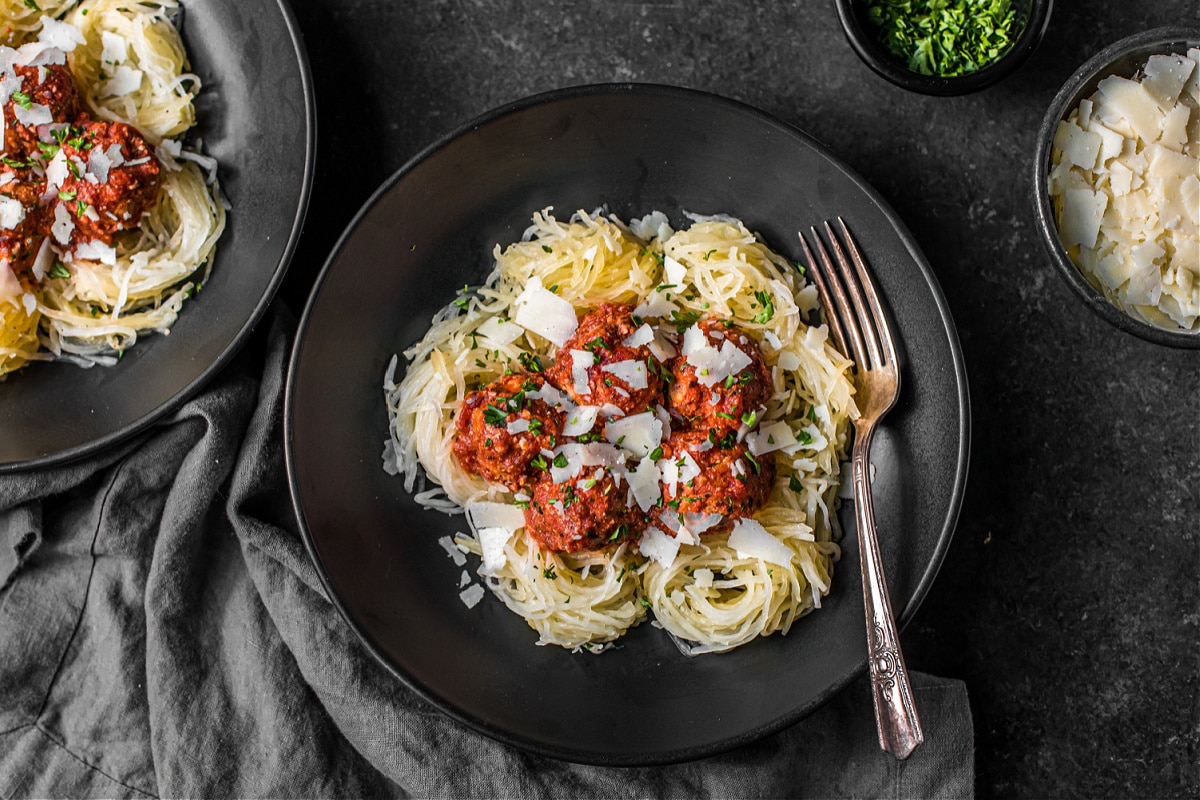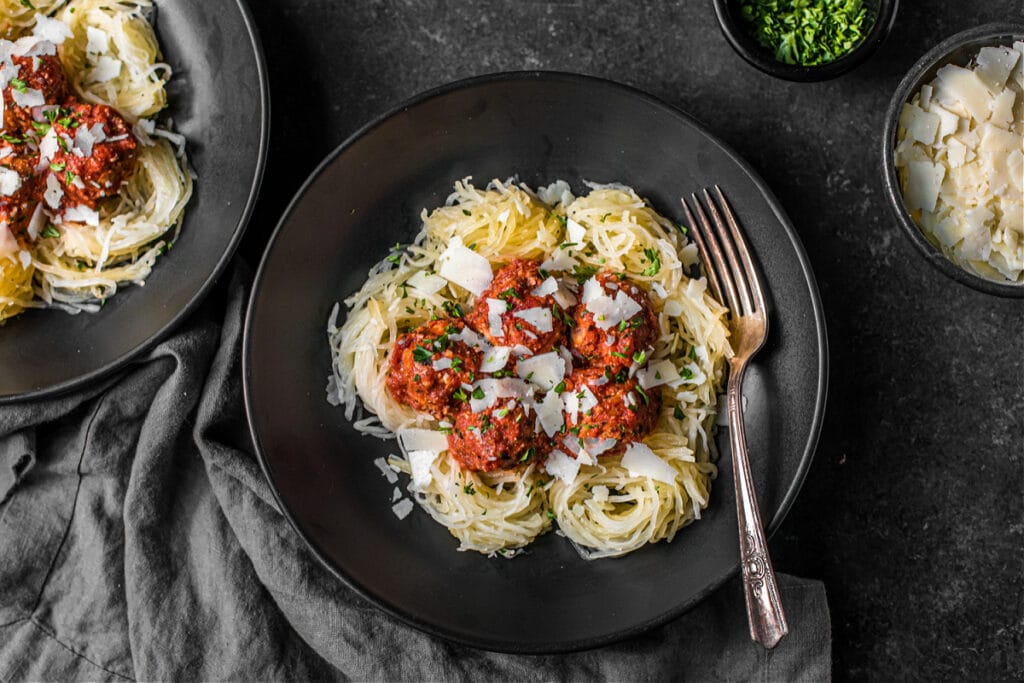 Before diving into recipes, let's touch on the slow cooker itself. 
When looking for a slow cooker, I highly suggest going with one that has a ceramic insert. You want to stay away from anything that is non-stick or aluminum. 
Teflon, or non-stick, inserts can leach harmful chemicals into your food. These chemicals are disruptive to your health, particularly hormonal health. Aluminum inserts can add to heavy metal toxicity, as the aluminum is transferred from your insert into your food. 
Here are some better options:
Personally, I use this Kitchenaid slow cooker with a ceramic insert and I love it! 
If you are looking for a lower price point, this is a good option: Crockpot Slow Cooker
And if you're looking for something a little higher end, here is a great option: All-Clad Programmable Slow Cooker
Keep in mind that most soups/stews – even those that are not labeled as "slow cooker" recipes – can be prepared in advance and kept in a slow cooker during the day on the "Keep Warm" or "Low" settings. 
That said, here are some of the top slow-cooker recipes from my website. They are tried, true and loved by so many of my readers as well as my own family!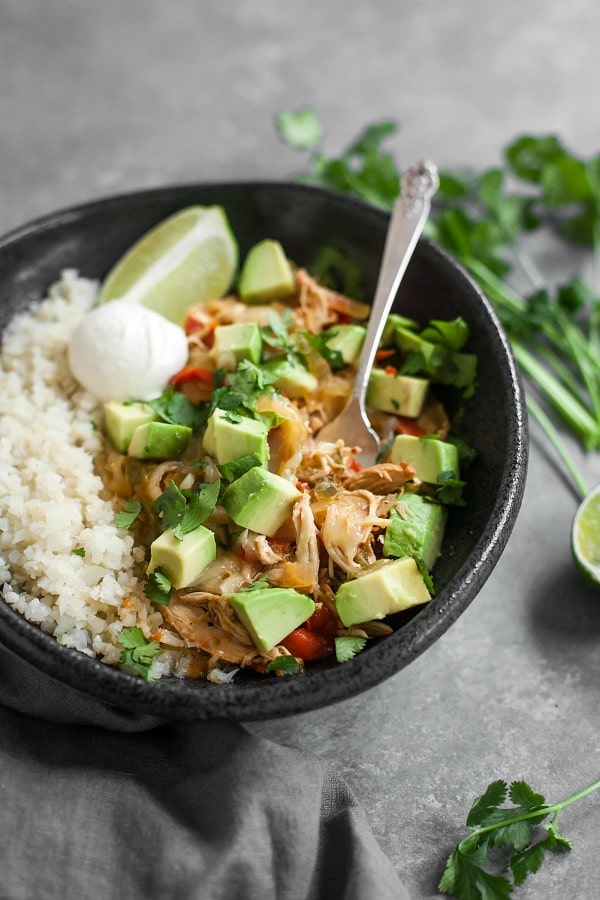 Crock Pot Chicken Fajita Bowl –There's nothing bland about this slow cooker meal! It has vibrant flavors and colors, yet it's still impossibly easy to make.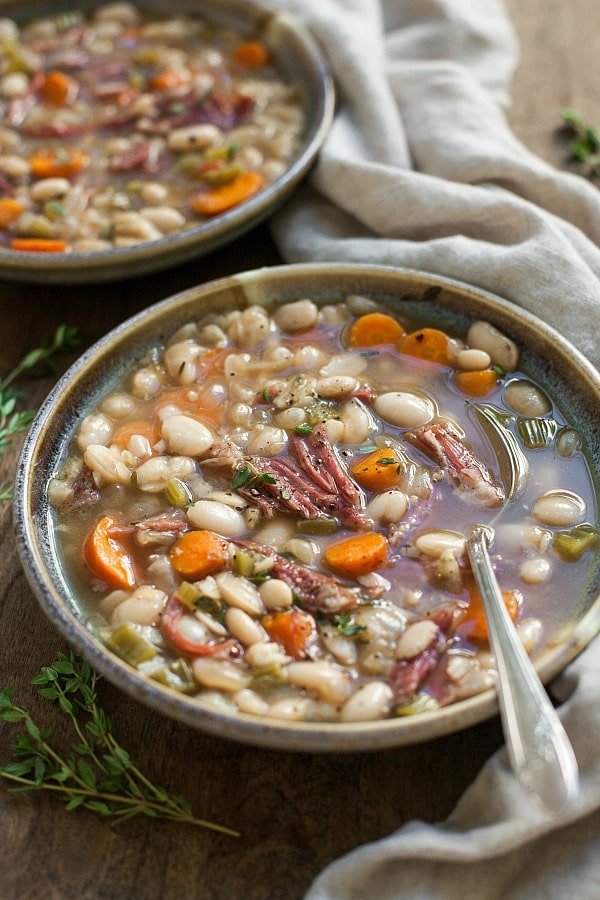 White Bean and Ham Soup – Warm, nourishing, and quintessentially "fall" – this soup will become a repeater for you and your family!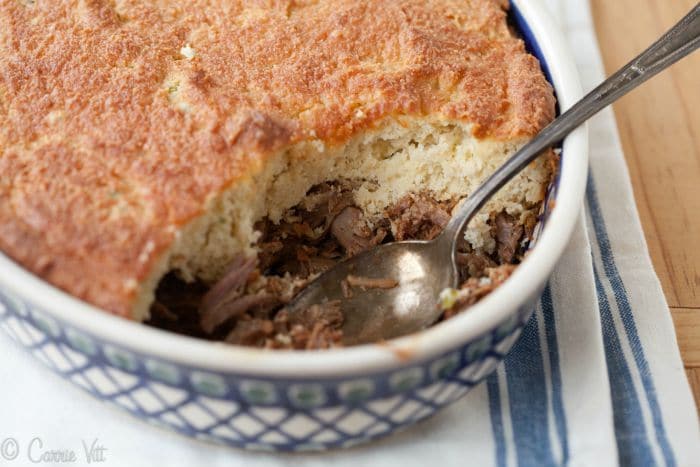 Pulled Pork with Cornbread Topping – The pulled pork has literally two ingredients, and the cornbread is grain-free and paleo. Comfort food meets health at its finest.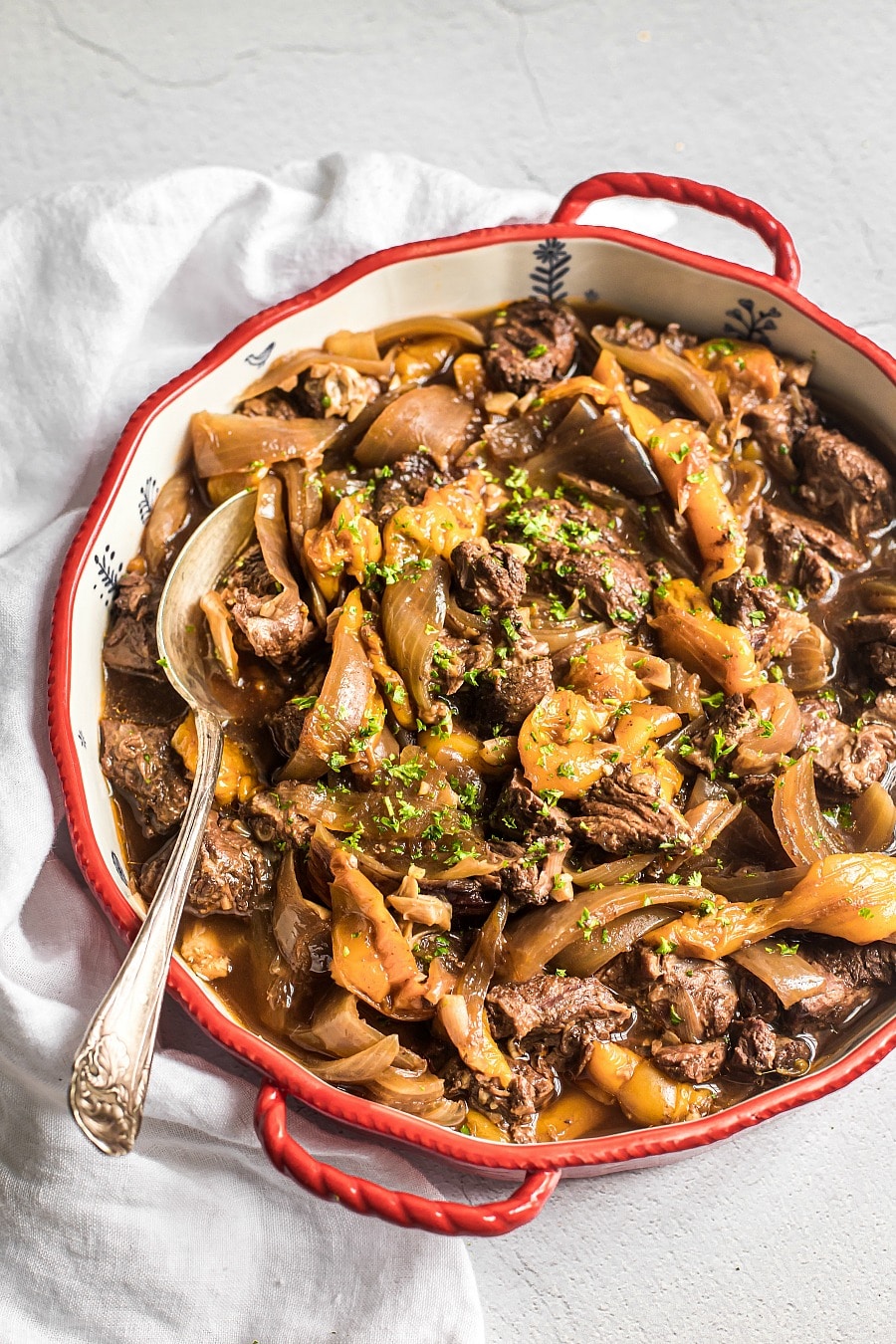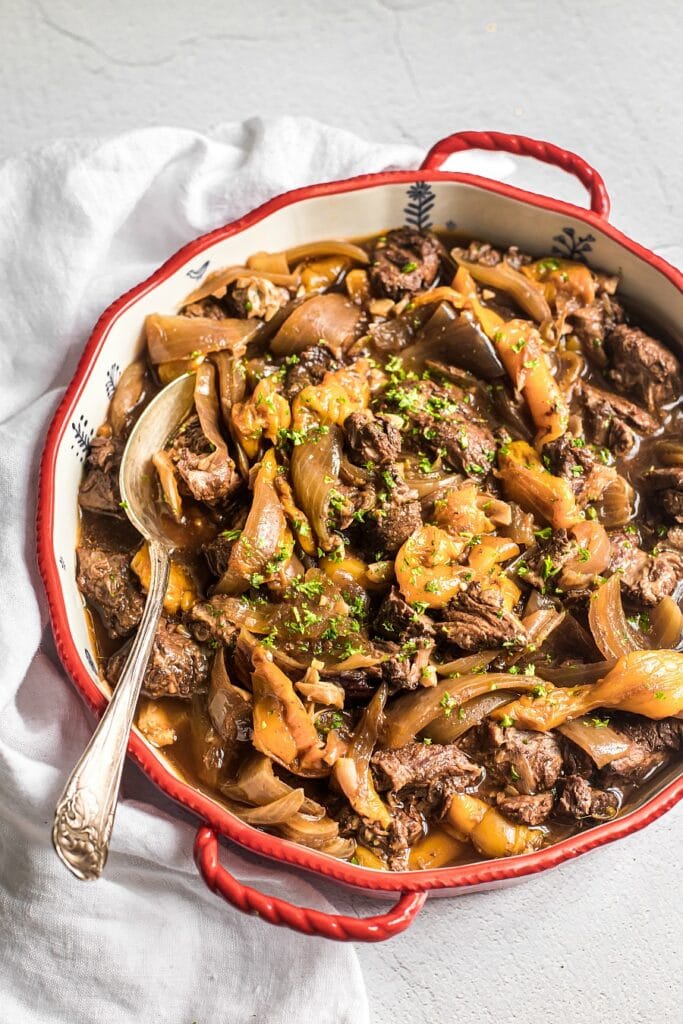 Slow-Cooker Pepper Steak – The steak is melt-in-your-mouth and has just the right amount of spice from the pepper. I love this served over soaked rice or mashed potatoes.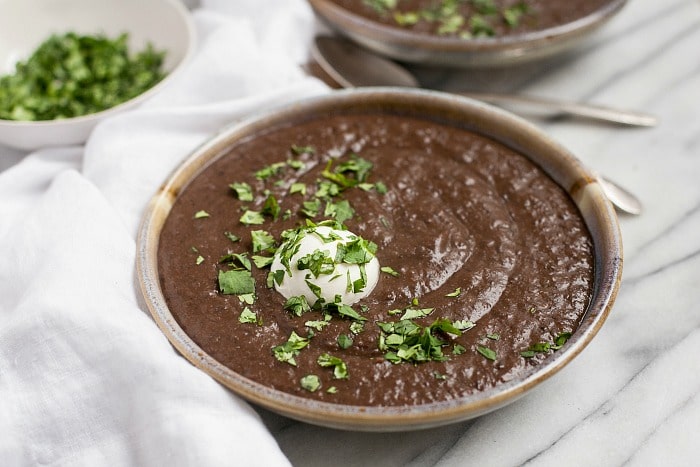 Black Bean Soup a comforting and nourishing dish that's economical, keeps in the fridge for several days, and also freezes well.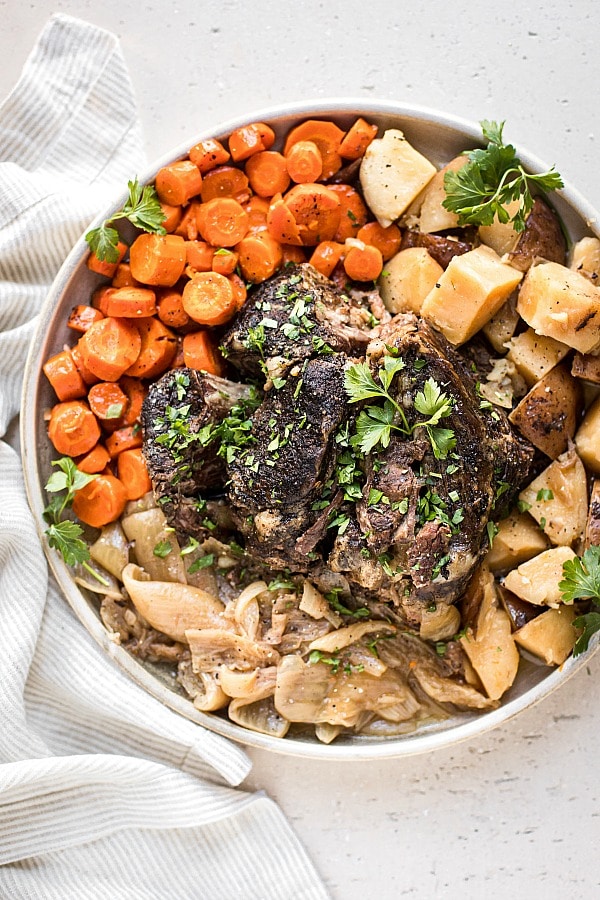 6-Ingredient Slow-Cooker Pot Roast – Grain-free and paleo, this six ingredient pot roast is the epitome of easy, healthy and good for the soul.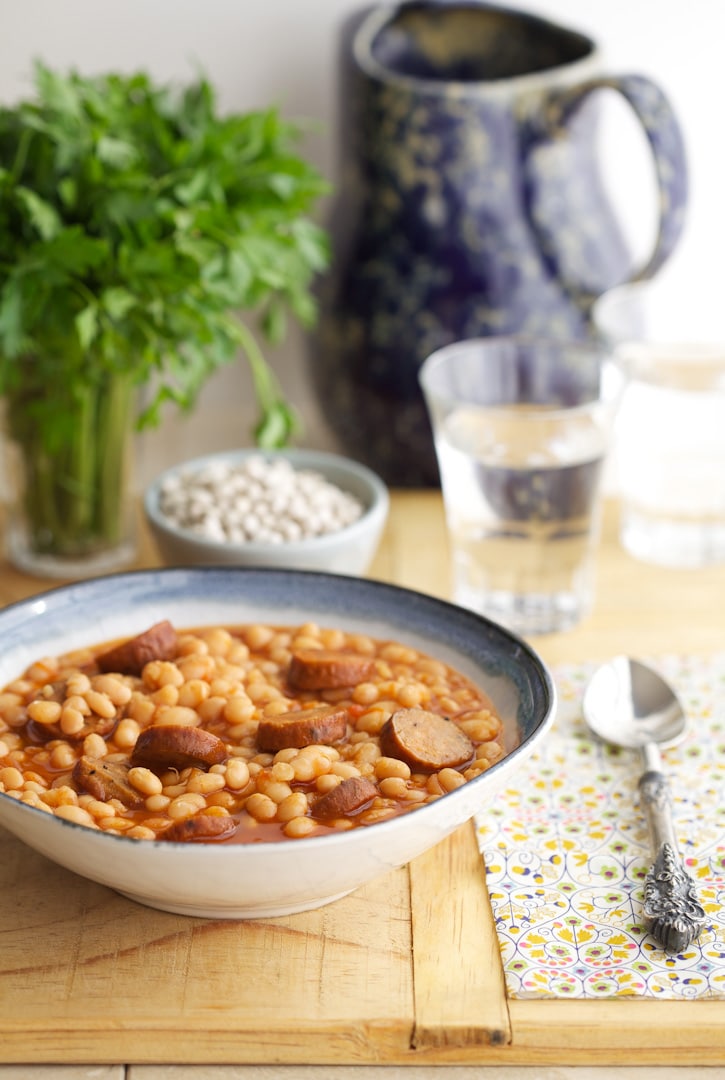 White Beans and Sausage in the Crock Pot – Simple and nourishing, this 5-ingredient meal is perfect for busy weeknights when you don't have a ton of time to prep it, but you still want delicious food.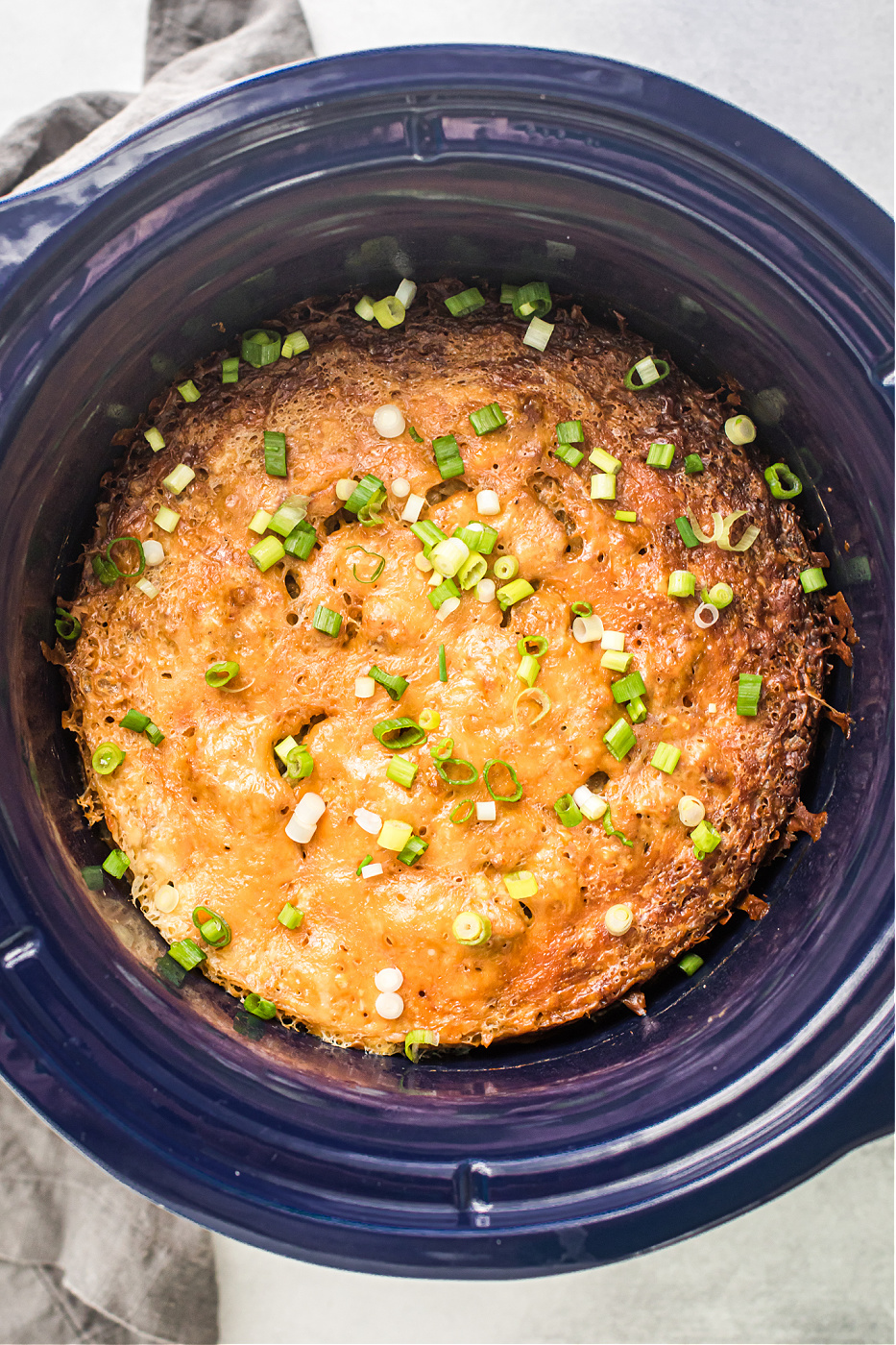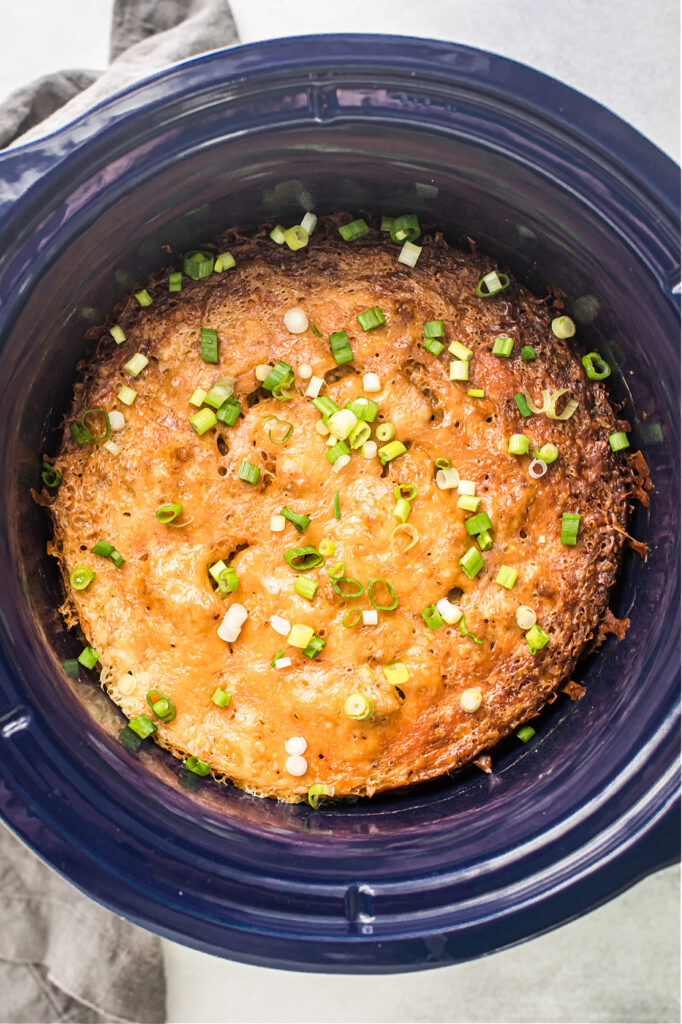 Slow Cooker Sausage Breakfast Casserole – A slow cooker recipe for breakfast?! There's no better way to wake up than to the smell of this sausage and egg bake. It's a family favorite.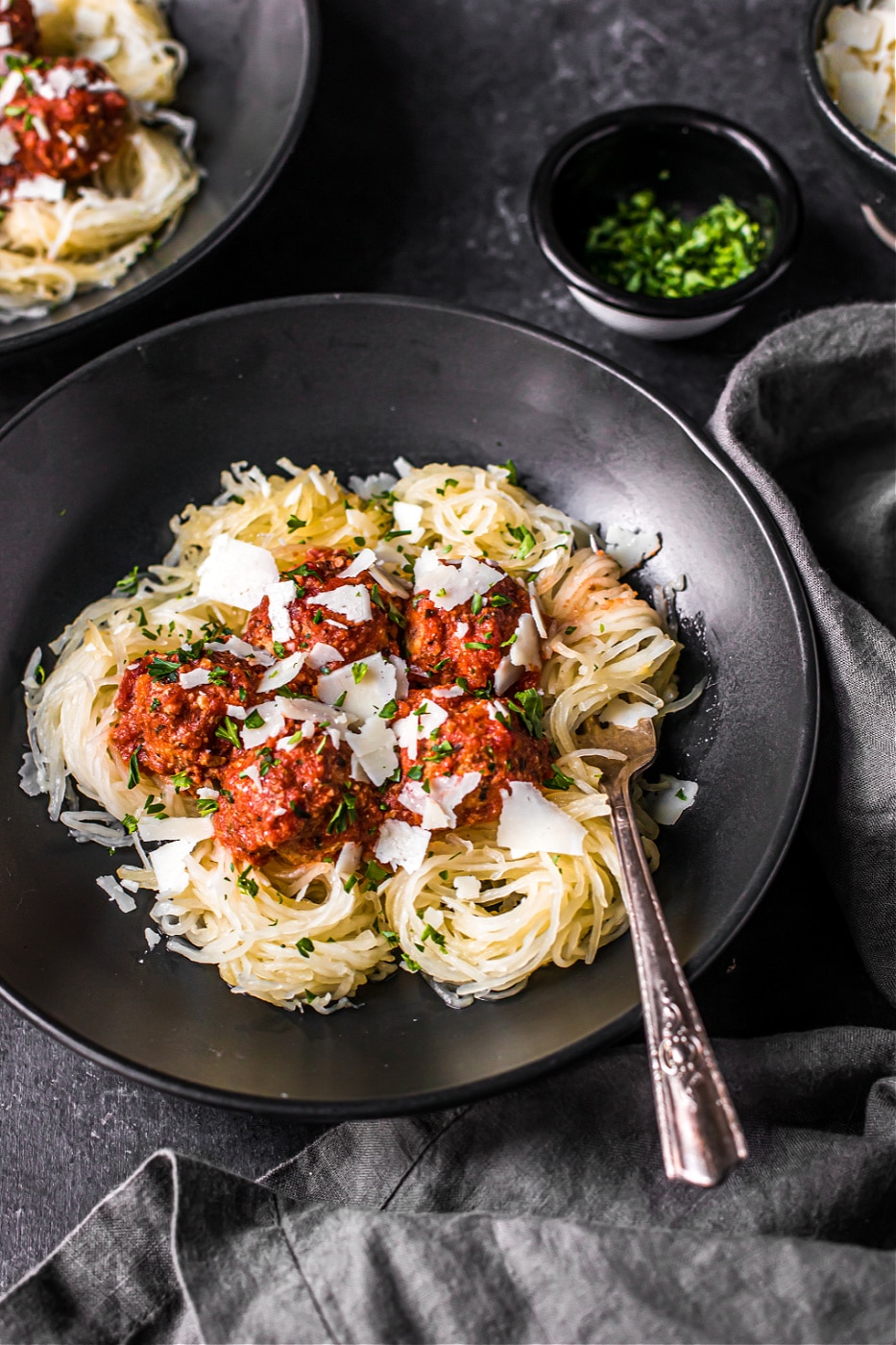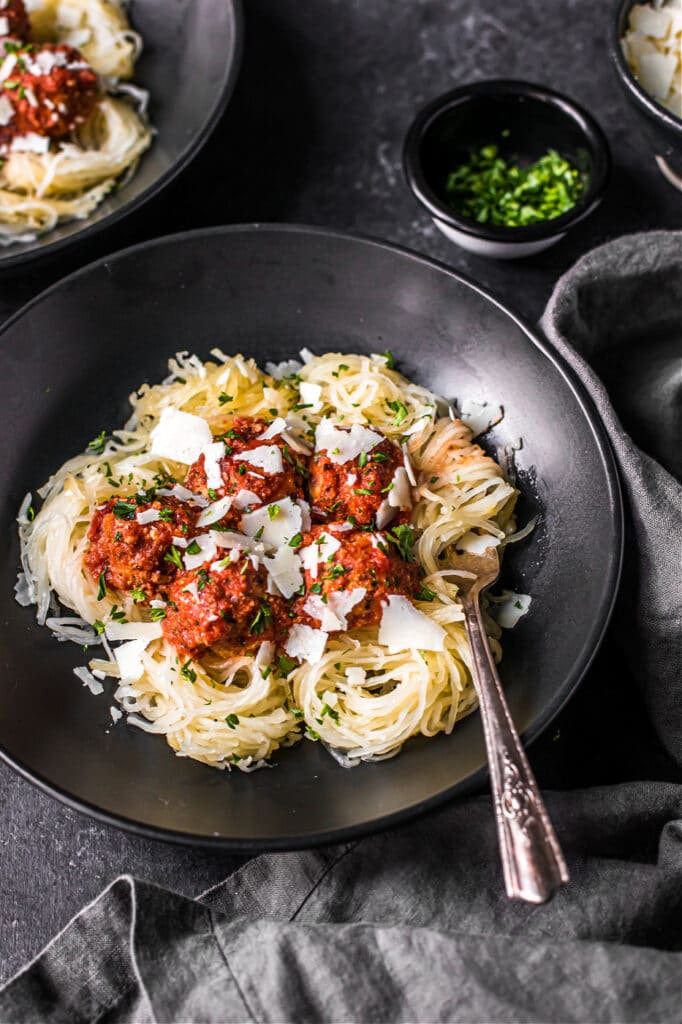 Slow Cooker Spaghetti Squash with Meatballs – No soggy noodles or dried out meatballs. It took me several tries, but I was finally able to figure out a way to get tender-crisp spaghetti squash with juicy and saucy meatballs in this slow-cooker recipe!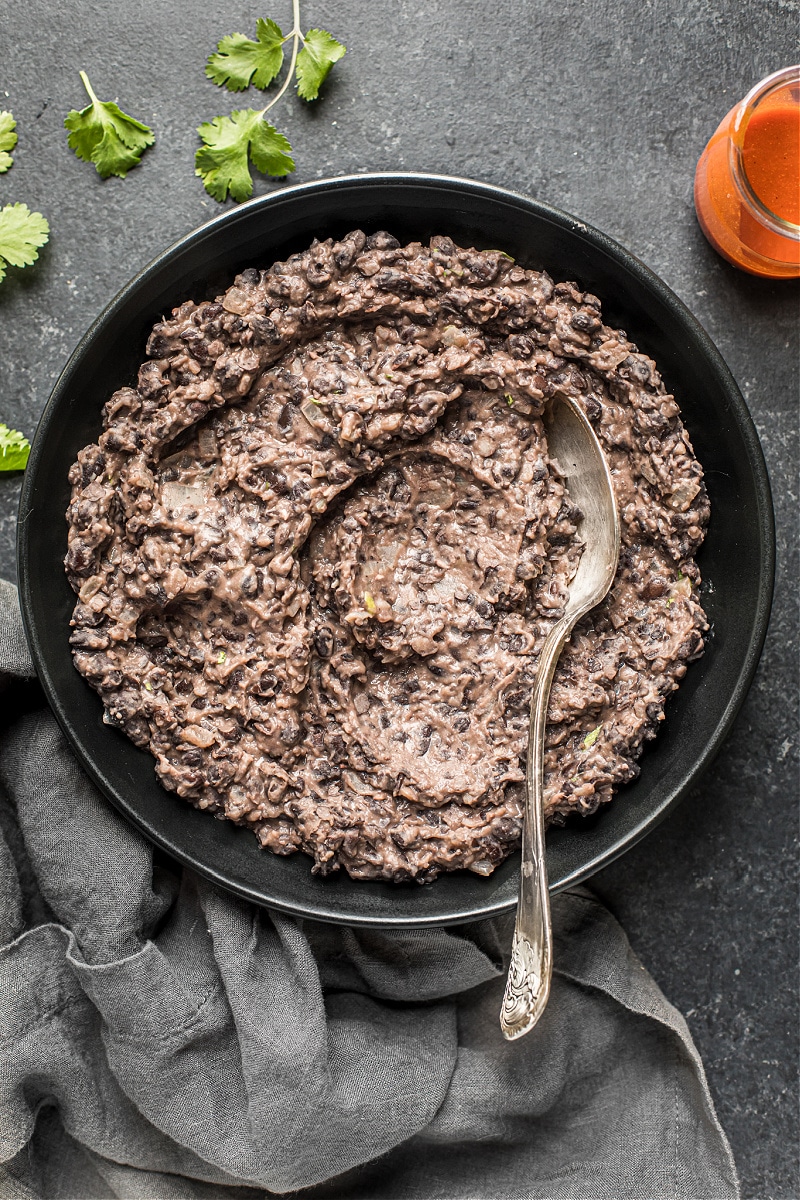 Refried black beans are a healthy, nutrient-dense carbohydrate that goes with so many different main dishes. I really enjoy the creamy beans cooked with onion and garlic then smashed and stirred with some healthy fat.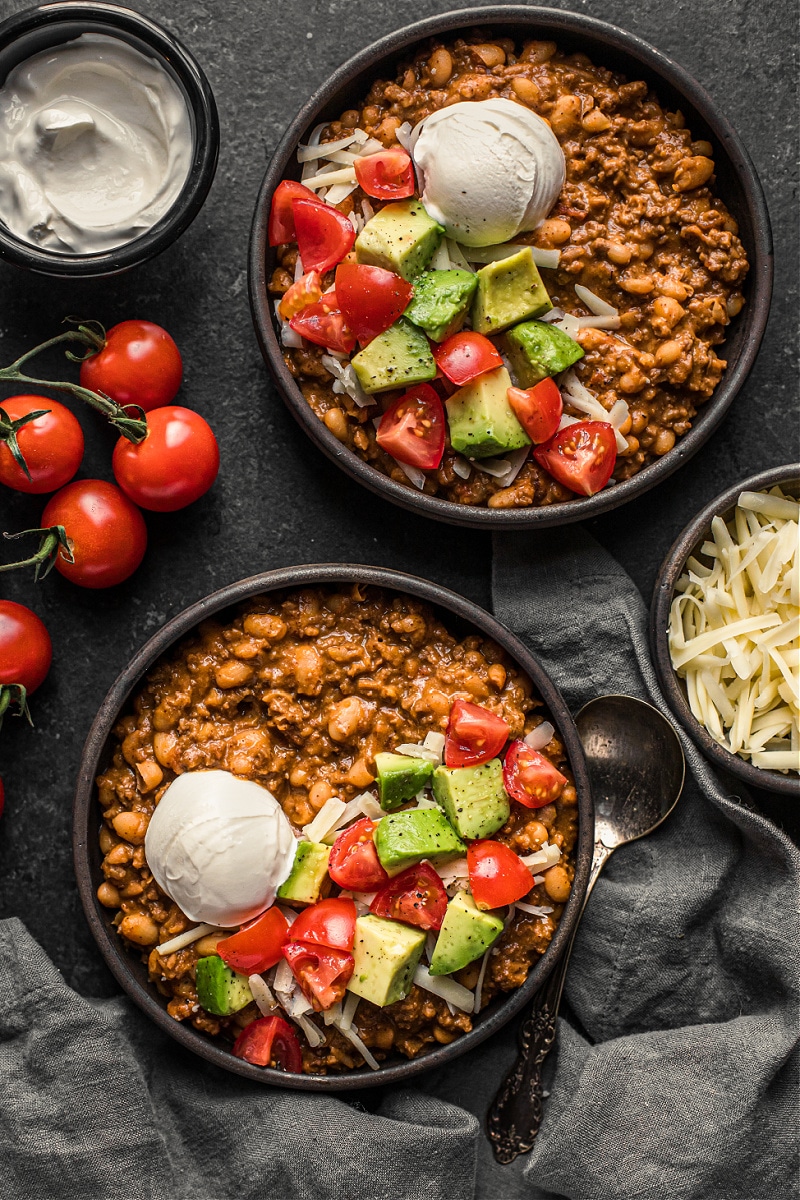 A comforting beef chili with all the toppings, is a great way to end the day!
I hope you give some of these recipes a try, especially during this fall and winter. The slow-cooker is an old appliance that can and should be utilized by every home cook today in order to make healthy meals easy and attainable.